Gen T: Career Candids with Bjorn Pardo
Leadership
This inquisitive and thrifty gentleman's mind keeps churning, helping the Philippines catch up with the global digital pace.
For Bjorn Pardo, entrepreneurship comes naturally. He began working odd end jobs in America, trying to find his calling, while toying with selling items on eBay as a hobby. This what was hobby inspired him to create his now logistics and e-commerce businesses: Xend and Jinio. His eBay enterprise took on a life of its own and opened his eyes to the world and endless possibilities of eCommerce and the high demand and lacking supply for quality shipment delivery services in the Philippines.
Pardo found a solution for the established business owner with Xend, but also sought to find a way to encourage the budding entrepreneur and the average shopper: Jinio. This provides people with access to international goods by shipping those items into the Philippines for you – within one week! Jinio provides clients with a US address, making international online shopping that much easier and economical.
On top of all of this, Pardo is truly a family man. Despite having a lot on his plate, he makes sure to carve out time for his wife and four children.
As the Founder and CEO of these enterprises, he is making strides to usher the country into the eCommerce arena, providing many more opportunities to entrepreneurs, small and large.
How and why did you decide to enter the tech and business worlds? Can you tell us a bit about your journey and how you started?
I was working in the states and I was really bored. I came across ebay and saw that I could make money form selling random things. It was a thrill in the beginning, finding something that I could make a profit on, on my won was fun and exciting. That then evolved my e-commerce career and helped me to conceptualize Xend.
How did you conceptualize XEND?
Shipping was the biggest pin point for me. When living in the States I realized that in order to ship things for my Ebay business, I had to drive to the post office, make labels, package things etc. I kept thinking there should be a way to streamline this and make shipping and e-commerce much easier. I knew that if it was somewhat hard in the states it must be hard in the Philippines. I got so involved with Ebay that it became a full time thing. I decided to move back to the Philippines and turn it into a real business. From my experiences as an online seller, I knew exactly where the difficulties lied and what hurdles there were for online shoppers and sellers. I wanted to cut down travel time of people driving to and from in order to ship things and increase efficiency.
How do you predict the tech/ecommerce scene will evolve in the country, as time goes by? Do you think the Philippines is able to keep up with the global pace?
I think that there are so many aspects to it. from a logistics point of view we see parcels growing exponentially for sure. But with that, comes a shortage of capacity for shipping, like air cargo for example. There are increased delays because air cargo space is taken already. That is because people are used to next day delivery and so want to ship things as fast as possible. But if you look at maturity commerce market out there, next day delivery is a luxury and more expensive and the norm is ground delivery. In terms of logistics, we think we will see the country conform to how e commerce is done in other countries. But, less than a percent of total retailers is online so with that space growing, there will be more issues with capacity required for shipping.
I think the Philippines can keep up and catch up to the global place of things. With improved infrastructure and we can get three. I think our culture is unique because so many Filipinos are entrepreneurial, regardless of their background. People are always looking for a way to do business – be it selling products here and there, from re-selling goods or selling food. People are also becoming entrepreneurs younger because of technology and internet.
What advice do you have for budding entrepreneurs?
Just keep trying things out, don't be afraid of failure. Figure out what you are passionate about, stay focused and work hard.
What do you do when you feel discouraged or when you are facing a hurdle (ex. dealing with haters)?
You have to treat every failure as an opportunity. Things are gonna happen, you're gonna fail but its how you pick yourself up and learn from that, that makes a difference. I love this saying, "win or learn". If you do not win this time, learn from it and move forward to become a better person. Stay positive!
How do you inspire others, those who work for you?
This is a bit cliché but nothing is impossible. When people see what we have achieved in a relatively short amount of time, I think that they can see that if you are passionate about something, and you persevere through obstacles you can achieve amazing things. We try to encourage entrepreneurship throughout the company as much as we can. We are trying to help people from many different angles. Right now a big focus of ours is helping people source things that they want to sell. With Xend we are mostly helping existing entrepreneurs. So now we are helping people source from all over the world, helping them get things that are not available within the Philippines. So we have Ginio which is a platform that allows you to buy from abroad and send it back to you in the Philippines.
How do you handle stress or fear with regards to your career? (ex. when making big decisions or risky moves)
I couldn't deal with stress before, it used to consume me. But now I think, whatever is stressing me out and try to learn from it. At the same time I learned how to enjoy the now instead of always worrying about what is next. I used to let stress take over but now to stay sane, I block myself from all the worries. I think setting aside time for yourself is important. I always carve time out for my family, to take vacations and truly enjoy it. I make sure that work does not take over my personal life.
Are you comfortable with public speaking? If so then what are your tips on being a good public speaker? If you get nervous when speaking publicly, how do you confront this fear?
This is one of my favourite quotes "seek discomfort." That is a quote I try to live by. If you don't push yourself you will never grow. If you seek discomfort enough, that discomfort will become comfortable. Practice will help a lot. I do not think I am a good public speaker, I would consider myself an introvert. After a while the fear goes away. Keep attacking what scares you and you will eventually feel OK. You will usually feel glad that you did the things that scared you. After taking the stage, people usually are thankful that they gave that speech or that they pushed themselves, so just give it a try!
Photography: Ramon Mangila | Styling: Monique Madsen | Make-Up: Al De Leon of MAC Cosmetics | Location: Raging Bull, Shangri La at The Fort
Trending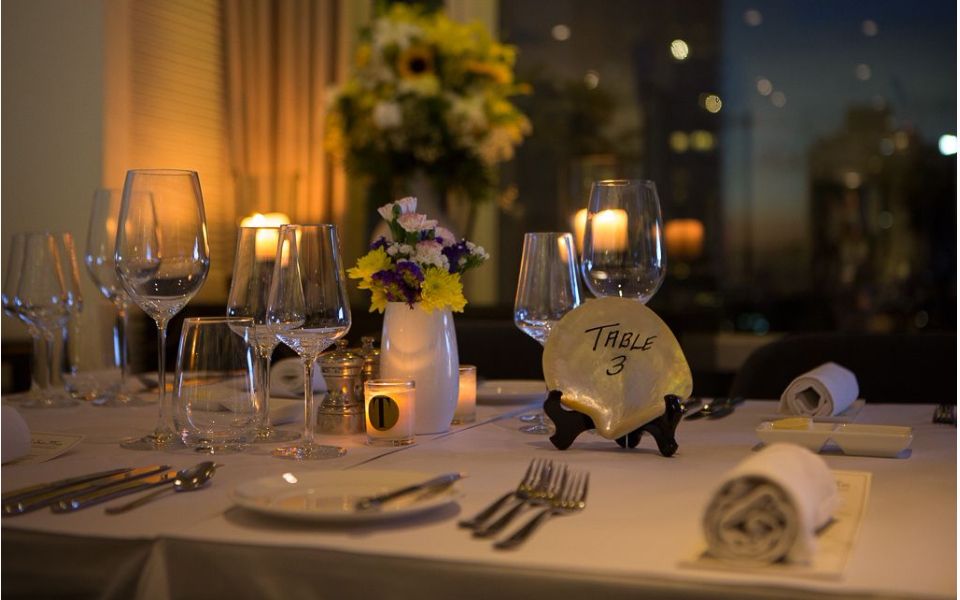 Manille-Sur-Mer: Dining For A Cause
February 20, 2018 | BY Shauna Popple Williams
photo_library
Tomatito Turns One
February 15, 2018 | BY Shauna Popple Williams
photo_library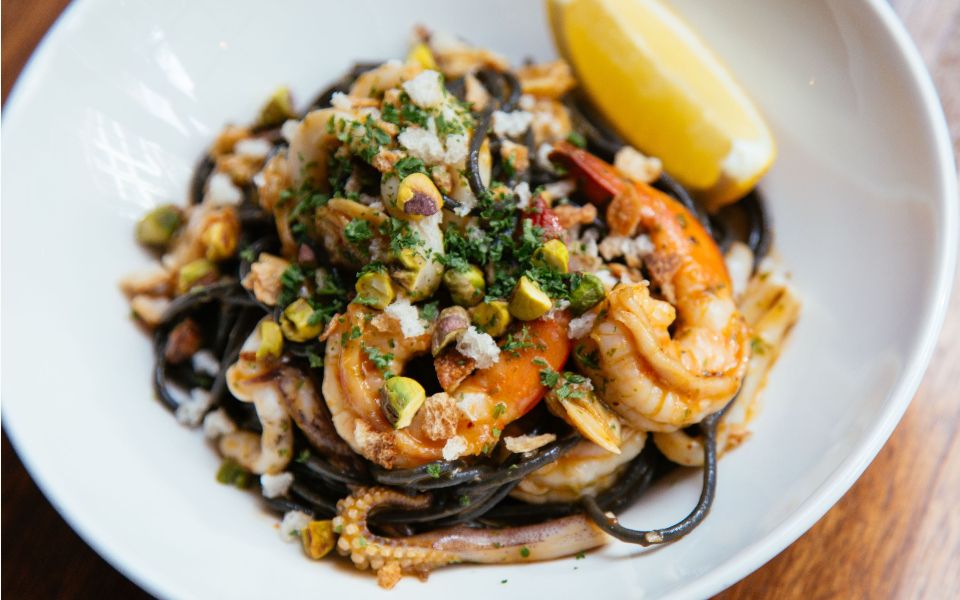 Top 20 Best Restaurants 2018
February 6, 2018 | BY Philippine Tatler
photo_library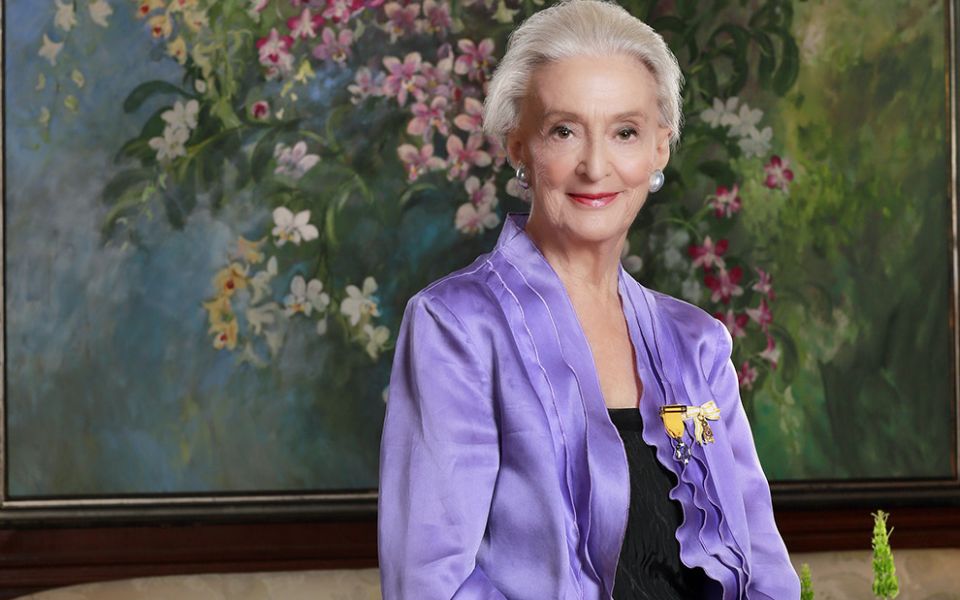 Betsy Westendorp Launches A Two-Volume Coffee-Table Book
February 6, 2018 | BY Philippine Tatler
Know Your Feng Shui Prospects For 2018
February 5, 2018 | BY Philippine Tatler
9 Artists To Look Out For At This Year's Art Fair PH
February 1, 2018 | BY Dorynna Untivero
photo_library