How To Run A Family Business: Lessons From Alliance Global's Kevin Tan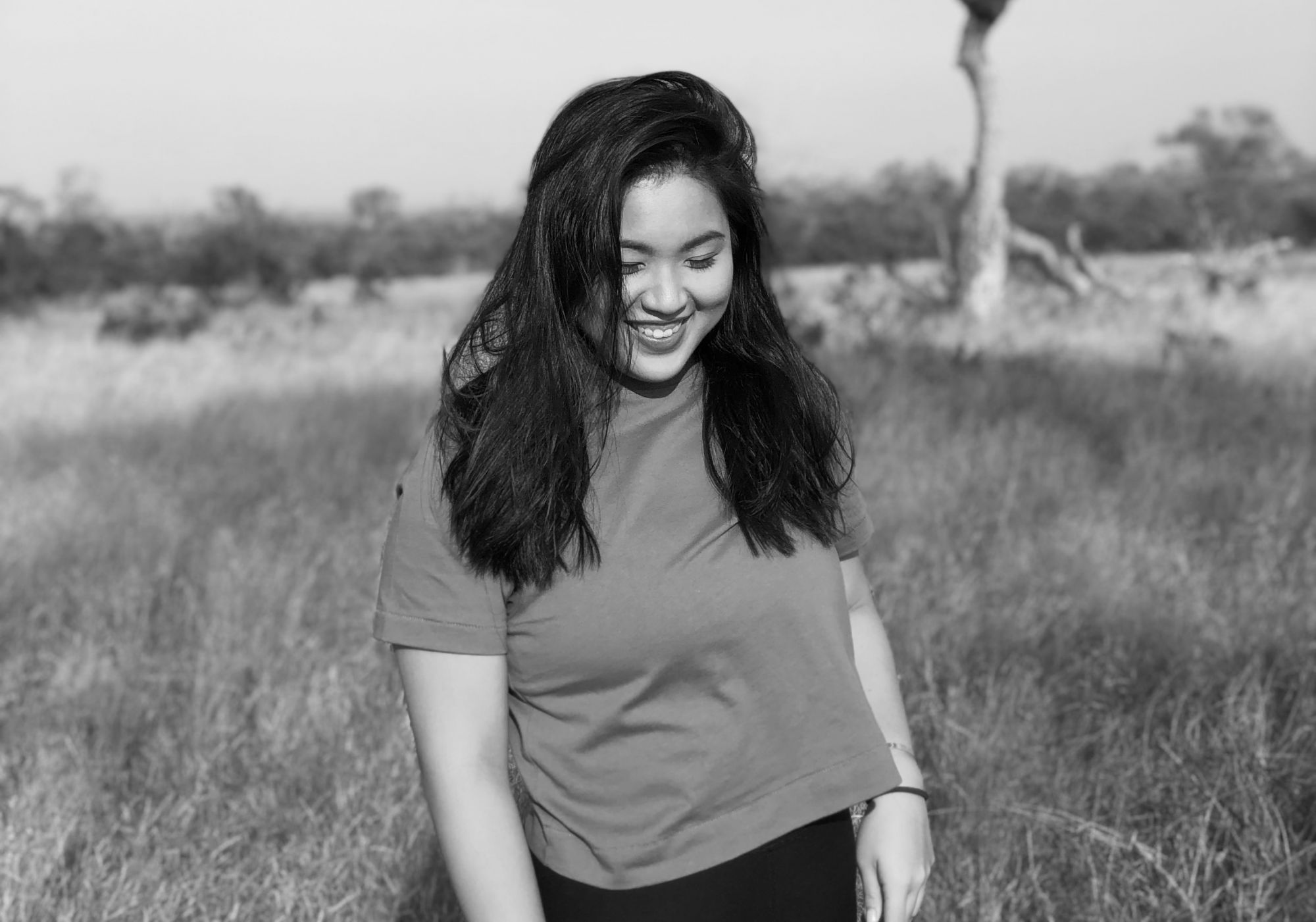 By Isabel Martel Francisco
December 06, 2019
Heavy-weight industry leader Kevin Tan, now at the helm of Alliance Global's ventures, opens up about what it is like to balance family and business.
The daunting, yet sometimes paradoxical honour of rising to the challenge to take over the ropes of a family business is something that many a son or daughter face. The paradox continues on as this journey is one of privilege, and is yet extremely high pressure, with a lot at stake.

Many of the Philippines' largest, more successful, thriving and growing businesses are family-owned and family-run. For that matter, there are countless massive global enterprises that are family-run, and proud of it. In fact, the legacy of a brand and its power can stem from the culture that is imbibed by those who manage it. The perspective, know-how and innate knowledge that comes from being born around an industry, surrounded by people passionate about a certain topic, makes you very much a part of that word. Some skills and a particular vision can take a lifetime to build, to mold or perfect. What one can learn from generations past is priceless as learning through experience is something truly eye-opening.
Through this interview we have gained a deeper understanding of the challenges and balance that is needed to drive one's professional life forward after interviewing second and third generation family members who have decided to pursue and improve their family operations. Learn from Alliance Global's CEO Kevin Tan, here:
What is Alliance Global? : Alliance Global Inc. is a holding company with major interests in food and beverage (Emperador Brandy), real estate and commercial development (Megaworld).
When did you know you were also passionate about the same industry as that of your family's business? Why are you passionate about the industry you work in?
I started in the real estate industry right after graduating from college. I began my career by selling condominium units. Through the job I learned how to interact with different kinds of people and this contributed to the skills I needed to engage in diverse business partnerships and opportunities.

Later on, I was asked to start the mall business from scratch and I have to learn everything on my own. This is where I discovered a passion for creating new concepts, which further intensified my growing love for property development.

It is very fulfilling to witness the transformation of a piece of property from the ground up, and later on, watching it become a place of interest and a destination for creating moments and memories. I always get a profound sense of fulfilment in creating places that give so much happiness to so many people.
What are the challenges of stepping into the family business?

Having to start a business from scratch is one of the biggest challenges I had to face when I came into our family business.

Mall and township development was an unfamiliar territory for our company during that time, and I was the one tasked to pioneer that side of the business. It was very challenging for me given that I had very minimal experience in running mall & township operations on a day-to-day basis. Moreover, we were competing against more established companies who are many years ahead of us.
I had to find our own niche and learn everything on my own. I've had my fair share of ups and downs. The challenge is learning from your mistakes and seeking to rise above them.
What legacy do you want create through your family business?

Our goal has always been for our products and services to be at the center of every young Filipino's lives. That's why we are invested in real estate, community building, consumer products, food, hospitality & tourism. Aside from that, our overall legacy is that we want to uplift lives, impact society and help shape the nation.

Families are the heart of our businesses and uplifting their lives is of paramount importance to us. Through our township developments, we are bringing jobs closer to their homes. Because we are bringing townships to different parts of the country, we are also contributing to the economic growth in the provinces. People no longer need to go to Metro Manila to find jobs. We continue to enrich lives by providing various employment opportunities to many Filipinos through our various companies, office and retail spaces, hotels and dining establishments. We believe that the townships are the new way of life for young people in the Philippines today.

Read More: 5 Steps To Successfully Turn Your Passion Into An Investment
Another personal legacy is for our companies to be completely sustainable and to remain socially relevant. We want our businesses to be role models to the rest of the world and to be at the forefront of the global movement for a better and more sustainable future for all. We empower and transform communities that we serve through our various CSR efforts and civic activities. These directly benefit underprivileged communities across the country. We will continue to demonstrate our commitment by developing and implementing various high-impact projects and programs that directly address the challenges humanity face today including those that are related to environment protection and climate change, poverty, inequality, peace and justice, and prosperity. We have amplified our efforts to educate our own employees and even our customers on climate change and we also engage them to participate in our environmental preservation efforts including tree-planting activities and recycling workshops. We were also among the first companies to embrace diversity & inclusivity by opening gender neutral restrooms and allowing pets in our malls.

Finally, we want to leave a lasting legacy to the families of our employees. Alliance Global is a family business, but it is not solely owned and run by the Tan family. The lifeblood of our family business is the collective passion and dedication of the 60,000 families of the 60,000 men and women, who continue to work hard to make a difference in our customers' lives every single day. We make sure that our employees and their families are also part of our success. Currently, we are setting in motion a program aimed at ensuring the future of our employees. This program entails the provision of employment opportunities in our companies for the children of our employees.
How do you respond to people who look down upon those who enter into their family business?

You just have to prove them wrong and let your achievements speak for themselves.

There will always be people who will be very cynical and negative about a family member joining a family business. But the best weapon to counter people's cynicism and negativity towards it is to create a culture where it is very clear that it is not every family member's birthright to join the company or entitled to have some special treatment whatsoever.

In our case, I grew up in a family culture where everything has to be earned. When I joined the family business, I was not accorded any form of special treatment or favors. Like any other employee and executive, I had to earn the management and board of director's trust and confidence, and I worked very hard for it.
Read More: The Consequences Of E-Waste
Do you think it is important to separate the 'family familiarity' aspect from the everyday business?

Yes, I completely agree with separating 'family familiarity' aspect from everyday business. In fact, I believe family members starting out should not report to other family members like parents, siblings, uncles, aunts or cousins. Instead, they should report to key executives who have been with the company for a long time. In this way, we are able to remove the unnecessary emotional baggage of family members, as well as personal conflicts that may impede decision-making on the day to day operations. I believe that for a family business to succeed, the decisions that have to be made must be independent of the family's own domestic concerns.

How do you successfully work with family members?

First and foremost, there has to be respect. Regardless of the rank a family member belongs to, he or she must be able to demonstrate utmost courtesy, especially when it comes to differences in ideas and mindset. Family members must remember that in the context of the company, there must be a strong sense of professionalism.

It also helps that you build a culture where you respect seniority even of your executives. Non-family members can play a strategic role in resolving potential family business conflicts. These executives to always remain neutral and they can help craft business resolutions, mediate disagreements, and even help family members communicate to develop a mutually acceptable decision.
Read More: Start-Up Funding Lessons From Gen.T Business Experts
What have you learned from your family members that have been in the business before you?

I really learned a lot from my father (Andrew Tan). He taught me a lot of things, and I am very grateful to him for imparting his experience and wisdom. He continuously challenged me when I was starting my career in real estate. But I think it was his way of testing me and helping me learn the ropes.

Growing up, my father taught us the value of hard work and excellence in everything that you do, integrity, humility and compassion for those who have less in life. I've learned to stay humble and keep my feet grounded. He taught us to be charitable and to always help out. And when we do business, we have to conduct it with utmost integrity.
He also imparted to me to value our employees and their families, and that when we work, we are not just working for ourselves but also for everybody in the company.

Same with my mom, who heads one of our companies. I am lucky to have been reared in a culture where everything must be earned. Most people might think that we grew up enjoying lavish things. But this is not true. My mother employed a reward system where you get rewarded if you do or achieve something good. This has made me believe in hard work even at a young age and molded me into the person I am now today.
What new perspective and goals do you have for the future of your company?

Our foremost priority is to take the company through the digital age because everything will now rely on technology and big data. The expectation of our customers is changing, and it's up to us to keep up with this and various disruptions in the business.

More importantly, we want Alliance Global Group to remain at the center of Filipinos' lives through our various products, developments and services. We want to continue making significant contributions to nation-building and uplifting the lives of our customers through the things we continue to produce, create & develop.
Read More: Green To Gold: How Eco-Friendly Entrepreneurs Are Profiting Off Climate Change