Kobe Bryant, Black Lives Matter, Kamala Harris: Facebook Rounds Up Its Hottest Topics For 2020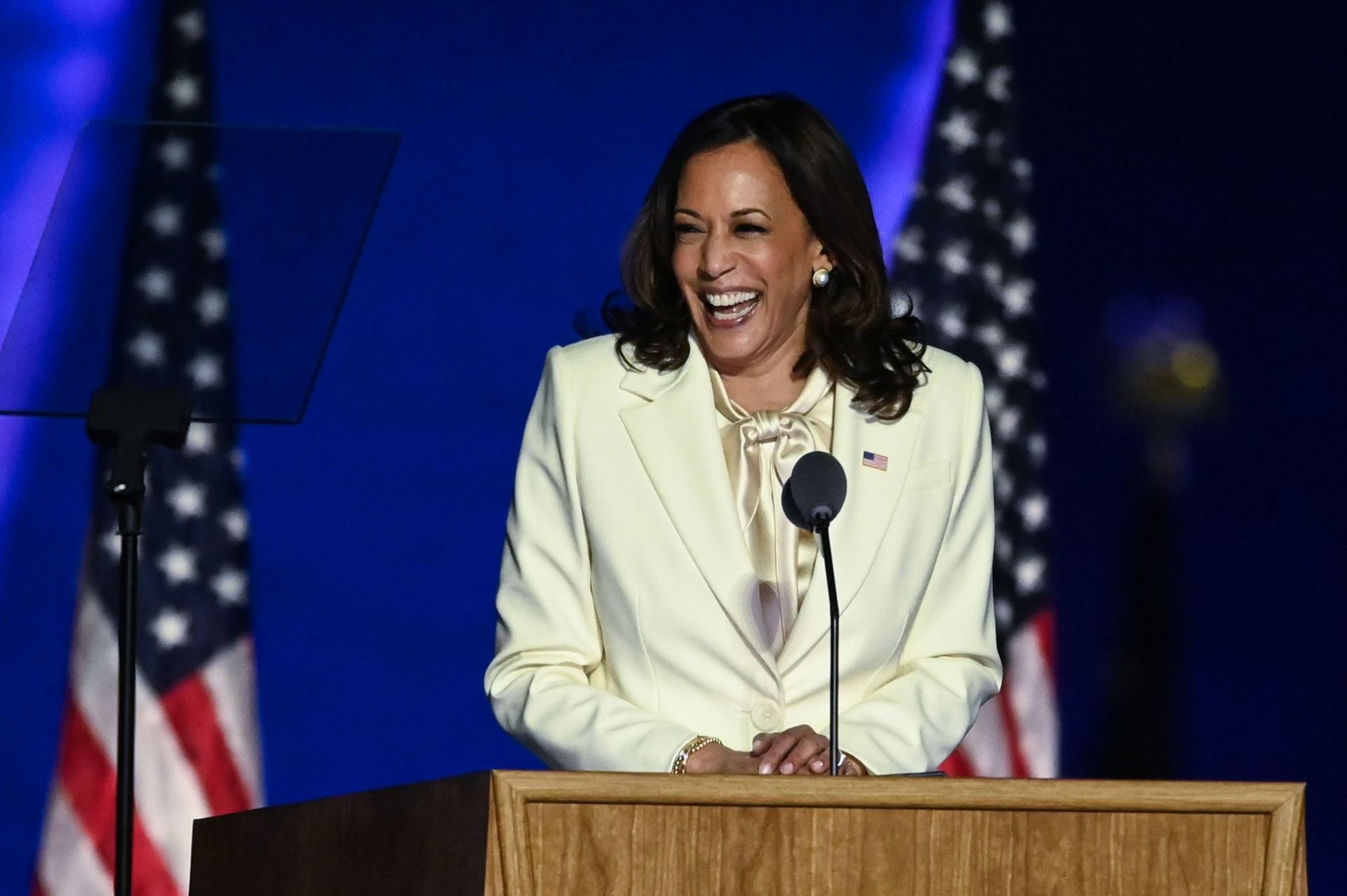 As the year-end approaches, it's time to take stock. In this most unusual of years, Facebook has more than ever been a hotspot for people to talk about topics making the news, whether happy or sad. Six major themes shaped discussions on the platform in 2020, from icons to global politics to social awakenings. Facebook also shared its top 10 pop culture moments of the year, generating some of the highest levels of user interaction.
The death of the basketball player Kobe Bryant was a key topic of discussion on Facebook. In fact, the passing of the Los Angeles Lakers player was the year's most discussed moment on the social network, with the US, Mexico and Philippines sharing the most posts and photos celebrating the baller's life.
To round up 2020, Facebook has grouped the platform's most discussed moments into six themes. The death of Kobe Bryant leads the way in the "Icons" category of moments when people came to Facebook to commemorate the figures who left a lasting legacy around the world. Another major US figure driving discussion on the social network was the late Supreme Court Justice Ruth Bader Ginsburg, who died September 18. More than six millions posts paid tribute to "RBG" in one day across Facebook and Instagram, with many using the hashtag #restinpower.
Read also: Angel Locsin Gets Candid About Her Advocacies—Education, Female Empowerment, Indigenous Rights, And More
Bringing people together
This year was also a time of social awakening and activism, as users discussed the important issues that matter most to them. Conversations around the "Black Lives Matter" movement tripled -- with an average of 7.5 million mentions on Facebook every day -- in the three weeks following George Floyd's death. Plus, "The Blackout Coalition" -- a Facebook group supporting Black businesses -- became the largest group among US users, with 1.8 million members.
Covid-19 was another key theme of 2020 on the social network. Facebook Live viewership jumped 50% in the US, while Instagram and Facebook Live views doubled in Italy when lockdowns hit.
No round-up of 2020 would be complete without mentioning the US presidential election. For Facebook, Kamala Harris's Vice Presidential selection announcement was the most mentioned moment in the month of August, seeing over 10 million posts in a single day.
Despite covid lockdowns, Facebook allowed people to come together to support environmental causes and raise funds. Over US$35 million was raised for people affected by the Australian wildfires -- making this fundraiser the social network's biggest ever. To date, more than 2.6 million people have raised more than $87 million through Facebook Fundraisers in 2020, supporting causes from the environment to animal protection.
Finally, web users turned to Facebook to build and maintain community and to support local businesses. More than 47 million stories using the Support Small Business sticker were created on Instagram in the past three months. Meanwhile, live broadcasts celebrating Easter and Passover flourished in the week of April 6.
Facebook also shared its top 10 much-talked-about pop culture moments that generated some of the highest levels of interaction across the company's apps: Michael Jordan's "The Last Dance" documentary, Dave Chappelle's Netflix special, Cardi B and Megan Thee Stallion's song "WAP," Harry Styles' "Golden" song release, Los Angeles Lakers winning the 2020 NBA Championship, Katy Perry announcing her pregnancy in a music video, Megan Thee Stallion's song "Savage", Shakira and Jennifer Lopez's Super Bowl halftime performance, the "Tiger King" documentary on Netflix, and Andrea Bocelli's Easter performance in the empty Duomo in Milan.
Read also: What Does Kamala Harris' Win As Vice President-Elect Mean For Social Change?