Lav Diaz: Art Imitates Life
Get a glimpse at the creative process of the man who is changing the course of Filipino cinema one sprawling saga at a time.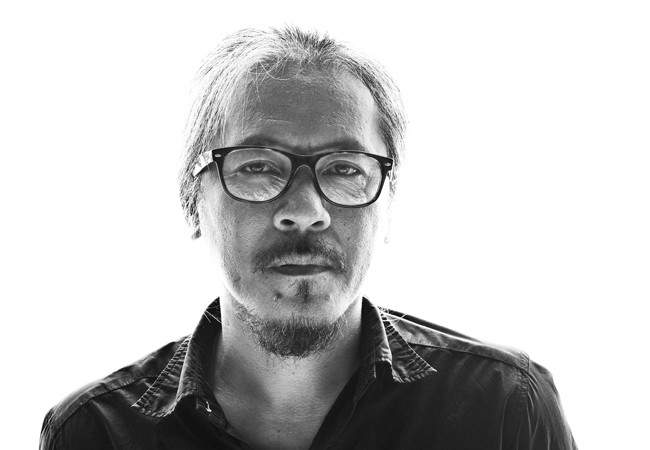 Lav Diaz wears the look of an auteur, radiates the energy of a philosopher, and speaks his words like a teacher. Known for his critical eye and distinctive style as a director, Diaz has been called by local and foreign industry experts as the man who's set to change the landscape of Filipino cinema with his body of work.
The process of translating everyday realities into an art form differs from one filmmaker to another, and for Diaz, it mostly involves going against the convention. "I follow Andre Bazin's principle," he says, "which is why I embrace the one-frame-long-take method of shooting." Bazin's theory propagates the depiction of objective reality and the idea of directors making themselves invisible throughout the film. While this places him in contrast with the norm of montage-style of editing in which short shots are sequenced to abridge time and space, Diaz sees it as appropriate for what he aims to achieve with his films. "Every praxis is valid, but in my case, I just prefer to shoot one-frame-one-take because it's more truthful, more emotionally honest for the actors and the scene," he explains.

Batang West Side (2001) is Diaz's first film to be noticed for its long running time

Diaz's Evolution of a Filipino Family (2004) clocks in at 630 minutes, and is considered one of the longest movies ever made
True to his belief of giving into the demands of the story, Diaz exercises a degree of creative freedom in crafting his story. "Even with a script at hand at the beginning of the shoot, I rewrite every night. I follow the threads, discoveries, and truths or even abstractions that come out during the shoot, not so much the script, and especially no storyboards. The process becomes more fluid this way," he says.

Diaz cites his film Norte, Hangganan ng Kasaysayan (2013) as a product of constant revision.
After an especially hectic year filled with film festivals, awards, and recognitions, Diaz is not slowing down anytime soon. "We're shooting a film now called Dystonia. It's a mysterious disease that occurs when the brain fails to communicate with a certain part of the body and it destabilizes. I'm using it as a metaphor for how society has become static," he describes.

Mula sa Kung Ano ang Noon (2014) is Diaz's latest work to receive international acclaim
But after everything is said and done, Diaz only has one goal he aims to achieve with his body of work: "You have to accept your responsibility to your country's culture. Being informed of what my country has gone through, I just try to contribute, even in some small way, to the betterment of humanity or to push culture forward."
As he continues his work in the industry, he sees a collective emergence in the field. "Cinema is very alive, very dynamic, and very progressive!" he remarks, "There's so much to work with, especially nowadays with all the digital and technological advancements. More masterpieces will come along from outstanding Filipino filmmakers."
Cover photo is a still from Diaz's Florentina Hubaldo, CTE (2012). Photo of Diaz courtesy of the Locarno International Film Festival
See also: