Lea Salonga: National Treasure
She is the country's pride, her impeccable talent has long led the world to see her as a musical tour de force. Years into her prolific career, Lea Salonga remains masterfully adept at hitting the right notes and more
Lea Salonga fully understands what it means to be an artist.
She knows what it is like to play a role and transform into someone else. She has been a bargirl in war-torn Vietnam, a grisette turned prostitute in the streets of Paris, and a middle-aged wife to a closeted homosexual, among other things.
All her efforts have catapulted her to a pedestal on the international stage, permitting her to tread a path that many would only ever dare to dream of. Her turn as Kim earned her a Tony Award—becoming the first Asian woman ever to receive one—a Laurence Olivier Award, and a Drama Desk Award. In addition, she was also the first Filipino artist to sign with an international recording company and receive a major album release. One can only imagine how much pride she is giving her home country.
Now older and wiser, Lea's artistry (though she continues to perform very well in such areas) has transcended both awards and album sales. "Contrary to how some people may think, artists are not here to simply entertain," she says. "As performers, part of our job is to step into another person's shoes and see what it must be like to live a lifetime in them in the span of a couple of hours. The characters we play allow our audience to see things through someone else's eyes—and, hopefully, help trigger a change."
Bright Young Thing
Music has always played a big role in Lea's life. She grew up listening to ABBA, The Osmonds, Michael Jackson, and Olivia Newton-John. Performing itself was second nature to her; even as a child who'd had to audition for big names—the late Zenaida Amador easily comes to mind—the concept of stage fright was rather alien. "I was a six-year-old with a smart mouth who liked singing," Lea recalls in jest. "I didn't have a very clear idea of what exactly I was supposed to do at the time, but there must have been something in me that made me worthy of a callback."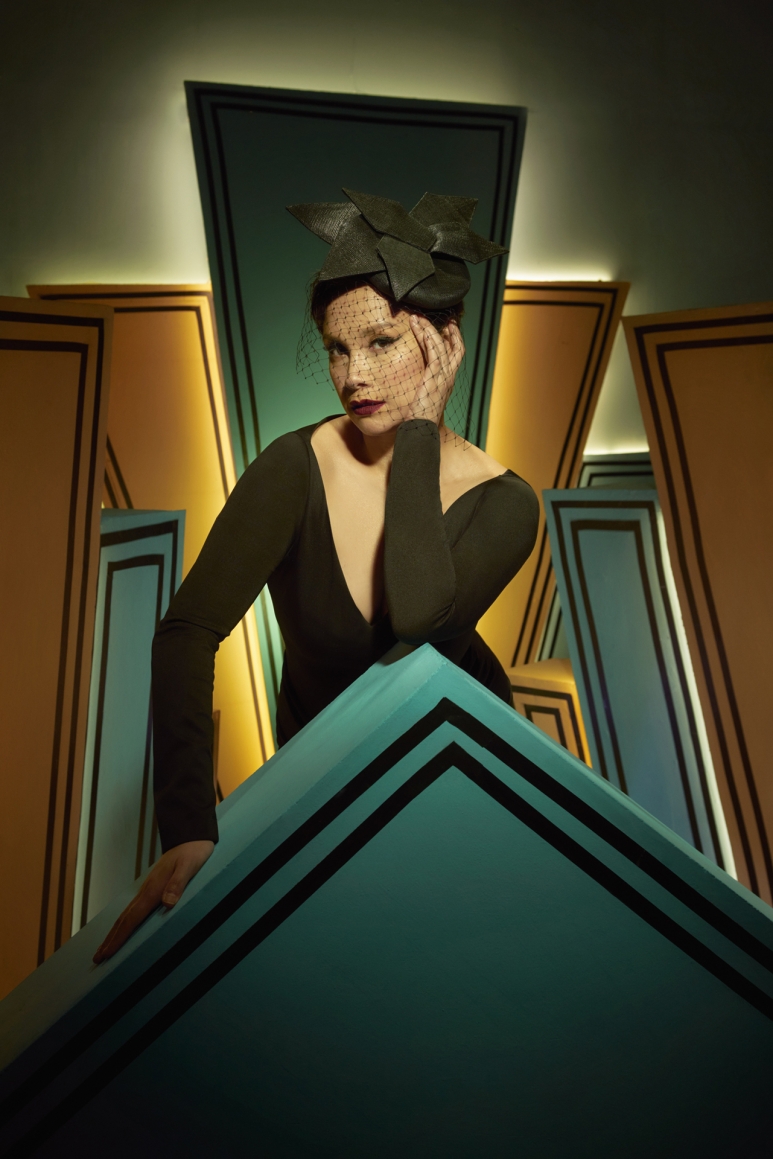 Though she was already earning a living at such a young age, Lea still went to regular school with minimal special treatment. She also had the support of both her parents, though her late father often stressed the importance of finishing school. However, pursuing further education was put on the back burner when the casting calls for Miss Saigon came into the picture.
Before Miss Saigon, Lea found herself struggling to find her place in the industry. She was different from the local artists that were also emerging at the time, and couldn't seem to find a genre that truly suited her. "I couldn't really pin a label on what I was and the direction my career was heading towards," says Lea. "I also had to consider the idea that what I was doing might not necessarily be palatable to the Philippine market. Trying out for Saigon helped me find my niche. It made me realise that musical theatre was what I wanted to do for the rest of my life."
To help educate herself on the role, she reached out to people who had experiences similar to Kim's, a character very far-removed from her personality. "I think the only thing Kim and I had in common was that we were both like fish out of water," Lea quips. "Outside of that, nothing. The director said I was very good at being angry and protective, but I was having trouble embracing the romance angle." She went the same route for Les Miserables' Fantine, where she sought the advice of Menchu Lauchengco-Yulo, who had previously portrayed the character. It's a tried and tested strategy she continues to use today.
Outside of building her career, Lea also found herself embarking on a journey to find herself. For a time, she had lived in the United States accompanied by her mother, which gave her a sense of home. "Once you reach a certain age, you have to do your own exploring," Lea reflects. "You have to form your own opinions and figure out who you are without parental influence." The newfound freedom was empowering; her small day-to-day accomplishments encouraged her to keep making things happen for herself.
Read our full story on Lea Salonga in the latest edition of Philippine Tatler. Grab a copy from any leading newsstand or bookstore or download it on your digital device via Magzter, Zinio, or Pressreader.
Photography: BJ Pascual | Styling: Monique Madsen | Jewellery: Bulgari | Set design: Princess Anne Barretto | Make-up: Don de Jesus of MAC Cosmetics | Hair: Jaymar Lahaylahay