The Catholic Church and Social Media During The Lenten Season and COVID-19 Pandemic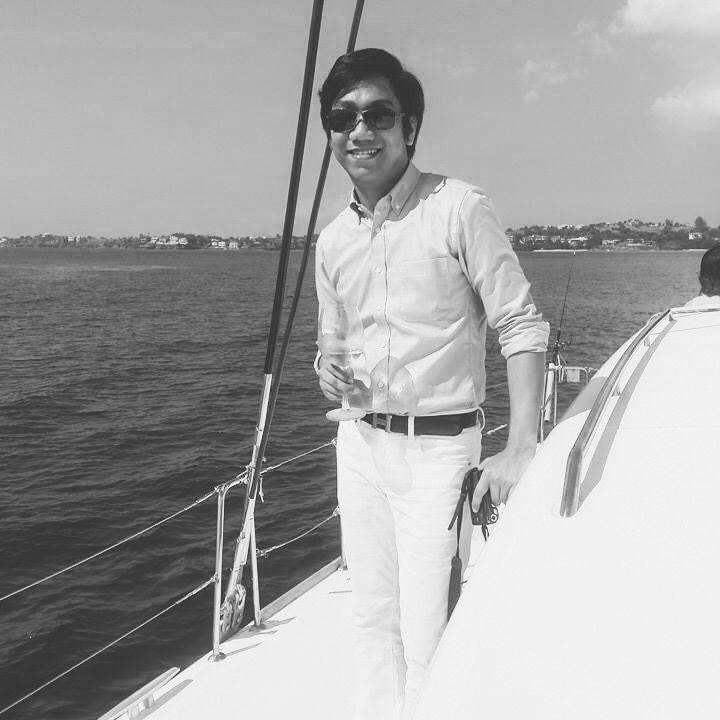 By Franz Sorilla IV
March 31, 2020
As social distancing, home quarantine, and cancellation of mass gatherings have become a must in the past couple of weeks, Catholics around the world have been experiencing an unusual observance of the Lenten season. With the churches resorting to social and mass media, the question of how this affects one's faith-life cannot be ignored
During Lenten Season, Catholics enter into a period of fasting, almsgiving, and praying in preparation for the Holy Week where Christ's passion, death, and resurrection are remembered and celebrated. Easter Sunday—besides its grandiose traditional activities and elaborate liturgy—is the most important feast day in the Christian calendar, celebrated by Roman Catholics as well as other Christian denominations. It is a season of reflecting on one's own beliefs, morals, and piety. It strengthens each and every Christian's conviction that Christ is alive. However, 2020 has been a crazy year since its first days and topping the list is the COVID-19 pandemic that has put the world at a standstill.
Public Liturgical Celebrations, Suspended Until Mid-April
On 12 March, the Diocese of Rome issued a decree closing all its churches to prevent the further spreading of the disease in Italy where thousands of cases have already been reported, including fatalities. But less than 24 hours later, vicar general of Rome Cardinal Angelo De Donatis released in his letter that the Vatican is retracting its earlier statement. Pope Francis, he said, has urged him to not completely close the doors of the churches as doing so would make "people feel even more isolated". The pope then encouraged parishes to discern the best ways they could help their communities, perhaps through social media, or conducting community-based initiatives like leaving churches for missions open.
"Be very close to the people of God, make each one feel loved and accompanied, help everyone to perceive that the Church does not close its doors to anyone, but is concerned to make no little one who risks life be forgotten," the supreme pontiff wrote.
Adhering to the regulations from the government, churches have suspended its public gatherings and resorted to social media, television, and radio. Pope Francis was then photographed for the first time giving the Angelic blessing on a deserted St. Peter's Square, which has evoked an eerie feeling among Catholics around the world.
Furthermore, several other countries and even other religions have followed suit by suspending their gatherings until mid-April—mostly on the 12th on which Easter Sunday falls. Metro Manila was not spared as the community quarantine was made effective last 15 March (14 March in Rome, same day when the Pope was first photographed giving blessing on empty St. Peter's Square) and would continue up to 12 April or until further notice.
UPDATE: The enhanced community quarantine in the Philippines was recently expanded to cover most parts of the country and further extended until 30 April
ASK: Is Social Media The Way Forward For The Catholic Church?
In lieu of public gatherings and ministry meetings in churches, religious leaders have resorted to utilising their social communications and media ministries (SOCCOM). In recent weeks, we have attended Masses in the comfort of our homes and with our families via Facebook Live and Youtube Live and have been updated by the news around our parishes through various social networking sites. Although Eucharistic celebrations and recollections being available online and on the television have been ongoing for quite some time, it became more prevalent today due to the stricter preventive measures of the government against the pandemic.
Quoting Inter Mirifica, the decree on the media of social communications promulgated by Pope Paul VI in 1963 as one of the fruits of Vatican II, the Church welcomes the usage of other mediums of communication to propagate the Good News:
Among the wonderful technological discoveries which men of talent, especially in the present era, have made with God's help, the Church welcomes and promotes with special interest those which have a most direct relation to men's minds and which have uncovered new avenues of communicating most readily news, views and teachings of every sort. The most important of these inventions are those media which, such as the press, movies, radio, television and the like, can, of their very nature, reach and influence, not only individuals, but the very masses and the whole of human society, and thus can rightly be called the media of social communication.
Diocese of Novaliches SOCCOM director Rev. Fr. Luciano Felloni, who also serves as parish priest of Kristong Hari Parish, says that the Church need not to completely shut its doors but continue its activities through social media. "We brought Mass to a virtual world that allowed us to be connected even from afar. Another advantage is that it has increased the number of people participating in our ceremonies," he said.
Fr. Felloni also mentioned that he usually gets 100 attendees during weekday Masses but now through Facebook Live, he has a minimum of 3,000 attendees. However Fr. Felloni, who received the Venerable Fulton Sheen Award from the recent Catholic New Evangelisation Awards for his cyber-missionary work that he started through his video blog and page AlmuSalita, affirms that nothing can still replace the "Real Presence of Christ in the Eucharist". "With all this physical distancing, we miss so much: hugs, handshakes, smiles, seeing people and talking to each other in real life. Virtual is a good Plan B, but we all miss Plan A," he said.
Pope John Paul II in his message for the 39th World Communications Day in May 2005 reminded everyone to practice responsible utilisation of social communication media to foster harmony and reconciliation:
My prayer... is that the men and women of the media will play their part in breaking down the dividing walls of hostility in our world, walls that separate peoples and nations from one another, feeding misunderstanding and mistrust. May they use the resources at their disposal to strengthen the bonds of friendship and love that clearly signal the onset of the Kingdom of God here on earth.
Indeed, social media has blurred the division among people and opened possibilities of connection and communication. However, we have also seen the rise of hostility and hate speech through Internet trolls, of which Pope Francis warns us. In his recent address during Ash Wednesday, Pope Francis reminded Catholics to "give up trolling" for Lent such as "useless words, gossip, rumours, tittle-tattle."
"We are inundated with empty words, advertisements, and subtle messages. We have become used to hearing everything about everyone and we risk slipping into a worldliness that atrophies our hearts," the Pope said. "Lent is the right time to make room for the Word of God. It is the time to turn off the television and open the Bible. It is the time to disconnect from your cell phone and connect to the Gospel," he added.
Besides responsible usage of these technologies, Fr. Felloni reminded Catholics that we are in an abnormal situation right now and this is not a permanent alternative to attending our religious duties. "When all this crisis is over we should run back as fast as possible to all the Sacraments: confession, the Mass, et cetera," he said. "Online liturgies will continue to be a blessing for people deprived of the Sacraments because of distance or sickness or being in a country with few priests. But the normal will always be the Real Presence of Christ."
New Media For New Evangelisation
The efforts towards "New Evangelisation" has been prevalent since the Vatican II in the 1960s and the Second Plenary Council in 1991. With this, the Church is asked to discover new ways to share Christ to others through living a life like His⁠—with mercy and compassion.
Pope John Paul II, in his 2005 apostolic letter, The Rapid Development, does not consider technology as detrimental to the Church but reminds her "towards a sort of pastoral and cultural revision". With the current situation where social communications media is the platform for evangelisation, Fr. Felloni asserts that the Church "should reflect and provide more meaningful services with better prepared homilies" to hinder nominal catholics from completely disregarding religious piety.
Christ And His People: Love In the Time of COVID-19
During Pope Francis' Urbi et Orbi blessings at St. Peter's Square last 27 March, he meditated on the gospel about the calming of the storm by Jesus. He reminded us that "in the midst of our tempest, [the Lord] invites us to reawaken and revive our Easter faith," that we should not be afraid and have little faith but "allow hope to be rekindled... allow new forms of hospitality, fraternity, and solidarity... and be not afraid".
As we acknowledge that we are in an abnormal situation right now, Fr. Felloni advised, "Use this imposed retreat of lockdown to assess your life—are my priorities in place: family, health, nature? Do I keep Jesus at the centre of my life?"
"In difficult situations, we are called to bring the Good News and do good actions. This [pandemic] is a time to be a cyber-missionary and to exercise cyber-charity," Fr. Felloni said.
This just goes to show that the Church is not backwards at all but progressing further. Just recently, the Catholic Bishops' Conference of the Philippines issued its recommendations on how the churches in the country could still observe the upcoming Holy Week amid enhanced community quarantine. Moreover, the utilisation of social media by Catholics is not something to be frowned upon but an alternative that could be beneficial to most. Although this year's Lenten season has been a weird experience for all, it is more significant to appreciate the efforts of cyber-missionaries risking their lives to go to church and deliver God's message through social media. Today, odd as it may seem, let us have the proper attitude and behaviour in using these mediums of communication and have an unceasing adoration for the Real Presence of Christ.