Megaworld Leverages On Digital Technologies And Innovation, Keeping Retail Partners' Businesses Afloat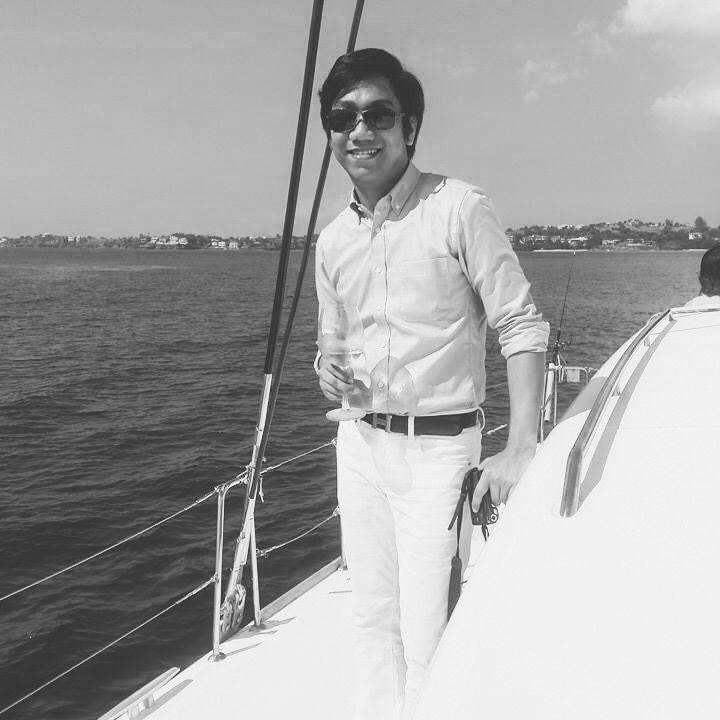 By Franz Sorilla IV
February 05, 2021
By harnessing technology and introducing innovations, Megaworld pulled out all the stops to protect its retail partners from bearing the brunt of the pandemic's economic impact.
The real-estate company Megaworld, committed to developing large-scale, mixed-use, planned communities with optimum residential, commercial, educational, and leisure components, has been intensifying its efforts to support its retail partners in its town developments across the country. Acknowledging the debilitating effects of the ongoing COVID-19 pandemic, Megaworld vows to continuously provide a safe environment for its residents to live and for businesses to thrive amidst the threats and challenges of the global health crisis.
Read Also: Investing 2021: Financial Foresight And Investment Tips From Industry Experts
"The lifeblood of our business is our retail partners. We have put their welfare way ahead of our pursuit for profit as we know that their survival will not only be beneficial for us, but also for their employees and their families especially during these trying times," shares Megaworld Chief Strategy Officer Kevin Tan.
To effectively hurdle the challenges posed by the lockdowns and restrictions in mobility, Megaworld is harnessing technology and introducing innovations for its properties, and most especially its retail partners who are bearing the brunt of the pandemic's economic impact.
Megaworld implemented a contactless strategy as it looked to address safety concerns in key experiences in the customer journey. Among these efforts include the establishment of Viber communities, advance ordering and curbside pickup, and institutionalising cashless payments through partnerships with GCash and PayMaya.
Megaworld also accelerated its digitisation and launched a new hotline and a new mobile application for Megaworld Lifestyle Malls, personal shopper service (MEGAN), automated parking system, and Safety on Track, which allows customers to enter all establishments inside the mall with just a single sign-in using a QR code.
Read Also: Steven Tan, Berna Puyat, David O Chua and More Experts Talk About Their Respective Industries
It also launched the "Eat Out and Help Out" initiative to help medical frontliners and generate revenue for its dining partners. Megaworld redesigned outdoor spaces in its lifestyle malls and converted them into alfresco dining areas to provide a safe dining environment and unique ambience while encouraging more dine-in patrons.
To help its retail partners make their products more accessible and streamline deliveries, Megaworld also partnered with courier services such as Pick.A.Roo, the company's own on-demand delivery app created under its AGILE Digital Ventures and launched last August 2020.
"Pick.A.Roo aims to help Filipino retailers, especially Megaworld's retail partners, to smoothly migrate to the digital platform and help them sell and deliver their products online and on-demand," shares Tan.
Since its launch, Pick.A.Roo has on-boarded 500 brands across 3 verticals and 27 categories such as food, groceries, houseware, health, gadgets and babycare. This is equivalent to 1,200 branches servicing customers across Metro Manila.
Pick.A.Roo also had the highest average order value among all delivery apps in the country in 2020.
Its credit card penetration of 75 per cent is also the highest among all delivery apps.
The impressive numbers gained in just a span of five months is underpinned by game-changing features that are not found in any other delivery apps. Among these include a Mixed Basket, Single Checkout feature, which allows customers to order from multiple shops and pay all at once.
"Our mission is to be the most complete on-demand delivery platform that can deliver anything within an hour while helping our retail partners and the industry by sharing our experience and valuable insights on this migration to the digital platform," shares Mr Tan.
Innovations like the Pick.A.Roo app have definitely boosted the confidence of Megaworld's retail partners. Towards the end of 2020, more dining and retail brands have opened stores in Megaworld Lifestyle Malls. These include the biggest branches of top dining chains including Wildflour Cafe + Bakery in Uptown Bonifacio, Mary Grace in Newport Mall and McDonald's in Capital Town Pampanga, among others. More stores are opening their branches this 2021.
As the country moves closer to fully reopening the economy with the arrival of the vaccines, Megaworld remains committed to prioritising the recovery and growth of its retail partners.
More game-changing innovations are on the table for Megaworld Lifestyle Malls, while Pick.A.Roo will be expanded to more cities in the coming months as the company looks to onboard more retail partners and drive consumption that will further boost their confidence.
"Our roadmap for 2021 goes beyond profit and we are willing to invest in technologies and innovations as we look to fulfill our role as catalyst for growth and support our retail partners every step of the way on their road to recovery," says Tan.