COVID-19 News: Community Pantry Efforts In Metro Manila Prove Modern-Day Bayanihan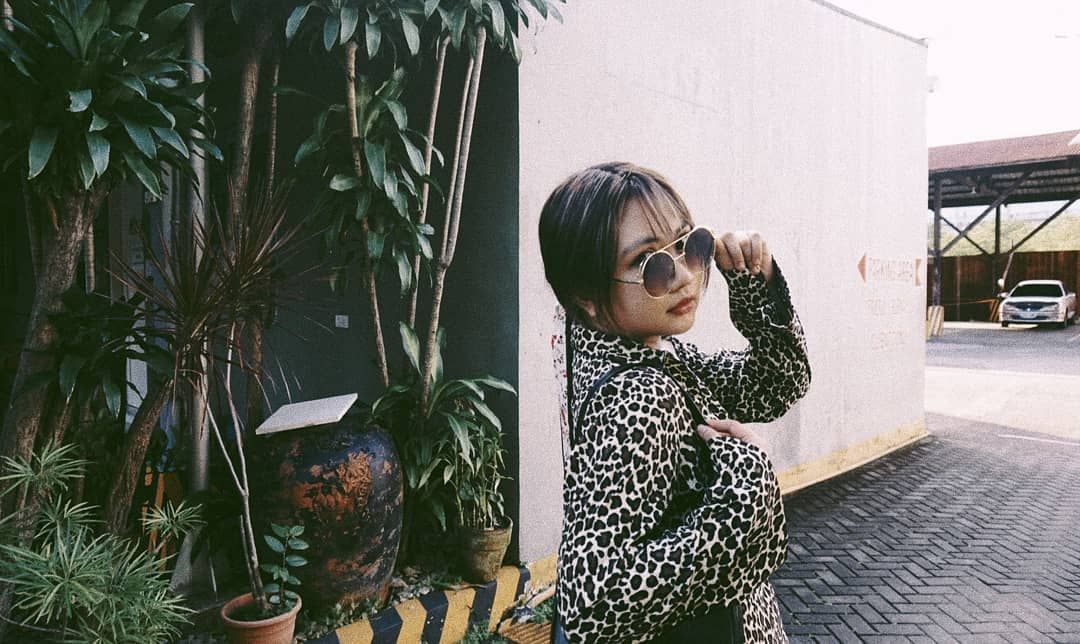 By Jove Moya
April 19, 2021
From each according to his ability, to each according to his needs— community pantries pop up in places around the metro in response to famine and unemployment amid the COVID-19 pandemic.
Over the weekend, small food booths with the slogan "Magbigay ayon sa kakayahan, kumuha batay sa pangangailangan," (Give what you can, take what you need) appeared in different places around Luzon.
A humble project that started in the street of Maginhawa, Quezon City, the "community pantry" allows people to donate and get food for free. As of this writing, there are already 17 booths listed in and out of Metro Manila.
In an interview, Ana Patricia Non, one of the minds behind the community pantry concept, explained the context of their project. "I was the one who set the pantry up, but this whole thing is actually a community effort. I am not going to take credit; the whole Maginhawa community helped me, they're with me in this endeavour."
"In the community pantry, everybody is free to come and go, whatever you have at home you could always leave it here, whatever you lack you could also take it [from] here. Everybody is free to help and there will be no judgement on how big or small someone's going to take," she explained.
More from Tatler: Tatler Heroes: Individuals Around Asia Leading The Fight Against Covid-19
RESPONSE TO FAMINE AND UNEMPLOYMENT
In January 2021, it was estimated that four million Filipinos remain unemployed amid the COVID-19 pandemic. The community pantry was put up as a collective action to alleviate hunger. "This is in response to famine. As you all know, the Philippines' unemployment rate is [becoming] higher," said Ana.
Ana added that one of the possible reasons why the project trended online is because a lot of Filipinos could relate to her ideals.
"I did not expect that this project would trend online because my initial thought was 'this is a weird idea, no one would try to do this on their own,' but then I realised, it went viral because a lot of Filipinos could relate—it is hard to think, study, and work when you're hungry," she said.
"The community pantry trended because of the scarcity of food and nutrition amid the pandemic," she added.
Read also: COVID-19 Update: Healthcare Or Economics? A Quick Look At One Of 2020's Biggest Debates
A DESPERATE CALL FOR HELP
Many Filipinos still feel neglected a year after they tasted the wrath of the COVID-19 lockdowns. Initially, the government planned to provide "supplemental aid" to low-income families under the enhanced community quarantine (ECQ) and the modified enhanced community quarantine (MECQ).
In 2020, a cash grant of PHP 5,000 to PHP8,000 a month was given to each family affected by the lockdown. This year, Malacañan Palace said that it will only provide a total of P22.9 billion in leftover funds from the Bayanihan to Recover as One Act; leaving families in Metro Manila with only PHP1,000 per individual and a maximum of P4,000 per family.
In a statement, Senator Francis "Kiko" Pangilinan said that the community project serves as a sad reminder that people can only rely on each other in times of need.
"It warms the heart. It fills the tummy. This is a big deal. People power against hunger and want. I believe that there's no greater power than a united empathetic action altogether toward one goal," he said.
"It's a sort of community aid while waiting for government aid. Or as [a] bridge when the aid arrives because government aid might have not been enough to fill the needs of our people. Where else do we get courage and strength to overcome the challenges brought by the pandemic but from each other," he added.
Related: MECQ, GCQ, And More: Are Lockdowns and City-wide Quarantines Truly Helpful?

HOW TO START A COMMUNITY PANTRY IN YOUR AREA
Starting a community pantry in your area is easy. All you need to do is follow these steps:
Find an area where you think people could exchange goods. Some private areas require permits and some have a lot of foot traffic, something you want to avoid due to COVID-19.
Inform the people in the community of your plans. Get them involved with your project.
Build inventory and fill your pantry. Do not forget to include an informative sign so others know what the food stand is all about.
Let the people in need know that they can count on you for assistance. Utilise social media to spread the word!
Related: Angel Locsin Gets Candid About Her Advocacies For Tatler's Dec 2020 Cover