Mother's Day 2020: Soon-To-Be First Time Mum Pie Alvarez Shares All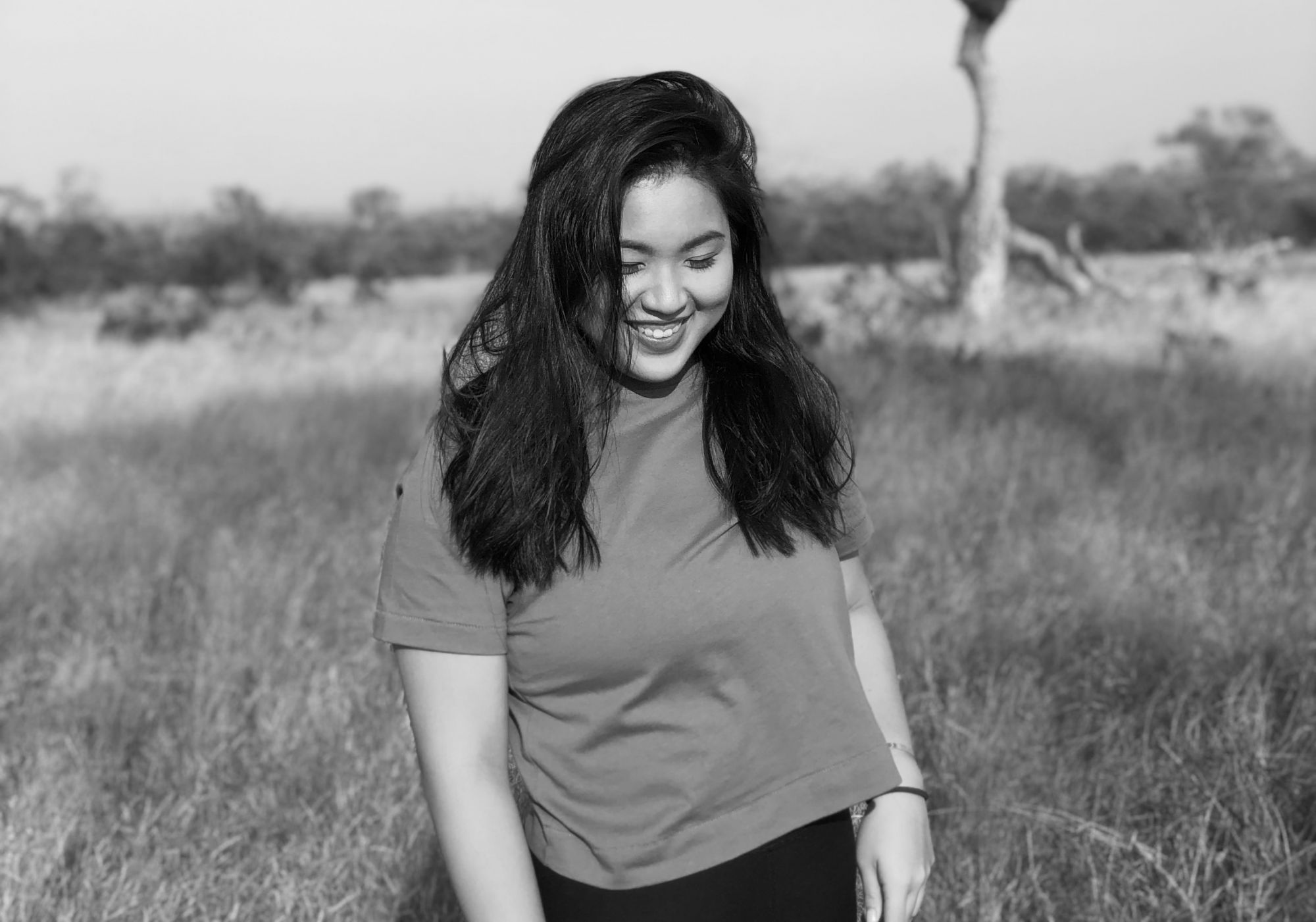 By Isabel Martel Francisco
May 08, 2020
Find out what Pie is looking forward to, and what she has learned about herself during her pregnancy.
This ex-mayor and entrepreneur says she is looking forward to so many things about becoming a mother. Pie Alvarez is going to be having a beautiful baby girl with her partner, Neil Mercado, and is thrilled about starting new traditions with her growing family. She is eager to make every holiday special, from halloween costumes, to playing Santa to surprise her at Christmas. Pie says all her baby girl's milestones will be something she looks forward to.
With regards to being pregnant during quarantine, Pie says: "I am so grateful to be safe and at home at this time. The current events have made me more anxious and nervous but at the same time, I know we have to be brave and resilient. There is a lot of uncertainty going on, and as a new mum, I have to make sure I take care of myself, my family and of course, my newborn."
Read on to find out what else Pie has to share:
What have you changed in your lifestyle or routine now that you are pregnant?
Now that I am five months pregnant, I have been so disciplined in eating healthier meals. I never used to eat vegetables, now I love them. I load up on vitamins and supplements. I also do daily workouts to keep me fit and sane like pilates and yoga. I just want to do my best in making sure I am nourishing my baby the best that I can.
Any interesting cravings? What are some go-to foods you are eating?
I love my boyfriend's home cooking! Since we are staying home, I have been having meal after meal made with love! He makes me the best slow-cooked adobo on the planet! Surprisingly, I am craving food that I already love to eat, which is Filipino breakfast, burgers from Shake Shack, and definitely cookies and cream ice cream.
Could you share what you have learned about yourself during your pregnancy?
Pregnancy touches women on many deep and profound levels. However easy or difficult your pregnancy is, one thing is for certain: you will come out of it different than when you went in. During the five months that I have been pregnant, I have learned to let go of things I cannot control. I have taught myself to love and care for my body. I learned to be more grateful. I also believe in myself now more than ever. Daily affirmations and positive mindsets for myself help me in learning that I am capable, I am strong and I am able to do this. My pregnancy is truly changing me for the better.
Read more: Mother's Day 2020: 8 Simple DIY Gift Ideas Anyone Can Make
How has being pregnant empowered you more as a woman?
I am feeling more empowered now because I have a little one on the way. I just want to be the best version of myself: a better mother, person, partner, friend, sister, and daughter. I want to embrace this new version of me, as a mother, and be proud of it!
What surprised you about being pregnant?
What surprised me the most from being pregnant is the actual journey of motherhood. I didn't think I would enjoy it and so far it's been the best blessing I could ever ask for.
Do you think it is important to stay active while pregnant?
Staying active while you're pregnant is very important. Blood flow and circulation is meant to help your baby in your womb and at the same time daily exercise is good for all expectant mothers. I wish I knew sooner that I could do modified prenatal workouts and cardio at all periods of my pregnancy. I started to work out during my 2nd trimester and I got so much energy back! My daily pilates sessions really help with mobility and toning my muscles. Overall, staying active while expecting is essential and beneficial for your growing baby bump and even helps with preparing you for labor.
Read more: Where to Live Stream Yoga, Zumba, and Equipment Free Cardio
What are some things you did not expect to find so difficult?
Not exactly difficult, but I do find all the pregnancy tips and tricks very overwhelming. There is so much that go into having a baby, nursery planning, doctors visits, night nurses, etcetera. But I am thankful for all my family and friends that have extended so much support for me during this time. I wouldn't even know where to begin!
Is there anything about your pre-pregnancy routine you're excited to go back to?
I do miss having a good glass of rose or wine as I unwind with loved ones and friends.
What lessons do you want your children to learn?
I would want for my children and my growing family to learn to value oneself and to value others. I want them to be independent and learn how to save. I want them to give love and support to each other, our family, and others. I also want my children to know what is right from wrong.
Read more: Celebrate Mother's Day 2020 With An Auspicious Feast From These Best Restaurants