Santa Ana Gin Transports Tatler Friends Back In Time With A Joyous Virtual Party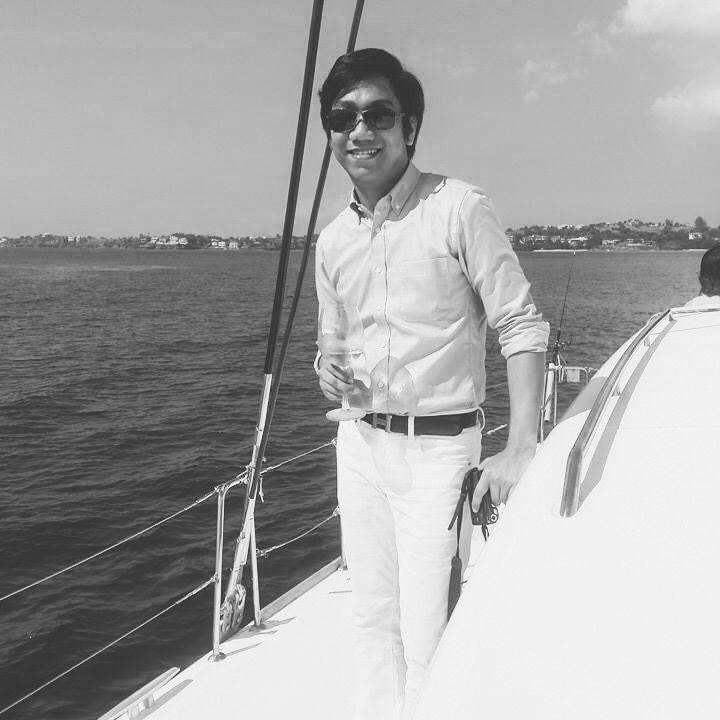 By Franz Sorilla IV
June 23, 2021
Santa Ana Gin and Tatler Philippines come together to host an engaging and intimate affair that pays homage to the glorious 1920s and hopes for the best in the 2020s.
The Roaring Twenties may be known to be a period of vaudeville acts, fringe dresses, and delicious concoctions enjoyed in speakeasy bars in the West. But in the Philippines, we remember it also as the era where Art Deco defined the aesthetics of our art and architecture. For one night, friends and colleagues were gathered by Tatler Philippines to remember this glorious period in our history and enjoy the latest gin buzzing around Metro Manila.
Read More: Santa Ana Gin Pays Homage To A More Romantic Side Of Manila's History
From the makers of the renowned Don Papa Rum that hails from the Philippines' sugarcane capital comes a brand new gin label named after the crown jewel of social activities in 1920s Manila, the Santa Ana Cabaret. Bleeding Heart Spirits co-founders Monica and AJ Garcia graciously hosted a night of reverie with Tatler Philippines to let select guests try this fresh specialty liquor that is a celebration of the rich biodiversity of the Philippines.
Santa Ana Gin caters to the huge gin-drinking population of the country's market but offers premium quality at par with internationally renowned gin brands available today at the market. By working with botanicals locally sourced from a partner farm in Zambales, Bleeding Heart Spirits was able to produce a gin distinctly Filipino in aroma and taste.
It uses two local flowers, ylang-ylang and alpina, and two local citruses, calamansi and dalandan—evoking distinctive yet subtle flavours everyone can enjoy.
Read More: 50 Signature Cocktails You Need To Try
Attendees of the intimate virtual gathering were welcomed by modernised '20s music, so-called "The Sounds of Santa Ana", the playlist is available on vinyl and Spotify.
Prior to the event, everyone received boxes of specially curated experience kits containing the limited edition vinyl copy, coupe glasses, cocktail mixing tools and ingredients, food prepared by the award-winning restaurant Metronome, and of course, a bottle of Santa Ana Gin. Staying true to the Art Deco theme, each item in the kit was crafted to a tee, rightfully fitting the quick video presentation about the iconic artistic movement that ruled the country—and the rest of the world—circa early 20th century.
More From Tatler: The Glory Days Of Philippine Society Before World War II
Guiding the attendees through the cocktail mixing is Santa Ana Gin's global brand ambassador Aaron Goodall. He concocted a Perfect Martini and Gin & Tonic that everyone gladly followed step by step. Meanwhile, Chef Miko Calo of Metronome also helped the guests on making their pairing dish which is hamachi tartare with caviar, crème fraîche, chives, and blinis together with calamansi pâte de fruit. It was indeed a multi-sensorial experience like no other.
Read More: Metronome: Learn About This Makati Restaurant's Take On French Cuisine
There was no dull moment during the virtual get-together. Aside from enjoying their Santa Ana Gin cocktails, Tatler friends very much engaged on to the conversations about the Art Deco movement, its influences in architecture and design as well as fashion, the way each makes their own gin concoctions, the garnishes they prefer and recommend, and most importantly, the everyday victories each one had lately that are definitely worth celebrating. The evening was capped off with toasts for a better Twenties era for us today and warm smiles captured by a loving group photo.
Santa Ana Gin is manufactured by Bleeding Heart Spirits, a sister company of Bleeding Heart Rum Company that owns Don Papa Rum. Visit santaanagin.com for more details.