Sari Estrada: Exploring Comedy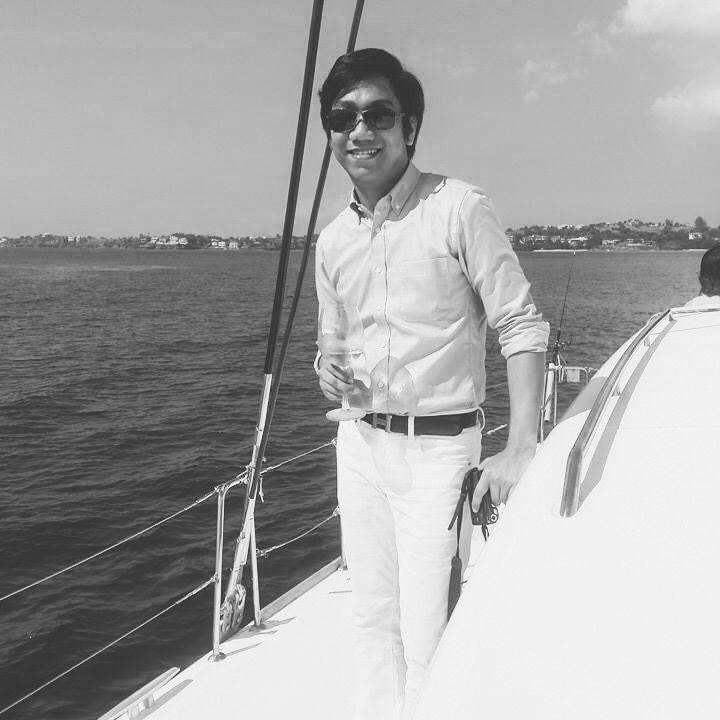 By Franz Sorilla IV
March 11, 2015
Cinemalaya-awarded short film Asan si Lolo Me? has given audiences a fresh taste of Philippine comedy. Its writer and director Sari Estrada shares how she explored comedy with death and a goat.

Sari Estrada with the production staff in a behind-the-scene photo during the filming of Asan si Lolo Me?
From a film thesis to a winning Cinemalaya entry, Asan si Lolo Me? by Filipina filmmaker Sari Estrada has indeed set a path for herself. Estrada studied at the University of the Philippines and submitted the film as a requirement for graduation. However, Estrada was eager to share the film with a larger audience, so she brought it to the 10th Cinemalaya Short Feature category. Though the film didn't bag much awards, winning the Short Feature category was enough to give Estrada a wide smile.
(Celebrate female filmmakers with Instituto Cervantes from March 7 to 28.)
Asan si Lolo Me? tells the story of a child named Bembem who does not know that his grandfather had died. His mother, Grace, brings home a goat and tells him that it is his grandfather. "I can't seem to fully wrap my head around the idea of death," Estrada said. "Making this film was somewhat like an escape from reality for me, but also an attempt to come to terms with it," she added. Estrada claimed that the film's protagonist, Grace, who was trying to explain death to her young son was a character close to her heart as she is also doing the same for herself. "I'm really into comedy so making the film humorous allowed me to both enjoy the process and handle a difficult subject more easily," she explained.

A still from the film Asan si Lolo Me?
Besides the characters being reminiscent of her own self, the film's humour was also based on Estrada's distinct punchlines and jokes. "I think that's what sets it apart from other Philippine comedy films, the fact that it is totally me. The characters were not designed to fit the personalities of the actors I cast, which is why I was very lucky to find actors who were willing to take a chance on the material," Estrada explained. The filmmaker felt surprised that a lot of people found the film funny and some viewers found it sad. "I think that's another thing that sets the film apart. It is a comedy film but not just that. The film's purpose is not solely to make people laugh," Estrada said.
(Get to know Aimee Apostol-Escasa, Filipina filmmaker of "Asin.")
As the film is lauded for its whimsical story of a goat pretending to be a grandfather, Estrada intended the film to be a modified fable. Inspired by the children's novel The Little Prince by Antoine de Saint-Exupéry, the filmmaker shared that the heart of the film is rooted with the message: "it is only with the heart one can see rightly." A story about death eventually evolved into a story of childlike wonder—believing in ideas that seem unbelievable.

Still from the film Asan si Lolo Me?
"The film's moral lesson—as it is a modified fable—is about the importance of having a sense of wonder, and this message is meant for the people who may have lost theirs. Although the film is presented in a childlike way, it's actually a fable for adults," she said.
True enough, even when it comes to the future of the comedy industry in the country, Estrada keeps an optimistic state of mind. "I don't see it as a matter of changing or improving comedy in Philippine cinema, but really more of adding something new to what's already out there. On a personal level, I made this film with the kind of humor it has because it's something I don't see and would like to see. I hope for comedy to be further explored and experimented in the local cinema."