Stamps and nerves: royal wedding news digest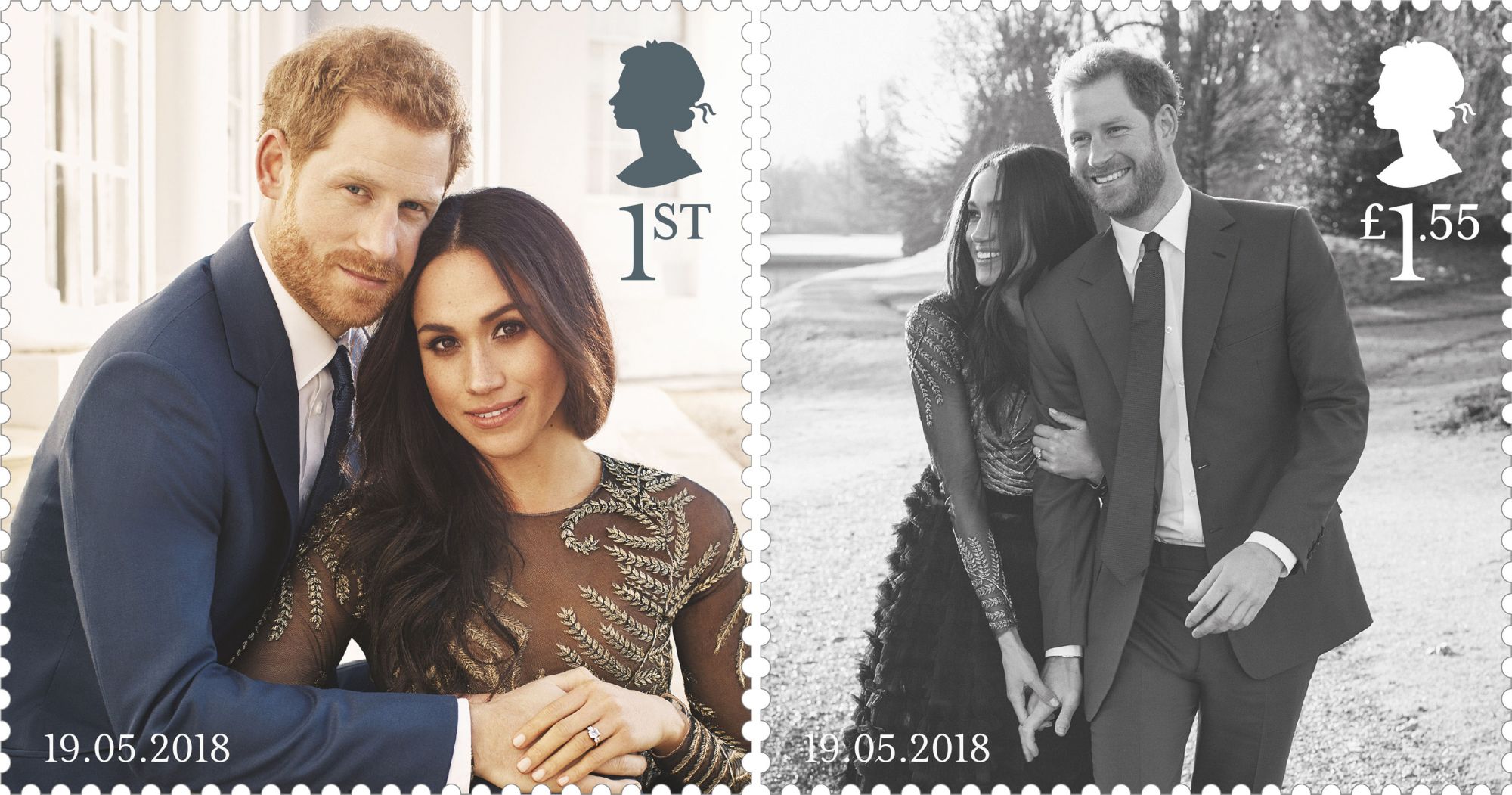 With just four days to go before the Windsor Castle wedding of Prince Harry and Meghan Markle, doubts about her father's attendance following a paparazzi scandal have thrown a spanner in the works.
Thomas Markle is too unwell and embarrassed to walk his daughter down the aisle on Saturday, according to US celebrity news site TMZ.com, after allegedly staging photos of himself for money.
That has not stopped meticulous planning for the nuptials, however.
The Royal Mail is printing celebratory stamps and a friend of Harry's has smashed a cycling record to get to the church on time.
Here is a round-up of the latest news:
Stamp of approval
The Royal Mail has produced a set of special stamps showing two engagement portraits of Harry and his bride to be.
The two pictures used are from the official engagement pictures taken by photographer Alexi Lubomirski at Frogmore House, where the couple's evening reception will be held. Lubomirski will also take the official wedding pictures.
The first class stamp shows the couple sitting together holding hands on the steps.
The £1.55 stamp is a more informal monochrome image showing Markle with her arm through Harry's as they stroll through the grounds.
"The couple approved our selection," said Philip Parker, the Royal Mail's stamp strategy supremo.
"We wanted to use the black-and-white image, which is the slightly more informal picture, because we felt it gave a nice balance to the two images."
Queen Elizabeth II then gave her formal approval, as she must do for every new stamp design.
The stamps go on sale on Saturday.
Bicycle race
One of Harry's mates has made a monumental effort to make it to the church on time: smashing the record for cycling the entire Pan-American Highway.
Dean Stott, 41, was making the journey from the tip of Argentina to Alaska when he got his invite. He had to sacrifice his rest days and press on in order to make it back to Britain for the wedding.
The ex-special force soldier completed the 14,000-mile challenge in 99 days, 12 hours and 56 minutes, slashing 17 days off the previous record, finishing on Saturday.
Night in scandal hotel
Markle and her mother Doria Ragland are spending the night before the wedding at the Cliveden House Hotel, the place where one of Britain's biggest-ever sex scandals began.
In 1961, John Profumo, then Britain's war secretary, spotted 19-year-old Christine Keeler swimming naked in an outdoor pool.
They had an affair and Profumo was forced to quit following lurid disclosures and claims that she was also fraternising with a Soviet defence attache at the height of the Cold War, triggering fears that Britain's security was being compromised.
Engagement: party
Harry and his new bride will not be going on honeymoon straight away and their first official engagement as a married couple will be a garden party at Buckingham Palace.
They will attend the bash marking his father Prince Charles's 70th Birthday Patronage Celebration on Tuesday.
"The event will celebrate the Prince of Wales' patronages and military affiliations as well as others involved in charities supported by the prince," said Clarence House, Charles's official residence.
Cadets and emergency services personnel who were first responders at the May 2017 Manchester terror attack will also attend.