Tatler Philippines Joins Nespresso In Celebrating Craftsmanship And Care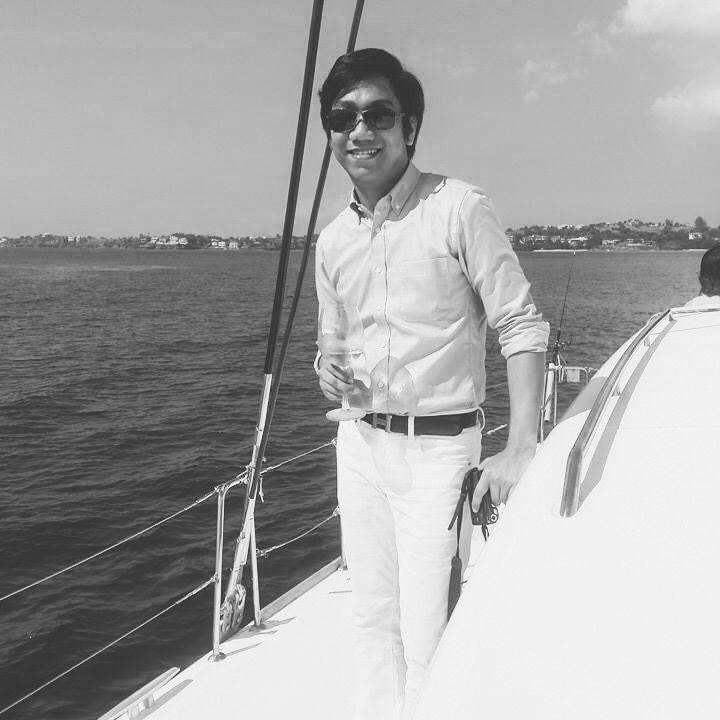 By Franz Sorilla IV
June 04, 2021
Being true to its commitment to being socially and environmentally responsible, the globally renowned coffee brand Nespresso and Tatler Philippines host a virtual gathering to talk about its recent collaboration and initiatives through the "Made with Care" campaign
Striving to provide the ultimate experience to coffee lovers all over the world, the luxury coffee brand Nespresso bounds itself on fundamental pillars: superior quality coffee, intuitive and easy-to-use machines, exclusive accessories, and personalised services for its customers. With its team composed of skilled agronomists and farmers as well as in house coffee development experts, factory teams, and coffee ambassadors, Nespresso has been delivering products of uncompromising quality.
In a special virtual get together made possible by Tatler Philippines, the internationally renowned luxury coffee brand's Philippines branch introduced La Cumplida Refinada, a limited edition coffee under the Master Origins range. Crafted from Arabica Marsellesa beans from the same farms in the mountains surrounding Matagalpa, La Cumplida Refinada gives a very different red fruit taste captured through natural fermentation with a distinctly fruity and candied aromatic profile.
"Our new campaign, 'Made with Care', is a testament of inception that Nespresso, from day one, is committed to sustainability both social and environmental. I think crafting quality coffee is both an art and a catalyst for positive change," Patrick Pesengco, managing director of Novateur Coffee Concepts, Inc., said. "With our latest limited edition, La Cumplida Refinada, new and innovative methods and processes are ensured to be socially and environmentally sustainable."
Pesengco acknowledged the presence of some of the country's foremost passionate craftsmen and creative forces at the virtual gathering. Being true to their passion and mission, that is to promote Filipino artistry and craftsmanship, the guests relate to Nespresso's brand philosophy.
Read also: A Step Towards Sustainability: Nespresso
Drawing in from the process of La Cumplida Refinada, Navarra has created pastries highlighting the fermentation and ageing process such as sourdough croissant using pamplie butter sheets, Panaderya Toyo's signature Corned Beef Pagong made with Nespresso La Cumplida Refinada coffee sugar crust, and coffee custard Napoleones made with La Cumplida Refinada coffee and icing sugar powder in a DIY kit.
"When we talk about craftsmanship and work, it's something that we want to share and improve on," Navarra said. "Enjoying the whole process, the ups and downs, and trying to be better every day—that's what pushes us because we know that from today or tomorrow something can be better. It's that constant cycle," he continued.
Distinguished personalities who graced the evening enjoyed the conversation about craftsmanship and sustainability over a cup of Nespresso La Cumplida Refinada and an experience kit prepared by Shangri-La at The Fort and Tatler Philippines. Aside from Chef Jordy Navarra's signature creations and Nespresso's souvenir items and complimentary coffee kit, everyone savoured smoked salmon with capers and sour cream bagel, pancetta and caramelised onion mini quiche, and chicken samosa with mint chutney, paired with a bottle of Brampton Rosé. They were also given complimentary copies of the latest volume of Tatler Homes Philippines which highlights Filipino artistry and craftsmanship.
The get-together was wrapped up by a special video from Nespresso that conveys stories of how the action of caring elevates and defines the award-winning coffee brand. The "Made with Care" campaign video for television and social media was premiered recently worldwide featuring its longstanding brand ambassador George Clooney and some friends of the brand.
Read also: Nespresso Talents 2021: Submission Guidelines, Deadline, And What To Know
Sustainability advocate Hindy Weber, was asked by Andersson the interesting question of where does her infectious care for the environment and for others come from. Weber answered pensively that she couldn't pinpoint a single reason other than it is innate for her. "I think all of us have this. It just so happens, depending on our circumstances and different stages we are in our lives, it's so easy to become disconnected to what is essential or what truly matters," Weber said. "I'm so glad that more and more businesses and institutions are bringing that to the fore as oppose to just making profit out of it," she added.
Pesengco, together with Tatler Philippines managing director Irene Martel Francisco, closed the evening with gratitude to those who have attended the virtual get-together. Everyone was truly inspired to continue uplifting Filipino craftsmanship through their various platforms and see to it that every craft is made with care.