Tatler Talks: Anton San Diego Interviews August 2020 Cover Stars Tim Yap and Javi Martinez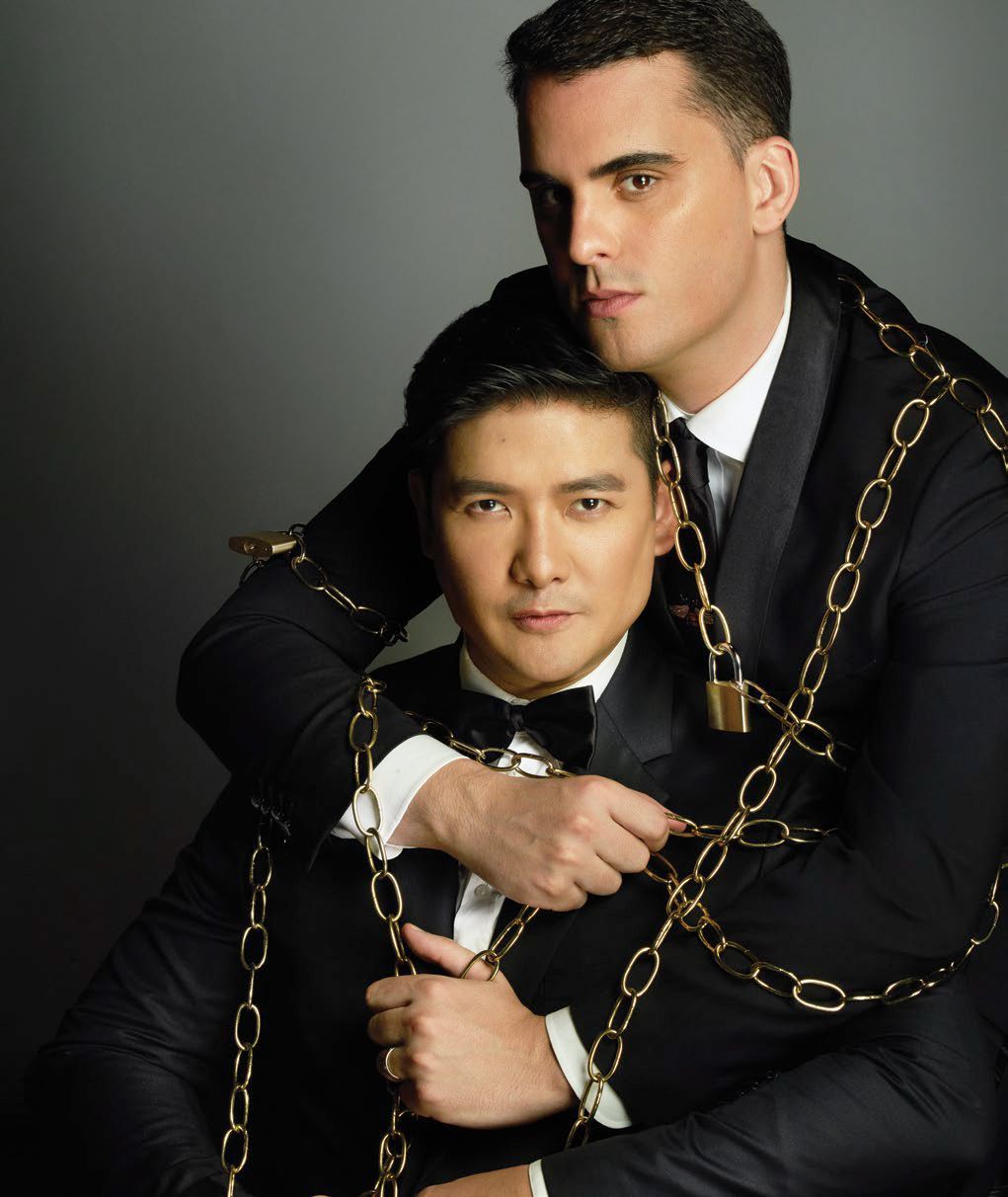 Tatler Philippines' milestone cover stars, Tim Yap and Javi Martinez, are set to join us on our fourth Tatler Talks Live, hosted by our very own Editor-in-Chief, Anton San Diego
A month shy of its 19th birthday, Tatler Philippines marks a new milestone as we unveil our first same-sex married couple cover stars, Tim Yap and Javi Martinez.
Those in the know may recognise their names to be some of society's most sought after "eventologists". A man of many hats, Tim Yap and his husband, events director, Javi Martinez, have organised some of the country's most glamorous and talked-about weddings and events. On 12 August at 8:00pm the two are set to join our Editor-in-Chief Anton San Diego to discuss society, love, family, and much more.
Though it's been a while since Pride Month, Tim and Javi continue to make every day as colourful as they can with their ebullient personalities and incredible love story. Tatler Philippines is proud to bring this narrative to the forefront of our platform. Tim and Javi will discuss the challenges they've faced as members and allies of the LGBT community, drawing inspiration and lessons from their own personal backgrounds: Tim from his Chinese background and Javi from his Madrileño childhood.
The two will also discuss the current state of affairs with regard to the events industry. As one of the most hard-hit in the COVID-19 pandemic, the two events planners have had to get creative in helping their clients and freelancers achieve success. As industry experts, they will be giving us an inside glimpse into what events will look like today, tomorrow, and a year from now.
Join our editor-in-chief Anton San Diego as he joins Tim and Javi on this very special episode of Tatler Talks this 12 August at 8:00pm. Watch our other episodes of Tatler Talks on our Facebook page and YouTube channel.