Tatler Spotlight: Derek Ramsay On His Passion For Sports And His Best Fitness Tips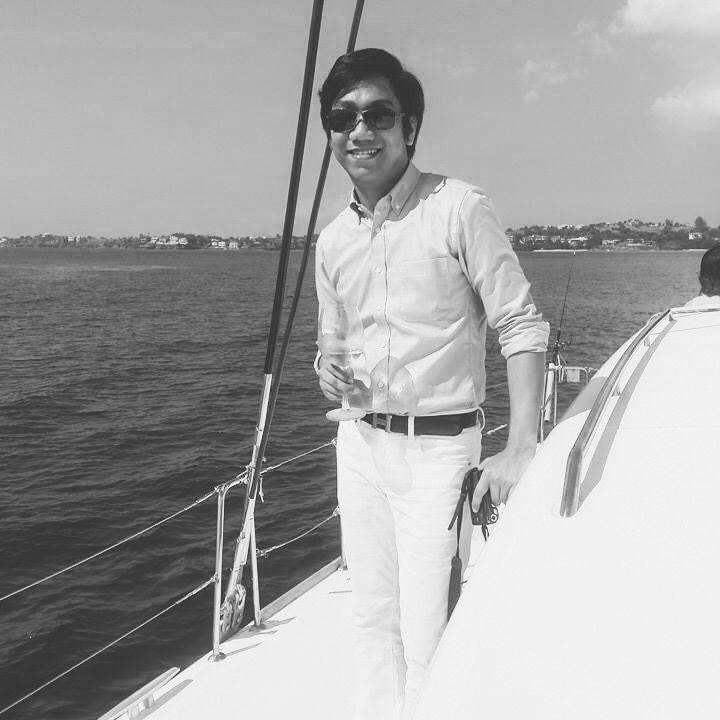 By Franz Sorilla IV
August 20, 2020
We get a chance to catch up with Derek Ramsay about his undying passion for sports and reminds us of the importance of health and wellness
Besides being a fashion model and actor, Derek Ramsay is very much into sports as it was introduced to him by his parents at a very young age. He would compete in different sporting events, like soccer, golf, basketball, and water polo, to name a few, and currently, he is a member of the Philippines' national Ultimate Frisbee team.
"Sports made a major impact [on] my life. It kept me away from drugs and gave me discipline," he said in a previous article on Tatler Philippines last January. "I wouldn't be where I am at in my career if I wasn't into sports."
Though his career in show business proves to be taxing, Derek maintains a balance between his craft and passion for an active lifestyle. "Finding the right balance is difficult, but not impossible. You just need to make sacrifices here and there to make time for work, family, and exercise."
In light of the pandemic crisis, we once again had a chance to talk with this multi-hyphenated celebrity, on sports and fitness and his recent realisations in life.
To what or to whom do you credit your passion for sports and fitness?
Ever since I was a child, I've been wired to play sports. Thanks to my parents, they got me exposed to different competitions and that's what kept me off illegal drugs. With everything that I do in life, whether it's my acting career or what, I apply all the things that I've learned from sports. I live my life every day keeping my body fit so that I can function well and properly in anything that I do.
Which sport do you like the most and why?
I guess my favourite thing is just to be able to compete. I love competition. But if you would force me to choose right now at this point in my life it has to be golf. It's definitely the hardest sport I have come across and there's no one to blame but yourself. It's just you against nature and your mind.
What are your comments and suggestions to our government and private sector about their handling of our national athletes and Olympians?
We need more funding, better programs... We need to invest in the science of different sports that we compete in and that's going to take time. There are no shortcuts. I know we scout talents from abroad, and that's great, but we need better grassroots programs for our Filipino athletes to be able to compete against the best in the world. Definitely athletes from around the world have a bigger advantage because they get proper nutrition and proper training. We can't just rely on talent and skill as these need to be honed, scientifically.
Are you involved in philanthropic efforts towards our athletes or any sports-related institutions?
I've supported quite a few athletes, just in frisbee alone actually. When I started frisbee, there were only three or four teams in the country. Now there are over a hundred teams and we are now competing all over the world.
I've also supported our fellow gymnast Carlo Yulo, who has an exceptional talent and I think he's going to have a really really bright future, especially in the Olympics. So whenever I come across talent or see athletes who are determined and passionate in what they are doing, I do what I can to help.
Now that we are still on quarantine due to the COVID-19 pandemic, what are your wellness tips or fitness routine these past months that you'd like to share?
There's no magic program. There's no magic pill to get you in shape. The key is to be consistent in whatever program that you decide to do. So find a workout routine that you enjoy that keeps you interested or focused and stick to that and you will definitely see the results.
I've been doing 10 to 15-minute workouts every day just to get the heart rate up and keep the blood flowing to maintain my body. But you know others might prefer to hit the gym but with this whole COVID-19 [situation], there are many programs and exercises that you can do at home.
I prefer bodyweight actually. You'd also want to get good cardio in and all you need is a speed rope—it burns the most calories per hour. But if you don't have any equipment, you can do burpees. HIIT programs are fantastic if you want to boost your metabolism, strength, and lose some weight gain. But again, the keyword is consistency. You have to be consistent in whatever it is that you are doing.
What have you realised lately, on health and wellness, as we face this global crisis?
I just want people to realise that by taking care of your body, you don't only feel good but [you] also take care of your mental health at the same time. During this whole quarantine, it was tough for me as well to adjust to whatever is going on in the world. I focused, I continued with my fitness programs, hit them harder, and in the process felt stronger and healthier with a better mindset to conquer this pandemic.
I suggest remaining to have a positive outlook and to keep praying. I realised maybe my priorities in life were a bit jumbled; I was too focused on my craft. You need to live a life that is balanced.