Tatlergrams: Father's Day 2021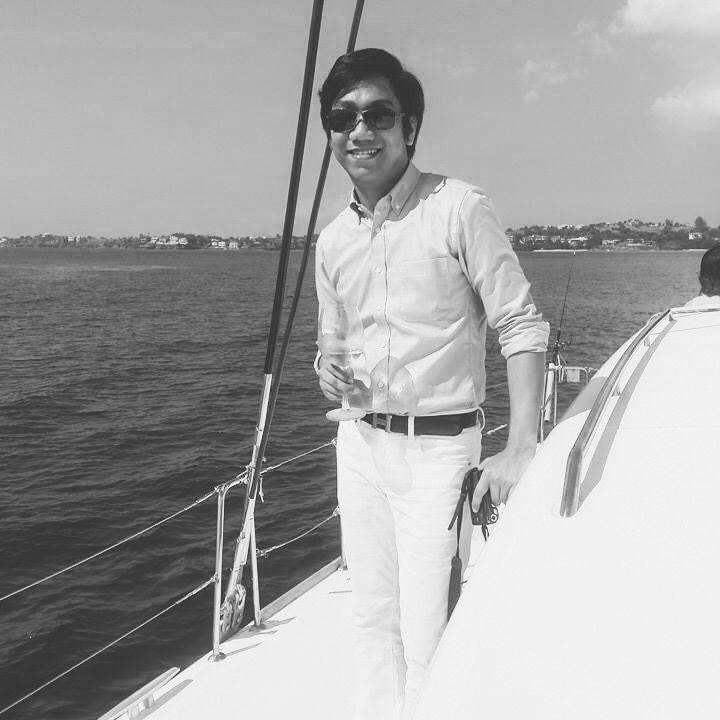 By Franz Sorilla IV
June 21, 2021
Check out our Tatler friends' heartwarming posts about their dads and husbands this Father's Day
Not only do they provide us with wonderful homes to grow up in, but our dads have also made their lives' purpose to protect us from any threat or harm. This Father's Day, we round up beautiful messages and photos from our Tatler friends for their incredible dads and loving husbands who have been with them through thick and thin and have made their families something to be proud of.
See Also: Father's Day 2021: 5 Inspiring Quotes From Famous Personalities
1/10 Alex Eduque Puyat (@alexmeduque)
2/10 Cristalle Belo-Pitt (@cristallebelo)
Before the day ends, just wanted to thank my own dad for being such a blessing in our lives! I love you, Daddy. Happy Father's Day 🥰 @atomhenares
More From Tatler: Atom Henares and Nathalie Küfper Wedding
3/10 Nikki Huang (@nikkihuang)
4/10 Anne Curtis-Smith Heussaff (@annecurtissmith)
Being a father has chipped that solid wall of yours & has allowed smiles & emotions to flow so freely - but of course that trademark gwapo frown will always remain. You are our world, Papa. Happy Father's Day @erwan 💖
P.S - Carrying her for 9 months and her coming out as your twin just goes to show much I love you! Swipe to see some twin realness 😂 - FYI last photo is Erwan's baby pic!!
More From Tatler: Anne Curtis Talks Career Highlights And New Ventures
5/10 Tim Yap (@officialtimyap)
Looking up to my papa in heaven. I know he's always watching over me, and continues to be here with me as I go through both tough and joyful times. Someone once told me my dad had stayed on to be one of my guardian angels. I believe that.

My father taught me how to expand my mind and my heart, which is why I have such a fondness for being around different kinds of people. His compassion for others has always inspired me and pushes me to be the same way.

Because of him that I have an immense love for animals, and an innate style. Really, I got it from my Papa.

Happy father's day to all the dads, single dads, fur dads and pseudo dads out there!

More From Tatler: Tim Yap And Javi Martinez On Love, Marriage, Pride, And Overcoming Challenges
6/10 Rocio Olbes-Ressano (@rocioolbes)
You don't even have to try, it comes easy for you. Happy Father's Day to the love of my life! Seeing you become the father that you are has been such a joy. The boys & I are so blessed to have you & call you ours. Happy Father's day to my Dad, who taught me the true meaning of unconditional love. Happy Father's day to you Papi in heaven, you would be so proud of your son. Today we celebrate everyone & anyone who has taken on this incredible role. Blessings! 💙#happyfathersdayeveryone @antonioressano
More From Tatler: Antonio Ressano And Rocio Olbes Wedding
7/10 Pie Alvarez (@piealvarez)
My dad will always have a special place in my heart ♥️

Happy Father's day Pa! Thanks for always being game to take selfies - maski candid 🤳🏼 😜 and make jokes maski na hindi super funny ✌🏻😂 But most of all, thank you for being the best teacher, therapist and super sa pagka strict na boss to me when I was still learning 🙏🏼♥️💯💯💯

When I am doing my best, it's because of you 👍🏻💯💯

Happy Father's Day to all cool and amazing Dads 😎 🙌🏻🙌🏻….to the strict ones too 😜🥃
More From Tatler: Pie Alvarez On Giving Birth During The COVID-19 Pandemic And GCQ
8/10 Audrey Tan-Zubiri (@audreytanzubiri)
Happy Father Day to Adriana's first love and Juanmi and Santi's lifelong superhero! I love how you consciously put in the hours and work, spending quality AND quantity time with our children, present for every life milestone but also the quiet daily moments when they learn from your faith, words and actions. Thank you for always giving us the very best of yourself. We love you @migzzubiri and our family couldn't be luckier to be able to celebrate a father like you, this day and everyday ❤️
More From Tatler: From Controversy To Redemption: Senator Miguel Zubiri Speaks Out
9/10 Solenn Heussaff-Bolzico (@solenn)
10/10 Sara Black (@seethelight.bethelight)
When the 3D ultrasounds were coming in at the latter part of the pregnancy, I was convinced Feliz was going to look like me. (Swipe left to see the survey we sent out to family and friends - me, rightmost side. I got the winning vote 😆) Delusions of mini-me, boy was I wrong! Fine, I concede😂 Truth be told, Feliz is every bit daddy's girl, she definitely looks like him (swipe to the end), has his happy temperament, stares at him in complete awe when he sings to her, waits for him to come home after work to babble to him about her day (she is more on the quiet side with me...or maybe that's because I'm constantly trying to put her to sleep or trying to meditate on the fly lol) When I watch them together, my heart is full ❤🙏 What a joy to witness that etheric connection between father and child 🥰
•
Happy Father's Day to all of the men who hold the space in our families so that Love, Light and Laughter reign true 💛👑
More From Tatler: Sustainable Beauty with Sara Black