Top Philippine Designers Talk About Adaptability And What's In Store For the Fashion Industry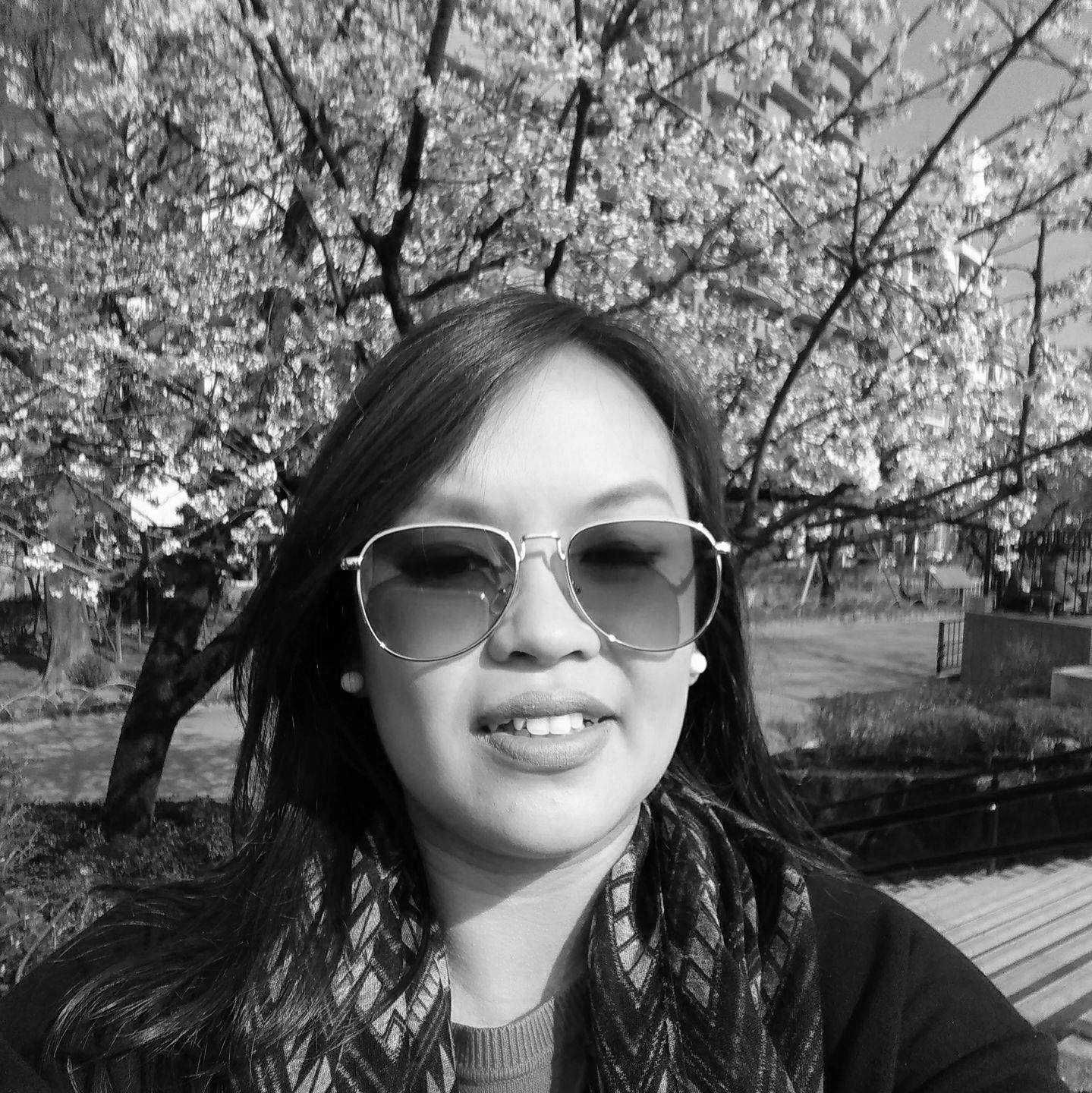 By Maritess Garcia Reyes
November 11, 2020
In a forum moderated by Tatler Philippines Editor-in-Chief Anton San Diego, five Filipino fashion designers talk about their industry greatly affected by the pandemic.
The Covid-19 pandemic has turned the world upside down, shaking almost all industries to their core and forcing many businesses to downsize or worst, fold up. The global fashion industry is no exception and the Philippine fashion scene is feeling the impact, too. More than seven months after the entire Luzon has been placed on the enhanced community quarantine (ECQ), Tatler catches up with Manila-based designers Patty Ang, Mark Bumgarner, Rajo Laurel, Dennis Lustico and Vania Romoff to see how they are keeping their businesses afloat and the industry alive. Enjoy this interesting exchange moderated by Tatler Philippines editor-in-chief Anton San Diego.
ANTON SAN DIEGO How has the Covid-19 pandemic affected the fashion industry?
PATTY ANG I would say quite bad. But then again, it is a matter of how you cope and pivot with the situation. You must listen to what people want and what people need now.
VANIA ROMOFF The fashion industry is one of those really affected by the pandemic. Fashion, for most or in general, is not considered an "essential" these days, especially occasion wear, which I make. As what Patty said, it's all about trying to pivot, which is why most of us are doing outerwear, masks and other things people can relate to but still associated with our craft. None of us can tell how long this is going to last. So, for me it is about survival and being able to support my employees and keep the business afloat.
DENNIS LUSTICO It was shocking especially in the first two months. It was only after two months and a half when my staff and I slowly got back on our feet, but still doing a very small percentage of what we did before.
MARK BUMGARNER It is all about figuring out how to adapt to what the market needs as fast as you can. The Armor Project (a way to support the fashion industry while showing resilience and adapting to the New Normal), which I launched in May seems like a good direction at that moment. I am just taking it day by day. The goal is to keep all my staff as much as possible.
RAJO LAUREL Often I feel like we are in a roller coaster ride—some days are good; some, not so. Basically, we're trying to get our bearings and figuring out what to do next. It's not easy. I miss the time-pounding work, my clients, the buzz and hum of my workforce. We're still busy because we are doing protective outerwear, uniforms and masks, but it's not the same. We must push and do our best given the situation. This is our war, and like in past wars, creativity rises. As creatives, we must find that voice to rise above this darkness and create the most beautiful things.
ASD So, have you stopped doing your kind of fashion for now?
MB Of course not. Most of my clients are international so there are some countries that still need ballgowns. There are many, even locally, who are hopeful that they will get married or have a civil wedding in the next few months. We won't survive on just making PPEs.
VR There are no clients coming in because there are no events. But as Mark said, a lot of brides are still hopeful, and many rescheduled their weddings for next year. We've noticed, too, that brides-to-be are asking us to make their gowns simpler. A lot of them are saying they can't get married in a church or have a big reception, but they still want to look good. We still have brides hoping to get married and have the wedding of their dreams at the end of year.
RL Our clients are tired of wearing the dusters (sundresses) and garter shorts at home and these are women who are used to certain luxuries. As creative individuals, we have to know how to make our clients feel better not just from the way they look but from the way they feel. Essentially that's part of our service. It is part of our job to make them dream a little, feel a little, love a little.
ASD What changes did you do in the beginning of the pandemic and what are the continuing changes that are happening in your business?
VR We're just producing more ready-to-wear for the next collection even if we haven't even sold half of the pieces. We are creating more and just finding more avenues to sell them. Retail is a lot slower, so we were forced to push our online presence. Our clients love to feel and touch the clothes; they have (good) relationships with our staff and they really like to fit the pieces. That's why we were surprised, and grateful, that they are opening themselves to the idea of buying our clothes online. At this point, online is the way to go.
RL It's really about assessment and re-evaluation of protocols and our procedures. What we were doing before we cannot do now. The first thing that we did was to fix our workrooms so that there's a little bit more of social distancing. Then, we had to go through the rudiments of sanitising our workshop, just making sure that everybody feels safe. Of course, as everyone agrees, online is the way to go so imagine non-millennials like us trying to navigate that highway. Personally, I don't shop on the internet—I still like to touch, to smell, to feel. Now, we must figure it out so we could guide our (not tech-savvy) clients. You got to do what you got to do, and you just enjoy the process.
DL Another experience with e-commerce is that some of my clients had asked us to do the ordering for them online because they don't know how. So, it's still personal service.
PA We were already present online before this happened so we're one step ahead in that aspect.
ASD Have your designs evolved during the pandemic? How has the pandemic affected your creative process or the way you're making clothes now?
MB For me, nothing has changed. But what I learnt now is not to do anything in excess. You really must calculate everything.
RL I believe I have become a little bit more mindful. In the last two and a half decades, I was like a machine that keeps on going because I needed to meet a deadline. Now that the clients are few and far between, I was able to take it slow. I can now enjoy doing things I used to do before, like creating toiles or patterns from scratch. This is one thing that changed for me, and probably one thing that I'd continue doing.
ASD Besides going online, how have you kept your businesses afloat?
DL By doing the few orders that we have right now. We also do uniforms.
RL Since we were one of the first to create PPEs, we were able to seal contracts from doctors. These are survival, not just creative exercises. We have contracts with Doctors Without Borders (an independent, global movement providing medical aid where it's needed most) and with the Malaysian government to do surgical gowns in a very small capacity in the sense that the price range is really low; but we accepted the job so that our employees would have work. Before we were doing evening gowns, now we are creating surgical gowns.
ASD Has the pandemic broken down competition? How are you helping each other out?
VR We designers were reaching out for each other. It was also eye-opening because we were able to discuss things that we would normally not talk about, like "How are you paying the salaries of your staff?" or "How much orders do you get now?". The Filipino fashion industry is a small community. There's just no point competing now. I feel everyone is just holding each other's hands.
PA There was a time when my production was full, so we referred our clients to other designers. We wanted to help the most we can.
MB It's not the time to be greedy and accept what you can't deliver.
RL This generation of designers is not as catty as before. (Everyone laughs.)
DL Personally I don't think there are walls ... In order to support the fashion community, I am part of The New Mood as creative director. It is an online shopping for ready-to-wear that aims to help local designers keep their operations going.
VR There's also the Philippine Fashion Coalition, a movement of designers helping other designers out.
ASD What's your advice for young designers now?
DL They must keep practicing, experimenting. Continue until such time that we go back close to the normal. They should be thankful for this experience and learn from it.
RL My advice is to keep it small and run your operations like a tight ship. Kailangan talaga magtipid (One must be prudent). Find ways to survive, cut corners and be smart about it. Using this period is important because it will train the young designers to think hard before moving, to exercise caution.
ASD Are you sourcing materials more locally now?
RL Our supply chains are compromised. Before, we had all these opportunities to order abroad, now it's almost impossible. For me, we are sourcing internally, looking at the inventory. For the past months we've been cleaning our bodega (warehouse).
VR We are trying to be sustainable. As much as possible, we source locally.
ASD How do you foresee the future for your business? Any recovery plans?
PA I hope things would still get back to normal. There's still a group a people who want to feel good about themselves, who are very passionate about fashion, who like to dress up. We must survive this process slowly. As long as I get out of this with my whole team, I'm more than happy about it.
VR I am being very optimistic. The "ber" months is our busiest time. I'm looking at that as a possibility for people to open themselves to dressing up more. That inspires me to continue making things that are beautiful. Just making sure that at the end of the day my staff has something to work on and the business survives. Even if we don't earn as much as how we used to anymore that's okay, because I know at the end of the day, things will eventually turn around.
DL Everything will depend on what's happening. I respond to the situation. I want to keep the flame alive in the shop. I want them to have the same energy as much as possible. My immediate concern is to keep my staff as long as I can so when things get back to normal, we will all be ready. We need to learn how to live with it.
MB I take everything day by day. I still follow my calendar.
RL I am taking this opportunity to really learn about how I can move forward by eradicating bad habits and by identifying things that we used to do in our practice; to be mindful about how we utilise material and be more careful about wastage; to be more proactive in terms of how we deal with our employees. We also need to erase the stigma of fear. This is something that we can overcome. We need to educate ourselves and the people around us how to battle this pandemic, to remain calm and to not be afraid.
Producer Nikki Martel
Producer Dorynna Untivero