Thoroughly Modern Millies
Close Up
February 16, 2017 | BY Chloe Street
Anticipating a night of glamour, haute couture, and youthful experience Chloe Street heads to Paris for le Bal des Débutantes
Perched on the lavish marble staircase in the lobby of the Peninsula Paris, Dinh Thi Nam Phuong is a vision in a voluminous fuchsia couture creation. Petite, pretty, and dripping in diamonds, Vietnam's representative at le Bal de Débutantes looks every bit the aristocratic beauty.
And yet just hours before donning her beautiful Alexis Mabille gown, the 22-year-old Oxford graduate (politics, philosophy, and economics) was interviewed for a job via Skype by a major London management consultancy. During the interview she discussed the Nam Phuong Foundation, the charity she established while at university to help poor Vietnamese children get an education. "I think it's interesting to do the unexpected in life," she tells me later. "You should never try to box people into categories because you will often be really surprised."
Nam Phuong is not the only debutante to have surprised me during the four days I have spent with this year's cohort as they prepare for their big night. For many, the word debutante is redolent of an age when young women were introduced to a genteel high-society marriage market rather than independent adult life. But those destined to be introduced to society tonight at le Bal, as it's known, are firm evidence that such connotations are outmoded.
Take ambitious New Yorker Amelia Ash Rudick, for instance. The Columbia psychology student plans a career in finance once she graduates. "I worked at Morgan Stanley last summer and loved it, so I'm hoping to go back once I graduate," she explains as she ponders which custom-made Louboutins to pair with her shimmering Naeem Khan gown. Her film producer/director mother, who produced the 2014 documentary Iris about 95-year-old fashion icon Iris Apfel, will also be wearing a creation by Khan, a good friend.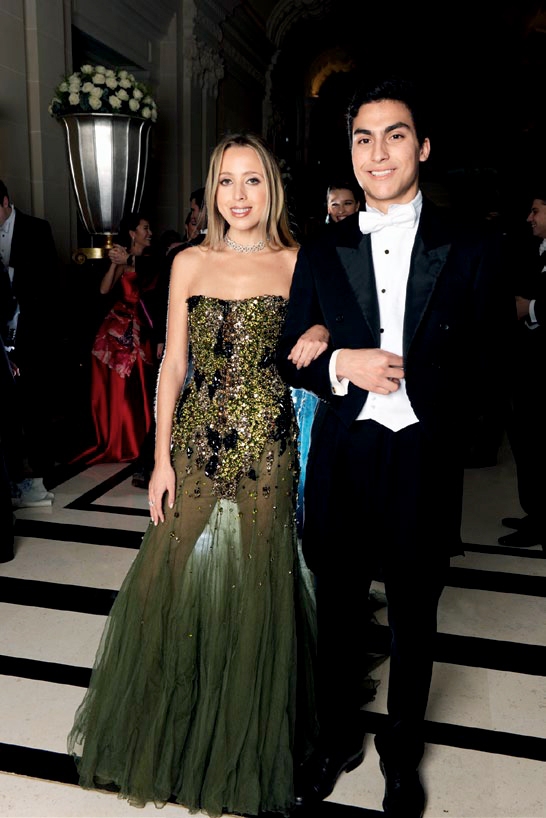 For Tess Kemper, granddaughter of the late Las Vegas casino and movie mogul Kirk Kerkorian, le Bal is an opportunity to grow her network. "I have such high hopes and dreams for myself and the ball is a launch point," says the Cornell University student, who runs skincare company Doll Face in her spare time. "I'm excited to develop connections with girls who have the same values and the same sort of life as me but who come from all over the world. I think, ultimately, the event embodies very ambitious women."
Maïa Twombly, granddaughter of the late American artist Cy Twombly, is nervous about having to wear a princess dress—"normally I'm in Converse and jeans"—and somewhat daunted by the prospect of dancing with her cavalier, a complete stranger. Yet her face lights up when it comes to the subject of the other debs. "You're sharing a moment that you're going to remember all your life with someone that you just met. It's extraordinary," says Maia, who has flown in from Rome, where she lives when not at boarding school in Switzerland.
Two of this year's debs are from Mainland China. Nanjing native Donna Yuan is the daughter of Sanpower chairman Yuan Yafei and in her first year at Wellesley College in Massachusetts. She has chosen to wear a gown by Chinese couturier Guo Pei. "Promoting Chinese designers was definitely something I wanted to come from my presence at this ball," she says. Her compatriot, 17-year-old Yu Hang, was invited to le Bal on the strength of her dancing. From Jilin, the young ballerina has won several major Chinese and international competitions in the past year, including the Adveq scholarship at the 44th Prix de Lausanne. "In China, le Bal is very famous," she says. "I had always thought it was only for girls from aristocratic families, so I feel very honoured to have been invited."
The ball is not so famous in Vietnam, but that's likely to change. Nam Phuong's father owns the country's largest media conglomerate, the Dat Viet Vac Group, and it's broadcasting the event preparations live online in Vietnam for the first time. "The ball's not very well known in Vietnam, so we are trying to bring it closer to the Asian audience," says Nam Phuong.
Also from Asia is Monica Concepcion, the bubbly daughter of Philippine industrialists. She volunteers with a foundation for street children in Manila alongside her university studies. Each time the official media lower their lenses, a flurry of sparkly pink iPhones appear for number swapping, selfies, and Snapchats.
"I'm Instagramming to make my friends and family back home part of the experience," says Monica. "I think we have a responsibility to make the ball known around the world. We have to make it relevant for current times." Inspired by the British debutante balls of the 18th and 19th centuries in which young aristocratic women were presented to the monarch and high society, and by a Paris version that ran from the 1950s to the early 1970s, PR guru Ophélie Renouard founded le Bal in 1992 and has organised it every year since. The debutantes are hand-picked by Renouard for their beauty, breeding, and talent. Each is dressed by a different haute couture designer for the event and bedecked in bespoke jewellery from Payal New York. And each is accompanied to Le Bal by a gallant cavalier also hand-picked by Renouard. The event is traditionally held at Hôtel de Crillon, but it has taken up residence at the Peninsula Paris, just a few minutes from the Arc de Triomphe, while the Crillon undergoes a major renovation.
The ball raises funds for two charities—the New York-based Seleni Institute, which supports the reproductive and mental health of teen mothers, and Enfants d'Asie, which promotes education for girls in Southeast Asia. Enfants d'Asie board member Lindsey Nefesh-Clarke tells me several of the debs have already volunteered with the charity. "It's so inspiring," she says, "to see how an event like le Bal can bring together these amazing accomplished young women who are keen to make a difference in the world."
For Portugal's Daniela Figo, the daughter of Portuguese footballer Luis Figo and Swedish model Helen Svedin, the charity element of le Bal is a big draw. "It's great knowing that while we are having fun, we are helping other young girls get a good education." Daniela, who plans to study biomedicine and become a surgeon, is having her make-up done next to Jayati Modi, a member of a prominent family from Rajasthan, India.
"Initially I only knew the ball at face value, for the glamour and glitz," fizzes Jayati, "but when I did my research, I realised it is so much more than that. You meet incredible girls. These are not just spoiled brats who have no ambition or drive. These are all young women of substance who want to do things with their life or have achieved a lot already." Jayati, who is in her final year of university in Boston and has already starred as the lead in a Bollywood version of the 2004 movie Mean Girls, plans to launch a social enterprise targeting female empowerment and poverty in India once she graduates.
Pixie-like Angélique de Limburg Stirum, a Belgian countess whose paternal grandmother was Hélène d'Orléans of the deposed French royal family, speaks four languages and is a model and photographer. She celebrates the prevalence of smartphones among the debs: "Unlike debutantes of 10 years ago, who maybe had just one or two pictures in a magazine to remember the event by, we are able to take home hundreds on our iPhones."
So in this age of digital sharing and connectedness, what role does a society event like the ball play?
"Nowadays we don't need to make a debut in society as such. It's more about a debut in media and in haute couture," says Olympia Taittinger, the delicate, doe-eyed scion of the Champagne family, who was personally selected by Karl Lagerfeld to be the deb dressed by Chanel. Radiant in a baby pink sequinned two-piece, Olympia—a definite favourite with the cameras—had just returned from opening a medical dispensary in a remote village in Nepal when she received Renouard's invitation to the ball. Her grandmother, mother, and aunt all made their debuts in their youths, the latter two at le Bal, and her father even proposed to her mother on the night of their ball.
After a decadent four-course dinner during which the 17 girls are presented, one by one, on the arms of their cavaliers to a room full of flashing cameras and cooing parents, the party migrates to the dancefloor of the Peninsula's Etoile Ballroom, where the fathers lead the debs in their first waltz. One of the two bona fide princesses, Emilia von Auersperg-Breunner of Austria, glides about the room with her father while her mother, Elisabeth Flick, a scion of one of Germany's richest industrial dynasties, looks on adoringly. The other, Zita de Bourbon-Parme, giggles in the corner with fellow Parisian Hermine Royant, who is resplendent in a glittering gold empire gown by Elie Saab—a sartorial savoir faire perhaps unsurprising from the daughter of Vogue Paris's chief of publicity.
Will romances blossom this year? It's hard to say. But as the music shifts gear and the debutantes and their cavaliers melt into a kaleidoscopic sea of spinning gowns amid the lush florals and glittering chandeliers, the magic in the air is palpable. These may be high-powered, socially engaged, and well-connected young women, but just for tonight the real world is on pause. Le Bal, as Angélique so perfectly puts it, "is a celebration of life. Girls just having a really good time."
Photography by Tim Griffiths
Trending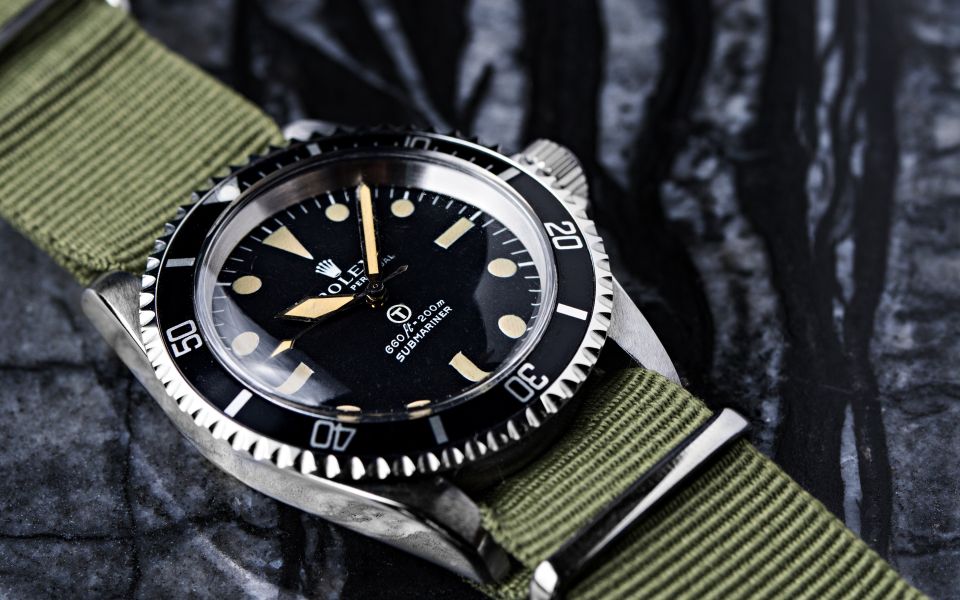 Vintage Grail: An Authority On Fine Watches
February 20, 2018 | BY Isabel Martel Francisco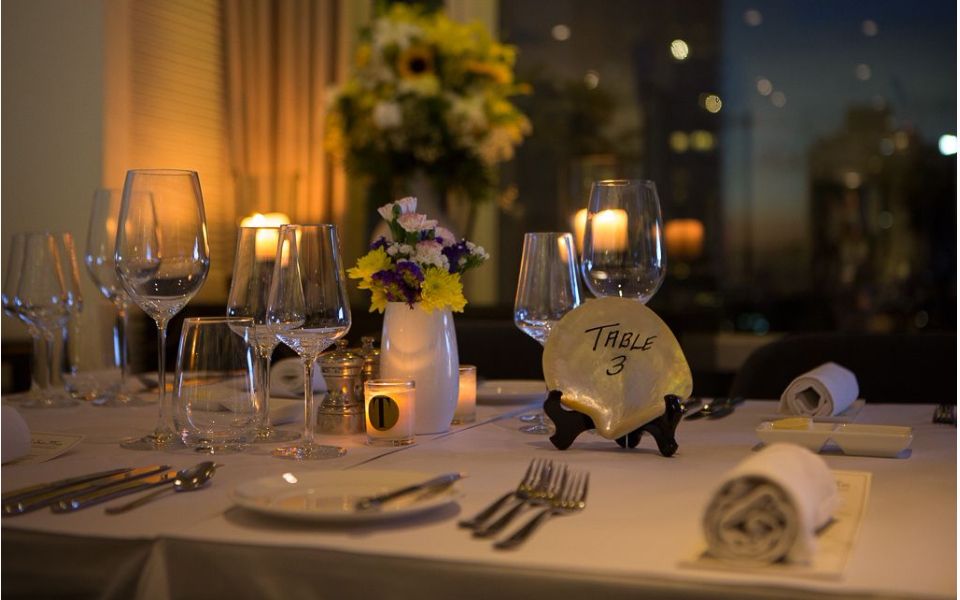 Manille-Sur-Mer: Dining For A Cause
February 20, 2018 | BY Shauna Popple Williams
photo_library
Tomatito Turns One
February 15, 2018 | BY Shauna Popple Williams
photo_library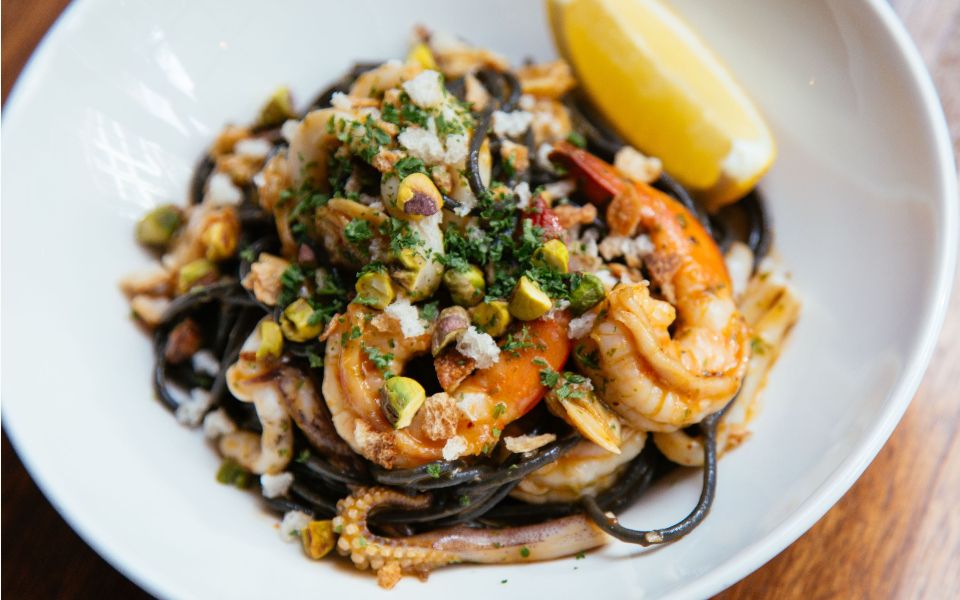 Top 20 Best Restaurants 2018
February 6, 2018 | BY Philippine Tatler
photo_library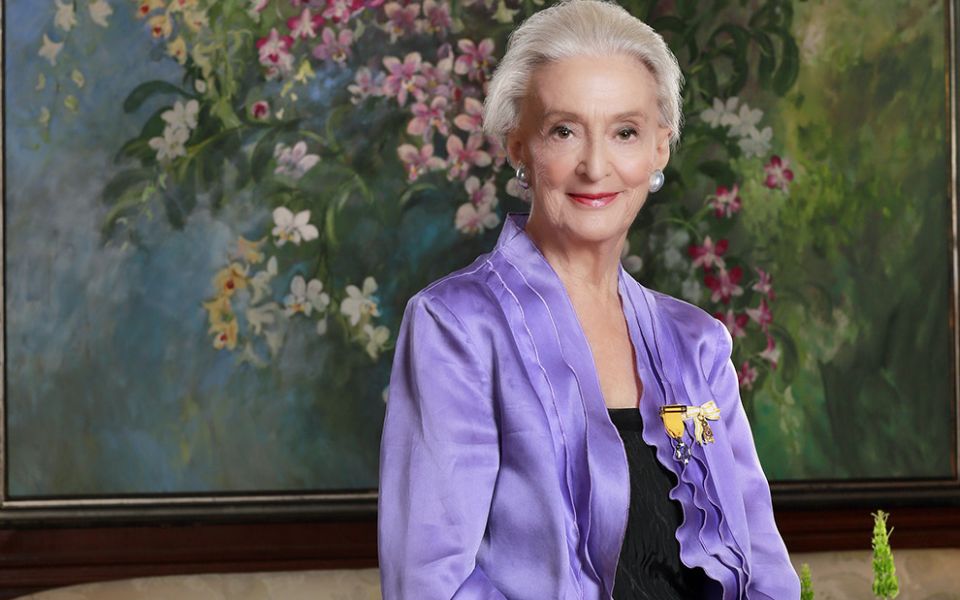 Betsy Westendorp Launches A Two-Volume Coffee-Table Book
February 6, 2018 | BY Philippine Tatler
Know Your Feng Shui Prospects For 2018
February 5, 2018 | BY Philippine Tatler