Tatler Cover Story: Mark Nicdao Talks About Photography, Industry Challenges, And His Career Highlights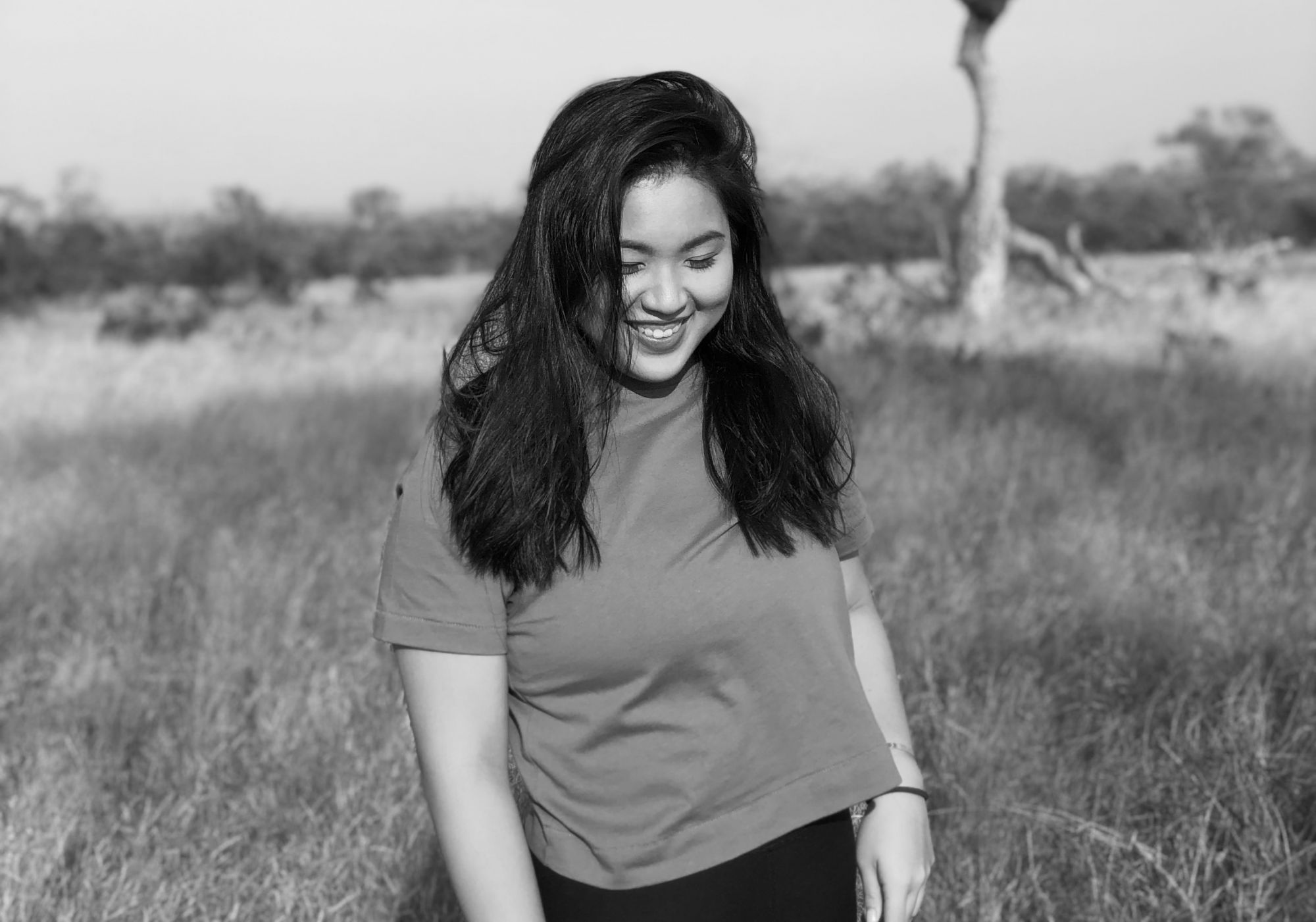 By Isabel Martel Francisco
September 09, 2020
He is undoubtedly the foremost photographer in the country and is likewise credited for revolutionising the industry. Get to know Mark Nicdao, the man behind the lens.
It is ironic that Mark Nicdao originally had no interest in photography. Nor did a career in this field figure out in his plans. But fate, sometimes, has an impish way of disrupting life. In 2003, a dear friend offered Nicdao an internship as a production assistant with photographer Francis Abraham, who would later become his mentor. "I said yeah sure, I'll do whatever. I needed the money. I had zero knowledge about photography" Nicdao shares matter-of-factly.
He had been apprenticing with Abraham for eight months when fate, again intervened. Nicdao had been booked to shoot then celebrity, now representative of the fourth district of Leyte, Lucy Torres. Although confessing that he was "not technically good yet at that time" and that he was "always unsure", Nicdao, who was 24 then, took a leap of faith. Not only did his decision pay off, the experience turned out to be, in his words, "amazing". Going back to that first-ever solo shoot, he remembers, "I asked her to dance, to jump. I directed her." Afterwards, Torres asked Nicdao for his number, saying she may ask for him again. True to her word, she rang him up for a future campaign, and the rest is history.
Nicdao's story is proof enough that if you cannot find your passions, your passions will find you. "Photography did not mean anything to me. I did not understand it. I just did it. Now, it's my everything. I never asked for this. It was just a job, but I learnt so much over the years," Nicdao says with sincerity. As his fascination for the art's creativity, technicality and purpose developed, his love for photography became absolute. Today, Nicdao can explain every technical decision, talk through his vision and share his purpose with visible confidence and excitement.
Read More: Chinese Photographer, Luo Yang Explores Gender And Authenticity Through Her Medium
There was a time when Nicdao straddled between two realities of drastic disparity. "I was living in a small apartment in Las Piñas with 14 other people. Whenever I went to shoots, I was totally transported to another world. Photographing society people and fashion was nothing I had experienced or was accustomed to. I would look at these beautiful people and work in these stunning locations, but at the end of the day, I would go home to life so far removed. It was crazy," Nicdao shares candidly and genuinely, admitting that it was so life-changing.
Photography did not interest Nicdao in the beginning because in those early years, the medium was film, which, he says, "did not spark joy in me". With the advent of digital photography, he looked at the field in another light. But he was conflicted. "My initial interest in digital made me feel like I was not a real photographer. I felt fake," he describes. So, he faced and overcame his own reservations by letting go and taking risks.
Surviving a cutthroat industry for almost two decades now is no mean feat. Many photographers burn out, fall out of favour, or are simply forgotten within their first five years. Nicdao, however, managed to not only stay in the game but get ahead of the pack. He credits this to knowing what his strengths are and what he can deliver. "Determine what clicks; find out what makes you enticing. Why would people want to be photographed by you and not the other guy? Why are you special?" he explains.
His regular clients also know what they want from Nicdao, and demand what he brings to the table. They have fallen in love with the ease of working on a project with the sought-after photographer. "It's a privilege to be someone's preference," Nicdao humbly acknowledges. "I am lucky that people think of me like that."
Humility is necessary to develop trust, which is required by the intimate relationship between photographer and subject. Nicdao spends a great deal of time analysing those in front of his camera, which can be invasive as he scrutinises them for their beauty and their flaws. And pretty soon, a unique bond is formed.
One reason he has retained great working relationships, and a loyal clientele is because he genuinely wants an excellent shoot. His motivations are not monetarily driven. "When I am at a shoot, I may not always look pleasant, but it's because my mind is so focused. Everything else around me at that time is a blur," he says. Not one to compromise quality, Nicdao is extremely specific, but he will not force his vision. "It's not my way or nothing. Collaboration is a must," he declares. "I always remember that I am directing the ship and have to be in control even if things get stormy. My eye will be the strainer for all ideas being thrown around, up until post-editing. I even ask editors to change fonts and am annoying like that. It is just because I care. I don't get mad when things do not go my way, and I don't carry bad blood either."
The humility of the seasoned Nicdao was not present at all in his younger self. He admits that in his youth, fame made him big-headed. "When I was 34, I was so into myself and full of it. I thought I was the best. Now it makes me laugh! That kind of mindset is totally selfish and unnecessary," he says. At the time Nicdao thought he needed those attitudes to be a 'big-shot', sharing that he thinks he had to go through that period of his life experience to become who he is today. "All my failures and successes led me to this place in life," he states.
Nicdao is intensely intertwined with his work, to the point that he cannot outsource his editing anymore. He found the back-and-forth to be even more taxing. "It's hard to keep explaining myself to another editor. Let us be honest, there's good taste and bad taste," he says. He gets emotional about his editing, saying that film photographers consider their darkroom process as a religious act. "The darkroom that I found was Photoshop. It opened creative avenues for me. What I cannot do in reality, I do in Photoshop," he detailed, adding that there's no way to achieve the perfect shot on set, within eight hours.
Read more: 6 Filipino Photographers Share Experiences And Realisations While In Quarantine
The photographer has developed into a multimedia artist who loves working with his hands. Nicdao indulges in tactile experiences with his creations. He uses his fingers to draw on his photographs, to digitally manipulate and add graphics. "I find it so important as a process, to physically connect with my photographs like that. It's therapeutic," he divulges.
At this point, photography becomes not just an art but an escape that takes him away from the outside world, and from his personal battles. This deeper role of his field hooked him for life, even more. Watching him in action is mesmerising. His passion to achieve that perfect shot comes forth fiercely through his buoyant energy, focus and expertise.
So many ideas spin actively and simultaneously in Nicdao's head; he gets lost in his thoughts quite easily. However, when he distils his vision and sets a goal, he is quite unstoppable. "I like to think about the mood. I am big on the mood. When I'm photographing someone I think, what do you want to feel? I want to capture attitude and emotion. I want to create something about you from what I hear and see—from what I know of you."
Despite his immense success in the industry, being credited by many as a disruptor who was able to push artistic boundaries forward, for the better, Nicdao remains his biggest and most brutal critic.
With all the highs and lows he has gone through, the future is something to ponder about. "I'd like my legacy to be some sort of movement or a collective mindset. I want people to understand what I'm trying to say, or see my vision for creation," he says. "Other artists and audiences must understand that everything in art has a reason. Artists must know that their decisions should be made with purpose—every edit and instruction." His ultimate hope: "I just want people to contribute something good to society in a unique and positive way."
Read more: The State Of The Philippine Art Scene During The Covid-19 Pandemic