Anne Curtis And Solenn Heussaff Talk About Motherhood, 'Tili Dahli', And More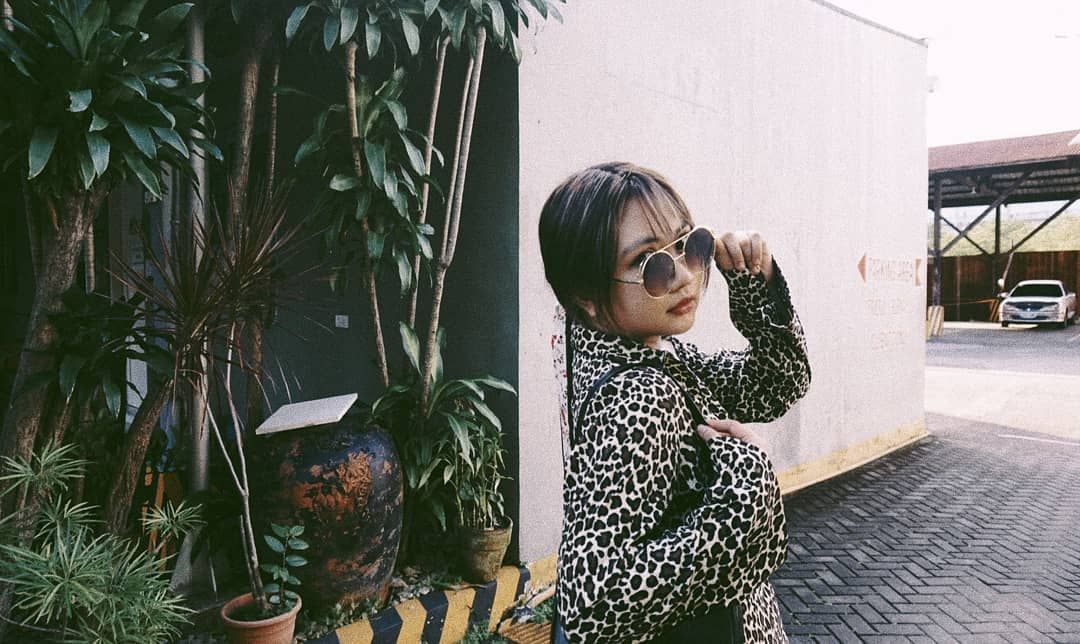 By Jove Moya
August 03, 2021
Anne Curtis and Solenn Heussaff ventured into a business that is very close to their hearts. In this article, they talk about their daughters Dahlia and Thylane, and how their new baby brand Tili Dahli seeks to help other mothers.
Motherhood is arguably the toughest yet most rewarding experience that a woman can have throughout her lifetime. Luckily, this momentous experience is something that sisters-in-law Anne Curtis and Solenn Heussaff are going through at the same time.
Anne and Solenn, who are both fairly new to parenthood, launched Tili Dahli, a baby wear brand that seeks to provide nothing but the best clothes for toddlers. Their brand new fashion line embraces sustainability as it uses environment-friendly materials that are safe for babies with delicate skin.
In an intimate dialogue with Tatler, two empowered mothers share how this brand came to be.
Conception
Anne and Solenn are some of the most sought after names in the country. They have graced the pages and covers of many magazines, attended countless events, and performed in front of large audiences. These ladies channelled their personal tastes in fashion and their own unique creative energies into Tili Dahli so their children could wear something meaningful, stylish, and comfortable.
"I think [the brand came to be] was when our little ones [Dahlia and Thylane] were about two to four months. Solenn and I would always ask each other about our favourite pieces of clothing, discuss the styles and materials," Anne shared with Tatler. "We realised how limited options were with local baby brands, so we thought 'hey, why don't we give it a try,'" she explained.
Concurring, Solenn said: "I have bought one too many outfits for her but felt certain pieces were limited in the Philippines. I thought it was a good idea to think about actually pursuing this long time dream of mine. I did not know where to start though because startups aren't easy and require a lot of work." Thankfully Anne's good friend and partner at Our Recess, Roxanne Farillas, an accomplished woman in the field of fashion, was keen on joining the Tili Dahli team.
Much like Anne, Solenn meticulously picks cute outfits that also provide utmost comfort to her daughter Thylane, so the creation of this brand was almost meant to be. "I have always wanted to have a baby brand before I wanted children. Seeing Thylane for the first time made me feel a love I have never experienced before. I am more passionate and motivated to be better and do bigger things," Solenn revealed.
Read more: Solenn Heussaff Talked About Her Solo Exhibit "Kundiman" At A Virtual Preview
DESIGN
The sisters-in-law are hands-on when it comes to choosing fabrics and designs for Tili Dahli, taking the process personally. According to Anne, fashion is something that they both enjoy. "Choosing fabrics is something we both love to do, and now, more so, being a mother, we realise and understand the needs and wants of parents when it comes to dressing up their children. We are still, of course, a work in progress but we are enjoying every minute of this journey," she added.
Solenn loved figuring out how to incorporate the unique and growing personalities that Dahlia and Thylane into their collection. "We both chose the fabrics, the colours, and design them too. It is a lot of fun because Anne and I are very different and so are our daughters."
PURPOSE
Solenn envisions Tili Dahli to be a brand that fits the developing personalities of every baby. "We want the brand to be something every baby can wear no matter their personality is. We are about comfortable clothes they can run freely in, and discover the world at their own pace. We wanted our clothes to be soft to touch and breathable for the skin - as we know their skin is extra sensitive. We also want the brand to grow with our children, and hoping to slowly expand to toddler clothes, kids clothing and one day... teen clothing!"
More from Tatler: Anne Curtis Talks Career Highlights and New Ventures
On top of creating premium outfits for children, Tili Dahli seeks to empower mothers who are still in the process of getting to know their newborns. The brand is founded by women who understand the intricacy of child care and want to help other mum's in the country feel more at ease too.
"Working with Solenn is honestly been the best. It's been such a breeze and when it comes to creativity and vision we really see eye to eye which makes it so much more fun effortless," Anne shared. "Tili Dahli is also a small team of women at the moment which has made the whole process of bringing Tili Dahli to life so wonderful as we all share the same vision of making thoughtful essentials for little ones."
The brand, which stemmed from Anne and Solenn's love for their respective daughters, has forged a bond so close to their hearts, strengthening their already strong friendship.
FRIENDSHIP & MOTHERHOOD
"It is always fun because we get to be creative but at the same time focused since it is about our babies and the new generation. We both have been hanging out a lot but since we still are in a pandemic and we keep our circle small. We get to watch our kids grow up as sisters almost and that is just so inspiring. I am also happy that through Tili Dahli I was able to get to know Anne more and see more of her. Though we have been friends for years, we were both very busy or around a lot of people all the time. But being home, hanging out, planning work together has finally made her my sister. And I love that," Solenn expressed.
Today, there is nothing more that Anne enjoys besides being a full-time mum. "I think motherhood changed me in the sense that I value my time more. I used to be such a workaholic but now that I'm a mother, I treasure every single second and moment I get to spend with my daughter and family."
Solenn, on the other hand, sees herself as a more empathetic person who enjoys the little gifts of motherhood. "I am more patient, more understanding, and also more relaxed. Being a mum is everything I didn't imagine it to be. No matter how amazing people tell you motherhood is, you won't actually get it until you become one. I wish I started earlier."
See also: Mother's Day 2021: 9 Inspiring Quotes On Motherhood From Trailblazing Women
---
Check out Tili Dahli's official website at TiliDahli.com or follow them on Instagram @TiliDahli. Send them an email through hello@tilidahli.com