Best Foundations For Your Skin Type
Beauty
There are many foundations out there, but not all will fit well on your skin. To get a flawless look, it's important to select the best products that will cater to your skin texture and type. We round-up some of the best-reviewed foundation for each skin type. Browse through our quick list below:
1
Sensitive Skin
When you have sensitive skin, it might be quite difficult to find products that won't cause irritation or break you out. Here are some foundations that have received great reviews when it comes to their skin-care component.
Drugstore: Covergirl Clean Foundation or Rimmel Lasting Finish
A cult classic, the Covergirl Clean Foundation creates a light to medium coverage and has skincare mixed in its foundation. For a more full-coverage option, you can try out the Rimmel Lasting Finish -- infused with 'comforting serum', this will make sure you look polished without feeling too heavy on the skin.
Luxury: Pericone M.D. or La Prairie Skin Caviar Foundation
Formulated for anti-aging, Pericone MD's No Foundation Foundation will deliver a light yet exquisite coverage. Recently dubbed as the world's most expensive foundation, La Prairie's Skin Caviar is the creme de la creme of skincare foundation.
SCROLL TO CONTINUE
Best Foundations For Your Skin Type
2
Oily
Being oily-skinned can prove to be taxing especially in our tropical climate - but worry no further, these picks will surely deliver a flawless finish without creasing (be sure to set though) and caking-up.
Drugstore: L'oreal Infallible Pro-Matte or Maybelline Fit Me Matte and Poreless
A regular debate in the beauty world is which is more effective for long-wear between these too. Eitherway, both will surely last all-day and leave you with a matte finish.
Luxury: Kat Von D Lock-it or Estee Lauder Double Wear
For a more luxurious selection, both the Estee Lauder Double Wear and Kat Von D Lock-It will prove to be your skin's bestfriend. Especially for warm climates, these picks will leave you with a canvass that is close to perfection.
3
Combination
For combination skin, you want a foundation that can adapt to different skin conditions. Here are some products that prove versatile in any situation.
Drugstore: Neutrogena Healthy Skin Liquid Makeup or LA Girl Pro Coverage
Both these foundations are well-reviewed in the beauty community, creating for themselves a cult-following. The LA Girl Pro Coverage will last you the whole day while covering-up your blemish areas, while the Neutrogena Liquid Makeup may be a much lighter coverage, but it definitely leave you looking polished.
Luxury: Smashbox Camera Ready BB Water or NARS Sheer Glow
Formulated specifically to look good in photos, Smashbox foundations have always been must-have for makeup artists. This BB Water is a lighter more versatile version of their regular foundation. The NARS Sheer Glow is a cult-favourite -- great for all occasions.
SCROLL TO CONTINUE
Best Foundations For Your Skin Type
4
Dry Skin
With dry skin, you want to reach for a nourishin foundation that won't aggravate your dry spots and occasional peeling.
Drugstore: Sephora Hydrating Foundation or Covergirl Ready Set Gorgeous!
Both of these foundations have hydrating properties mixed into its formula. For a medium coverage, reach for the Sephora option, and for a buildable look, Covergirl's Ready Set Gorgeous will even skin tone and cover imperfections while the built-in powder system fights against shine, pulling oil and sweat away from your face.
Luxury: T. Leclerc Hydrating Foundation or Koh Gen Go Aqua Foundation
Both very hydrating, these high-end items are some of the best-reviewed in the market. The Koh Gen Do Foundation is a must-have for anyone who likes creating a dewy finish, and the T.Leclerc Foundation is a good pick for anti-aging and daily moisture.
5
Normal
For normal skin, finding a good foundation can still prove to be a task. However, it also opens you up to be able to try more kinds of finishes and textures. These picks are some of the holygrail foundations for both makeup professionals and beauty buffs alike.
Drugstore: Wet N Wild Photofocus Foundation and Nyx Cosmetics Invincible
The Wet N Wild Photofocus Foundation has been something of a beauty gem as of late. Performing very well for its pricepoint, this medium to full-coverage foundation will last you the whole day without creasing or caking. The Nyx Invincible is also great especially for photoshoots -- its full-coverage finish will leave you looking like perfection!
Luxury: La Mer Soft Fluid or Dior AirFlash
Both ringing in at extremely high pricepoints for foundation, these picks will surely wow you with their amazing consistency. The La Mer Soft Fluid Foundation is inused with "Miracle Broth" yet still delivers long wear coverage. The Dior Airflash on the other hand is the stand out in this list because of its mist delivery system, still it will leave you with a runway-ready canvas. Both feel very weightless on the skin and they're definitely worth the splurge!
Trending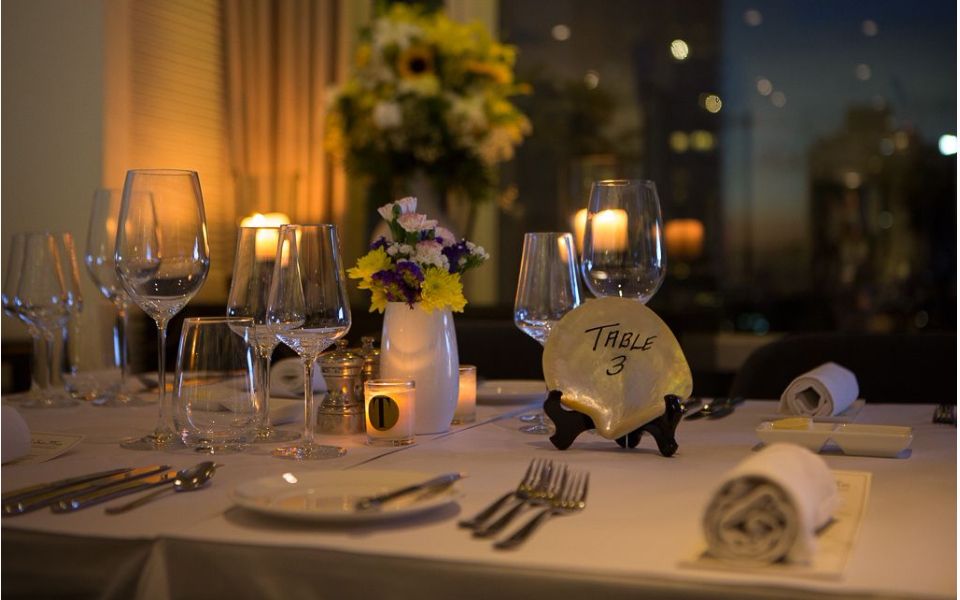 Manille-Sur-Mer: Dining For A Cause
February 20, 2018 | BY Shauna Popple Williams
photo_library
Tomatito Turns One
February 15, 2018 | BY Shauna Popple Williams
photo_library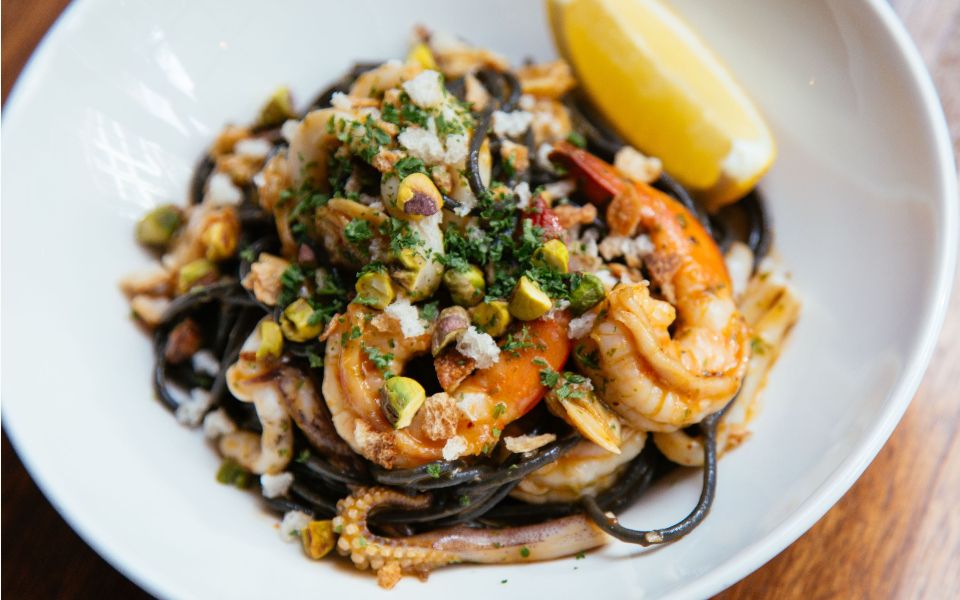 Top 20 Best Restaurants 2018
February 6, 2018 | BY Philippine Tatler
photo_library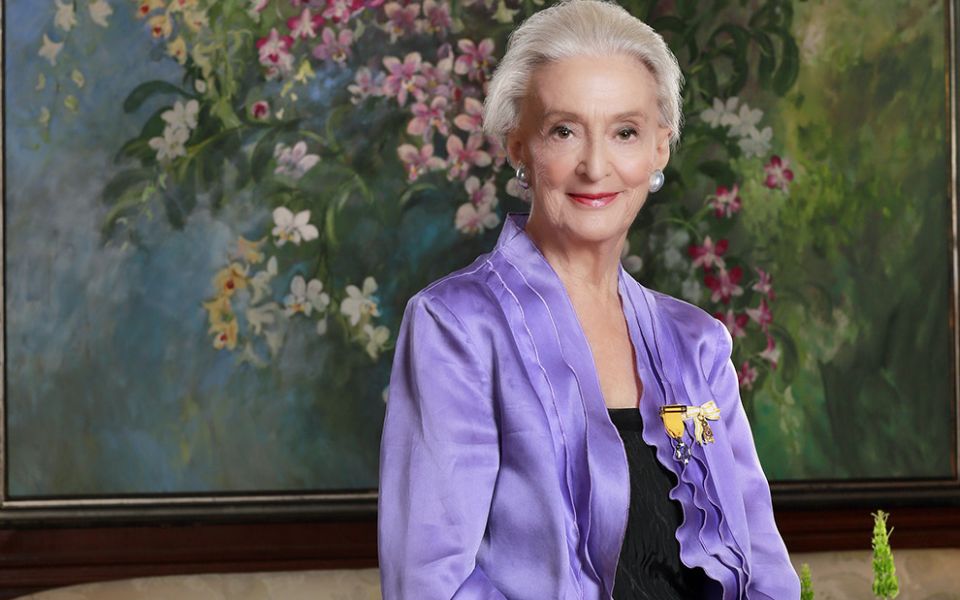 Betsy Westendorp Launches A Two-Volume Coffee-Table Book
February 6, 2018 | BY Philippine Tatler
Know Your Feng Shui Prospects For 2018
February 5, 2018 | BY Philippine Tatler
9 Artists To Look Out For At This Year's Art Fair PH
February 1, 2018 | BY Dorynna Untivero
photo_library