4 Beauty Trends From Chanel Cruise 2022 That We Can't Wait to Try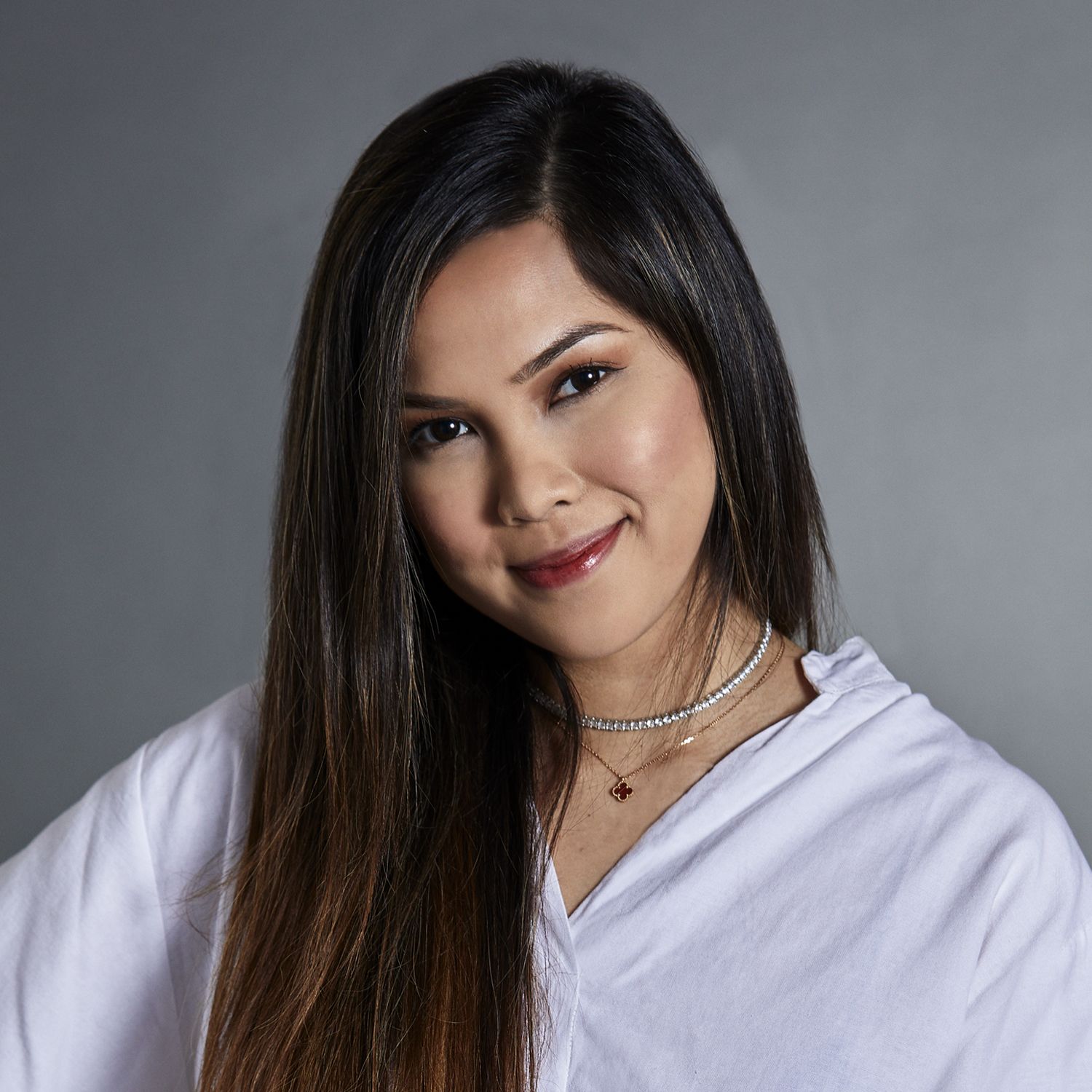 By Andrea Saadan
May 12, 2021
The beauty looks on the Chanel Cruise 2022 runway mirrored the collection: simple glam mixed with a heavy dose of rebellion
Inside limestone quarries of Provence's Carrières de Lumières was Virginie Viard's interpretation of punk rock glam at Chanel's Cruise 2022 show, where she presented a collection of rock chic looks inspired by the French maison's close relationship with artist Jean Cocteau.
On hand to ensure that the beauty direction was nothing but bold was Chanel's Creative Makeup and Colour Designer Lucia Pica, who used the luxury fashion house's products.
The rebellious hair and makeup were unmistakable: eyes were outlined in black, hair was spunky yet sexy, cheeks were covered with bright blush and lips were kept subtle. But it was the contrast of luminous and almost glass-like skin with dramatic eyes that made the Cruise 2022 beauty looks absolutely striking—enough for us to want to recreate every single trend spotted on the runway.
Below are some of our favourites—and the easiest to follow.
Heavy Eyeliner
Pica made sure to take punk rock beauty to the next level and he clearly had fun with the amount of eyeliner used on the models. There were streaks upon streaks of dark kohl to form imperfect winged looks on the models. It's absolutely dramatic and can intensify any makeup look that you're going for, and it's especially fun to pull off during a pandemic when our peepers are emphasised under face masks. Be sure to smudge your eyeliner with a small brush (or your finger) for a sexy, smoky vibe. Use a brown eyeliner for a softer shade.
Red vs Nude Blush
There was a stark contrast on the runway when it came to blush. Some models had barely-there nude blush while others wore full-on bright red blush swiped across the cheeks and eyelids. It's not always easy to pull off bolder blush shades but when you're going for a punk rock-inspired beauty look, you need to pull out all the stops. If you're hesitant, start with a stronger pink and using a light hand, focus on brushing the product on the upper cheekbones but don't be afraid of getting some product over the eyes too.
Side-Parted Hair
That's right, Gen Z. Having a side-part in your hair is a whole look—as evidenced by the models here. From bobs and pixies to bouncy curls, hairstylist Damien Boissinot threw in a wide variety of chic punk rock-inspired hairstyles including many that featured a deep side-part. It's the opposite of what was seen at Chanel's Spring 2021 show, where centre-parted hair stole the show. If you're used to side parts, experiment this by parting your hair on the opposite of your usual side—the result will be completely new and refreshing. Plus, the change of sides helps to add a little extra volume to the hair.
Understated lips
When a Chanel monogram lip ring is on, it only makes sense for the lips to look dewy and nothing more. Models on the runway were seen with almost natural-looking lips, except for some shine with the help of colourless lip gloss. There's the occasional pop of colour, though no more than a touch of berry. This could be the easiest trend to follow: just keep your lips supple with a balm that will dry matte. Apply some clear gloss once the face mask is off and you're all set.