️Father's Day Gift Guide: 15 Must-Have Grooming Items From Rustan's
By Christine Andas
June 11, 2021
Gift your dad some of these grooming products for Father's Day, because dads deserve to be spoiled, too!
Dads deserve to be pampered especially on Father's Day. Need not stress much about figuring out how to express your appreciation. Gift your dad with grooming products from Rustan's The Beauty Source that are both practical and ideal, from shaving foams, colognes, serums and many more!
Read more: Father's Day 2021: 9 Luxurious Gifts For Your Dad To Match His Lifestyle
1/15 Phyto Re 30
The Phyto RE30 impressively re-pigments grey hair at the roots by targeting the mechanisms that cause silver strands. It's infused with purple tulip extract that does an in-depth restructuring effect on the hair fibre. Surprise your dad with this anti-wrinkle care for his hair so he can add it to his routine every day!
2/15 Acca Kappa Giallo Elicriso Eau de Parfum
Dads will love the masculine scent of Acca Kappa's Giallo Elicriso Eau de Parfum as it's quite woody, floral and spicy. This perfume is infused with helichrysum flowers, diamante citron, violet leaves, white peppercorn, nutmeg, cedarwood and vetiver.
Read more: Father's Day 2021: 9 Cool And Inspiring Dads In Film
3/15 Perricone Cold Plasma Plus+ The Intensive Hydrating Complex
The Cold Plasma Plus+ The Intensive Hydrating Complex by Perricone works on various skin concerns like dryness, dullness, fine lines, wrinkles, loss of firmness, uneven tone, and uneven texture. It does it all as it's made with ingredients such as peptides, Vitamin C Lester and vegetable triglyceride complex.
Read more: Shiseido, Foreo, Bad Norwegian, And More: 7 Skincare Products Men Should Try
4/15 Cliven Shaving Foam
A great foam makes shaving for dads much easier. But this shaving foam from Cliven is not only soft and compact, it's also infused with hemp oil (which has softening properties) and aloe vera (which prevents skin from reddenning.) It also gives a fresh sensation after shaving!
5/15 Diptyque Orpheon
Diptyque's Orphéon evokes a festive, distinctive yet familiar atmosphere. This is because the ingredients are derived from different places around the world: green mandarin from Italy, pink peppercorn from Madagascar, violet leaves from France, eucalyptus from China, vetiver from Haiti and more.
6/15 Sisley Sisleyum for Men
Sisleyum is a revitalising anti-ageing product for men that's designed to improve the skin's resistance against harmful effects that are caused by shaving, stress and pollution. It firms, hydrates, fights razor burn and fatigue and corrects wrinkles. Dads will love it as the skin will appear less tired, fine lines and wrinkles will be reduced, and skin will look firm.
7/15 The Bleu de Chanel All-Over Spray and Shaving Set
The Bleu de Chanel All-Over Spray and Shaving Set comprise shaving cream, a shaving brush and an elegant travel pouch. It'll make dads' shaving routine much better as its cream is designed for both clean shave and precision shaving. The brush is made with synthetic bristles that allow smooth application.
8/15 Neal's Yard Remedies Frankincense Intense Lift Cream
The Neal's Yard Remedies Frankincense Intense Lift Cream will help lift and recontour the face, make it firm, and even strengthen the skin. This cream has been made with an added ultra-nourishing trio of organic butter and oils. It also has Neal's Yard Remedies' age well secret ingredient that has collagen protecting properties and a profound antioxidant effect.
9/15 ClarinsMen Eye Gel
Dads who want an instant shot of energy to tired eyes can use ClarinsMen Eye Gel. It will reduce dark circles and puffiness, giving a smooth and revitalised appearance. It's an anti-fatigue, roll-on eye gel for men that's made with a blend of organic red ginseng extract and potent plant ingredients.
10/15 L'Occitane Eau de Cédrat Shower Gel
The Eau de Cédrat Shower Gel from L'Occitane is great for dads who need gentle cleansers for the body and hair. It'll give them a fresh, zesty and subtle woody scent after a shower which is appropriate for dads who are active. This shower gel is even enriched with cedrat essential oil.
11/15 Baylis & Harding Signature Black Pepper and Ginseng shower gel and body wash
This Signature Black Pepper and Ginseng 2 Piece Set from Baylis & Harding consist of a shower gel and body wash. Both products will leave dads with a fresh yet musky base layered with notes of juniper, cedarwood and pine. It's packed in sleek black and red, too, which looks elegant enough to gift dads.
12/15 Maison Francis Kurkdjian Aqua Universalis Cologne Forte
Dads who prefer musky and citrusy fragrances will love Aqua Universalis Cologne Forte by Maison Francis Kurkdjian. This cologne evokes radiance, purity of a breath of fresh air and the joy of whiteness.
13/15 Koh Gen Do Oriental Plants Lotion I
A lightweight and gentle lotion like the Oriental Plants Lotion I by Koh Gen Do is deeply hydrating as it instantly sinks down into the skin. It moisturises and replenishes the health and radiance of the skin. This lotion is made with gono extract which is a potent blend of 36 plant-powered ingredients that improve elasticity, tone and texture.
14/15 Murad Retinol Youth Renewal Trio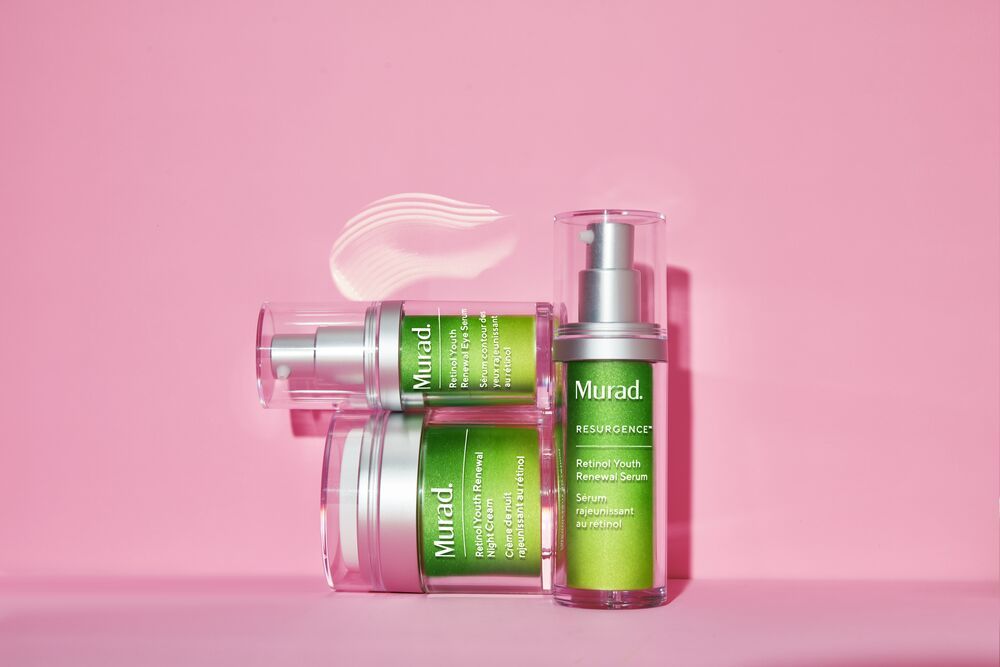 Murad's Retinol Youth Renewal Trio includes a face serum, eye serum and night cream which are great for dads who want to achieve youthful contours and correct lines and wrinkles. It also works on sensitive skin!
15/15 Mario Badescu Hyaluronic Dew Drops
For dads who want to do a little extra for their grooming routine, they can try using Mario Badescu's Hyaluronic Dew Drops which hydrates the skin and gives it a glass-like glow. It also replenishes the skin that makes it feel soft. Applying it is easy as well; it is water-light to the touch and gives a weightless finish.
---
Shop safely in a Rustan's store near you, online Rustans.com or contact your Rustan's Personal Shopper On Call at +63917 111 1952. Join the Rustan's The Beauty Source Viber Community at bit.ly/RTBSonViber to get real-time updates on promos, events and the latest products from your favourite beauty brands!