How Has The Pandemic Affected The Beauty Industry And What Does The Future Hold?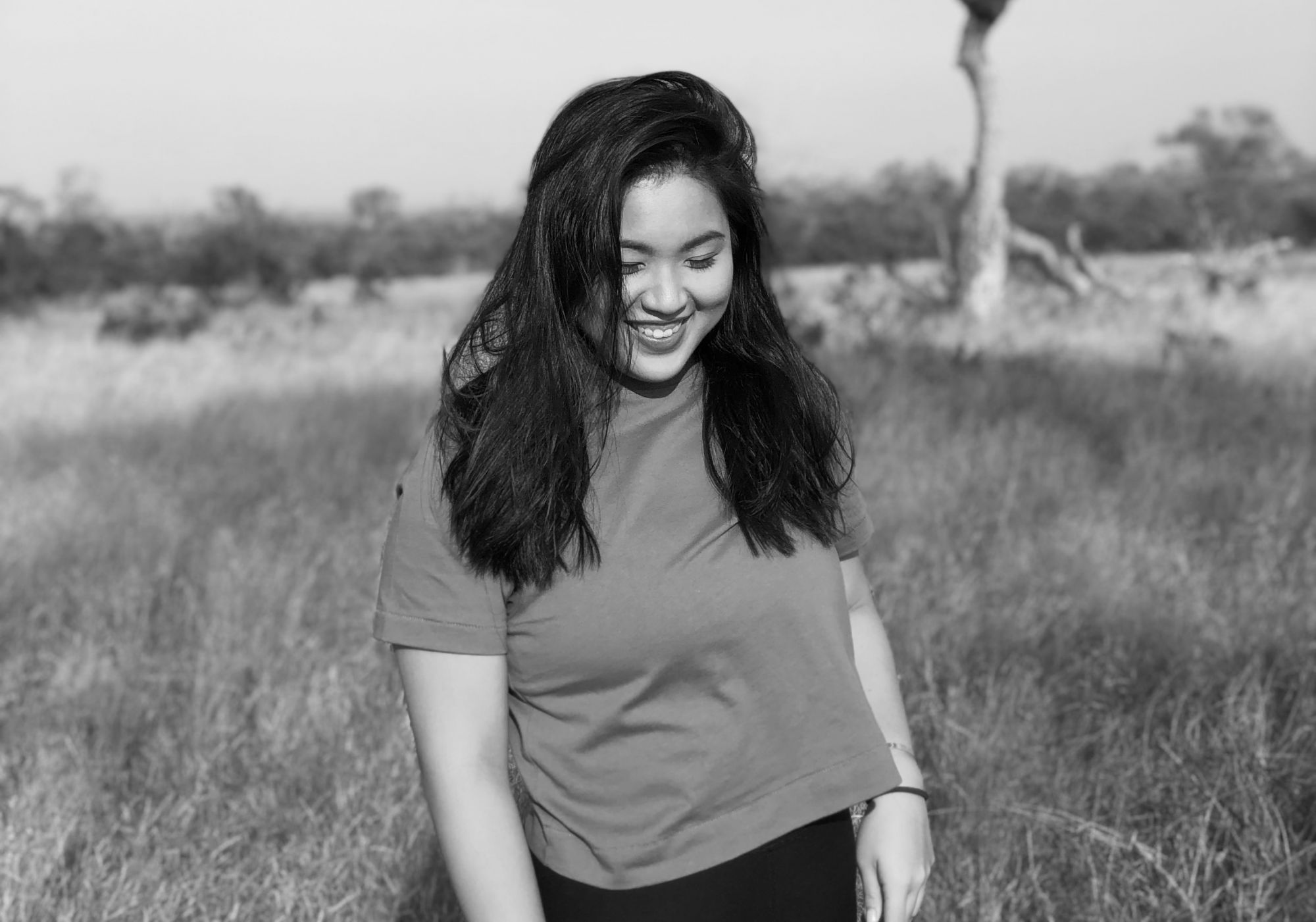 By Isabel Martel Francisco
April 08, 2021
Rissa Mananquil Trillo, founder of Happy Skin And Jackie Avecilla, marketing manager of Rustan's The Beauty Source share their perspectives.
The past year has been tumultuous for most industries, as we all know. This got me thinking about the beauty and make-up industry specifically seeing as the new normal has us totally masked up. With masks covering half of our faces, the need for lipsticks, foundation, blush, and more has become much less essential. Eye makeup on the other hand seems to have become a go-to for many these days. To get a better grasp of what is actually going we spoke to Rissa Mananquil-Trillo, founder of Happy Skin and Jackie Avecilla, Marketing Communications Manager of Rustans The Beauty Source.
"Being in the business of beauty and the use of face masks has been mandated, they say the theory of the "lipstick effect" (where women historically buy lipstick to feel better during hard times) will give way to the "eyeliner effect" as the barometer of the economy during this pandemic. Women now care about eye makeup more because that's what's visible," Rissa says.
Jackie shares, in agreement: "People focus more on eye make-up since it's the only part of our face that's seen, plus we even use our eyes now, more than ever, to communicate". However, Rissa notes that "with the work from home situation, it's about "above the keyboard" dressing. We can't deny that lipsticks still get the most airtime in a Zoom call".
Read more: 7 Heat-Proof Beauty Items From Dior, Chanel, And More
Interestingly, Rissa shares that "consumers still look for complexion products like foundation, powder, and concealer," but that they have been on the hunt for "a different kind of protection while indoors—SPF and blue light". With a range of economic concerns that many are facing, Rissa feels that "consumers want hardworking items that provide good value". She reminds us that "good value doesn't mean low prices. Good value is about having a product made with quality ingredients, something multi-use, and trans-seasonal. Comfort at home and self-care are more important than ever; that's why skincare is also big".
Jackie has noticed the same upward trend in the skincare market. Especially with maskne on the rise, many are working hard to keep their skin clear and looking youthful. "Rustan's The Beauty Source focused our efforts on other products, mainly skincare. We put the spotlight on products that can help our customers maintain that healthy glow, such as cleansers, toners, scrubs, essences, serums, moisturisers, eye creams and let's not forget sunblock," Jackie explains.
Read more: Our Top 5 Nude Nail Polish Picks

Another challenge they faced besides a shift in product demand, was adapting to new sales channels. While traditional brick and mortar stores were shut for quite a long while last year, industries were forced to 'tech-up' and rush into the e-commerce world, ready-or-not. "When the lockdown was imposed, retail was badly affected because all the malls closed down. Happy Skin is very heavy in retail with around 70 boutiques and counters across the country. Although we've long been present in the digital marketplace with our own website, Zalora, BeautyMNL, Lazada, and Shopee, the impact was still significant," Rissa elaborates.
Being able to try on samples and feel products is vital to shoppers. A workaround that Happy Skin found in order to educate their shoppers now that the tactile experience had been taken off the table was to provide virtual consultations. "The one-on-one virtual consultation with our beauty advisers allowed us to bridge the gap and improve the consumer shopping journey," she said.
Read more: Where To Book Home Service Salon And Beauty Treatments
For Rustan's The Beauty Source on the other hand the jump to e-commerce was bigger. "A big step for us was our pursuit of going digital. Admittedly, Rustan's is traditional and we were just scratching the surface of the digital world when the pandemic came upon us. This forced us to move faster, to automate what we could in our business and try to communicate with our customers on various digital platforms," Jackie shared. When faced with these challenges, her team decided to tackle them head-on to explore possibilities and adapt. "The circumstances compelled us to think out of the box and work around the limitations. I feel challenged by this change but it inspires our team to dream up more fun and engaging ideas," she vocalised.
What has come to the fore has been the importance of self-care and self-love. We have all gone through a lot whether we like it or not – most may not even admit that they feel overwhelmed. Remember to slow down, and don't neglect your mental health. Taking care of ourselves is what gets us through tough times, after all. "We realised that self-care was of utmost importance and taking care of our total well-being includes taking care of how we look and feel, inside and out" Jackie makes clear. "We focused on self-care and self-love, making people understand that we also need to be emotionally happy to stay healthy. Beauty products can give that effect to many people. It can be as simple as spraying on your favourite scent, lighting up the room with your much-loved scented candles, or even putting on that red lipstick for your next Zoom meeting," she underscores.
Read more: 5 Face Mists And Sprays To Prevent Maskne
Rissa shares her personal take, "Between being a hands-on mom and an entrepreneur during a global pandemic, I make sure I still find time for myself by putting on makeup as an act of self-care. People really want products that help maximise their time and cater to their physical and mental well-being. Self-care products are so important now and beauty shopping will remain relevant because it empowers us to take care of ourselves physically and emotionally".
The future of the industry to these women looks bright. With new channels of communication opened to consumers and a digital community building, the opportunities are growing. In fact, Rissa believes that "in a world filled with post-pandemic and economic uncertainty, consumers will turn to beauty products they trust because it adds an element of control back in their lives".
Read more: Tatler Friends Share Their Quarantine Beauty Essentials