Liwayway, La Herminia, Filip + Inna, and More: Local Brands That Champion Filipino Weaving Heritage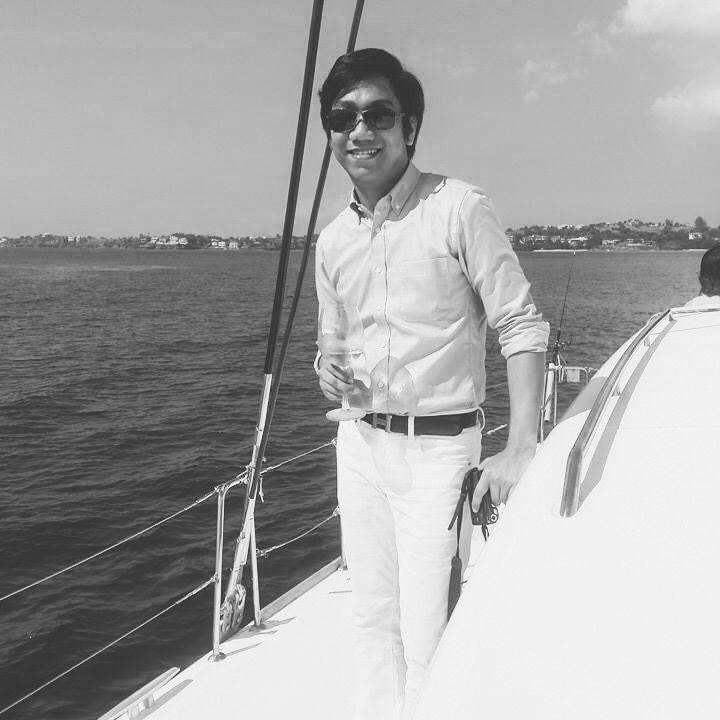 By Franz Sorilla IV
April 24, 2020
Filipino weaving culture highlights the artistry and creativity of each of our communities. With the resilience of weavers and their commitment to uphold tradition, these local brands and social enterprises have successfully reignited, in the hearts of today's generation, a sense of nationalistic pride through their fashionable items of colourful textile patterns and motifs.
1/13 KAAYO Modern Mindanao
KAAYO is a curated collection of different stories and livelihoods centred on the southernmost part of the Philippines, Mindanao. It promotes weaving tradition and modernisation to produce one-of-a-kind pieces that are uniquely Mindanaoan.
2/13 PIOPIO
PIOPIO gears towards the promotion of traditional Filipino weaving culture and artistry through its array of garments made of expertly woven fabrics from local hand weavers. Moreover, it develops true relationships with each of its partner communities by helping them protect and preserve their craft and introducing innovative tools and techniques.
3/13 Rurungan sa Tubod Foundation, Inc.
Based in Palawan, this non-profit organisation creates alternative livelihoods for women in the impoverished rural areas of the province by teaching piña weaving technology. It provides material and financial support for these women to engage in contemporary weaving which is also a sustainable art form.
The foundation took its name from the local language: rurungan, an indigenous Palawan organising model that applies to a cluster of women living in close proximity and related together in craft making, planting, or other economic activities; tubod is the local word for "spring", the source of life-giving water. This speaks so much of the foundation's efforts to uplift the lives of the members of the community and conduct ecologically friendly practices in Palawan.
See Also: Weaving the Threads of Filipino Heritage
4/13 Interweave Concepts
A by-product of the collaboration between Creative Definitions owners, Mike and Banj Claparols, and the Negros Nine Human Development Foundation, Interweavers was formed with the intention to create a steady income for weavers in the Negros community. They started with the use of 100 per cent Philippine cotton and have since been producing scarves, shawls, and blankets. Moreover, they conduct advance weaving workshops to teach weavers how to dye cloth naturally using indigenous plants.
See Also: The Untold Sacred Weaving of Ifugaos
5/13 Yakang Yaka Barter
Yakang Yaka Barter aims to preserve the art and tradition of Philippine weaving through its eclectic array of products. This is a social enterprise helmed by Kelly Marian Mortensen that helps an indigenous community in Mindanao, the Yakans, who are well known for their traditional hand weaving. With the help of distinguished artists like Olivia d'Aboville, Yakang Yaka blends contemporary and traditional weaving practices in their products before marketing them locally and internationally.
See Also: Maribel Ongpin On HABI's Efforts To Revive The Philippine Cotton Industry
6/13 Manila Collectible Co.
Located at the heart of Metro Manila's heritage city, the Manila Collectible Co. is a culturespace that serves as museum, gift shop, heritage tour/workshop provider, and reseller of clothing articles from local artisans. They sell 100 per cent cotton Inaul malong from Iranun Weaving Centre in Mindanao, pure cotton Inabal from the Bagobo weavers in Davao del Sur, and thoughtfully designed custom-made clothes with traditional weaves, to name a few. They also serve as an inspirational venue that teaches audiences about Philippine culture and heritage through interactive workshops.
facebook.com/manilacollectible
See Also: Philippine Brands and Local Designers Focus On Sustainability
7/13 Monchet y Compania (by Casa Mercedes)
In the words of its founder Monchet Olives, "The hand fan or abanico was an integral part of the Filipina gentry" during the Victorian era. Casa Mercedes has been in the fan making industry for almost seven decades and has gained the attention of Manila society doyennes, First Ladies, and even Queen Sofia of Spain. Its bespoke line helmed by Olives, Monchet y Compania specialises in unique handmade fans crafted through Filipino fabrics and with unique embellishments.
See Also: Tesoro, Dizon, and Aranaz And Their Lasting Impact On The Philippine Fashion Industry
8/13 Filip + Inna
Filip + Inna is driven by their mission of creating, reviving, and preserving the ancient Philippine traditions of weaving, embroidery, and beadwork. They collaborate with talented artisans across the archipelago to provide opportunities that can improve their livelihoods. Its founder Len Cabili started Filip + Inna in 2010 with just five T'boli women from Lake Sebu. Eventually, more women from other lumad tribes joined in showcasing each of their rich culture and heritage. Now, Filip + Inna has made a mark here and abroad with its exquisite fashion items and handicrafts.
See Also: 2017 Miss Universe-Philippines Rachel Peters In A Filipiniana Themed Fashion Shoot With Tatler
9/13 Gifts and Graces Fair Trade Foundation, Inc.
Gifts and Graces is a non-profit social enterprise that advocates fair trade and supports various marginalised craftsmen in their livelihood. It champions local artisans across the archipelago, providing them with business solutions to innovate their local shops, maximise their profit, and market their goods in such a competitive industry.
10/13 Good Luck, Humans
There is perhaps no other local brand that has mastered the centuries-old hand-sewing technique of smocking, save for Good Luck, Humans. This boho brand founded in 2016 by Apol Massebuau showcases handcrafted objects and fashion items crafted for a sustainable, eco-friendly lifestyle. Its quirky accessories, home items, and beautiful dresses were all made from recycled fabrics, which are also premium-quality textiles.
11/13 La Herminia Piña Weaving
Located in Old Buswang in Kalibo, this shop showcases classic piña seda and piña jusi barong, terno, shawls, bags, and abaca bags. Since 1996, La Herminia Piña has been a stalwart of piña weaving in Aklan and has kept the tradition in its founding family for generations.
12/13 Liwayway Handicraft
Liwayway brings traditional and religious symbols, as well as endemic plants and indigenous animals on the modern, contemporary world through its vast collection of items. Defined by the concept of "modern luxury", expect to find genuinely Filipino trademarks in Liwayway's stylish items, which are produced locally by artisans across the country.
13/13 NARRA Studio
New York-based artist and weaver, Katte Geneta, once had a meaningful conversation with a Kalinga weaver in the Philippines. The weaver had asked her to promote Kalinga weaving in the United States. Not only did Geneta try to learn more about the rich weaving culture of the Philippines, she also founded NARRA hoping to remind Filipinos abroad of their ancestry and heritage.
NARRA works directly with artisans throughout the country to offer to the international market a curated collection of heritage clothing, accessories, jewellery, and other handcrafted products. Moreover, it strives to empower indigenous communities by providing sustainable livelihoods to artisans while promoting the preservation of their rich traditions across generations.