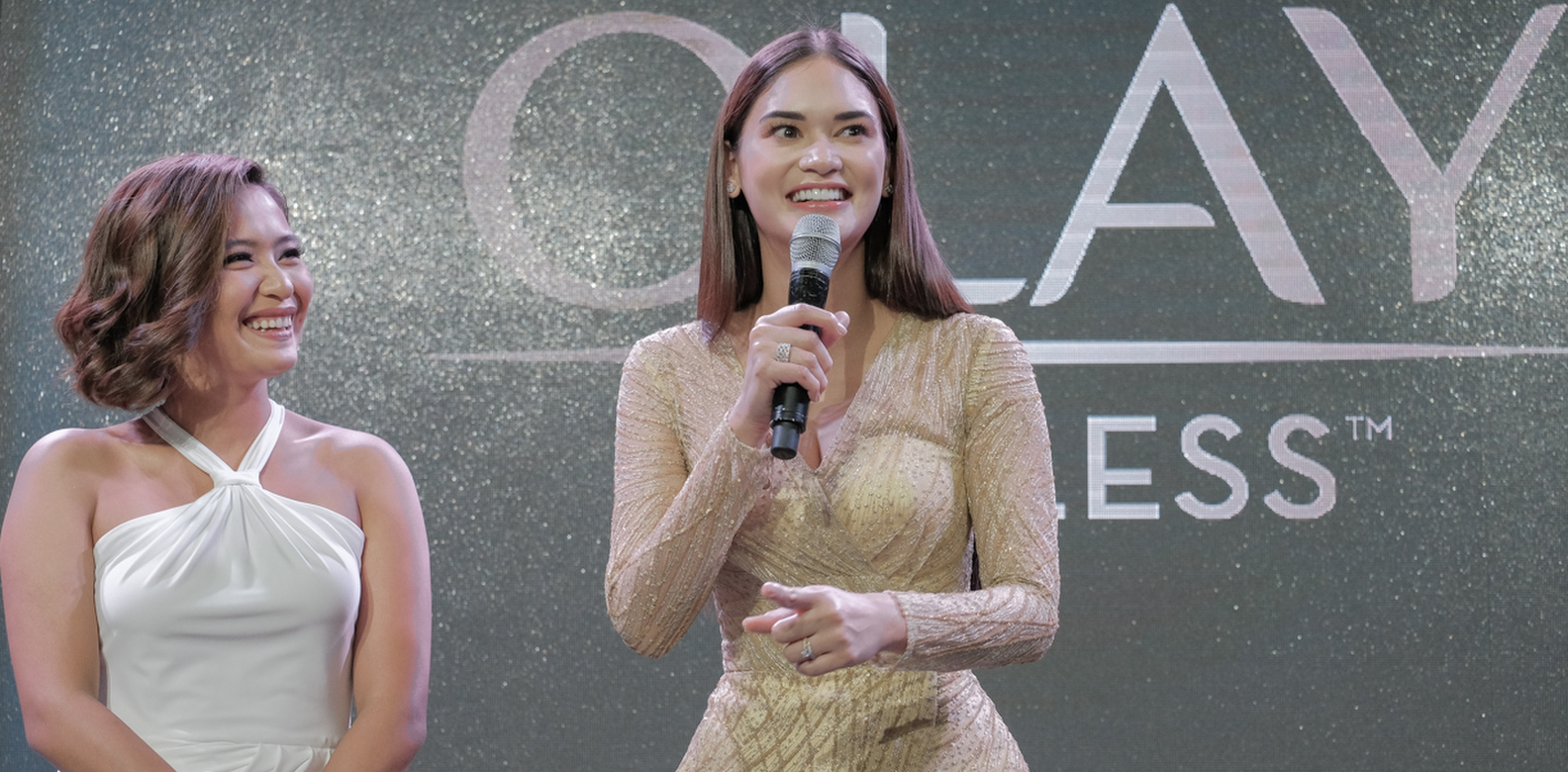 Skincare For The Modern Filipina
Beauty
September 15, 2017 | BY Philippine Tatler
Pia Wurtzbach and Charo Santos-Concio share their beauty tips and how they maintain their youthful skin!
Universal Beauty
Pia Wurtzbach is proof that people can live out their dreams if they put their heart into it. With her parents' separation, Pia went through many hardships at an early age. Still, her drive and determination proved to be fruitful, as she has reached her goal --- winning Miss Universe 2015.
At some point, her own family was worried about the obstacles she had to go through due to the many failures involved, but she fought on despite the difficulty.
She explains, "Confidence makes me feel beautiful. I don't think a specific color or number of circumstances define your luck. What ever makes you feel the most confident will bring you all the luck." With Olay Total Effects, Pia believes that she gets to win over each day with confidence.
Timeless Elegance
Olay Regenerist has also found a fan in a seasoned veteran of the local showbiz industry – Charo Santos-Concio. Her constant curiosity and yearning to learn has led her to master her craft in acting, hosting, producing, and managing as she slowly went up the ranks as the 1st female president of the Lopez Group of Companies' media conglomerate. She channels all her energy in personal growth, and she never lets her age stop her.
"You can't be defined by the world," she quips, because age isn't a factor in doing what you love to do. She claims, "No matter how scared I may be, if the situation calls for me to stand up for something, then I will."
Her timelessness transcends her work, and is also reflective of her ageless beauty thanks to her efforts to work towards what's best for her – a true mark of a woman who believes in making your own luck.
Modern Filipina Beauty
When it comes to having flawless, youthful skin are you one of the lucky few? Olay poses this question to the modern Filipina who's always at the top of things in doing what's best for her.
Olay's re-engineered formulas now give that extra boost to let the skin's youthful beauty shine through, while also giving the women of today the chance to take matters into their own hands. The re-engineered formula is designed to better plump skin resulting to reduced fine lines and wrinkles starting from day 1.
While now available in Lazada and all major department stores, you can also learn more about the new line by following Olay Philippines in Facebook, Twitter, and Instagram.