The Love Affair: 42 Years of Bespoke Weddings at The Peninsula Manila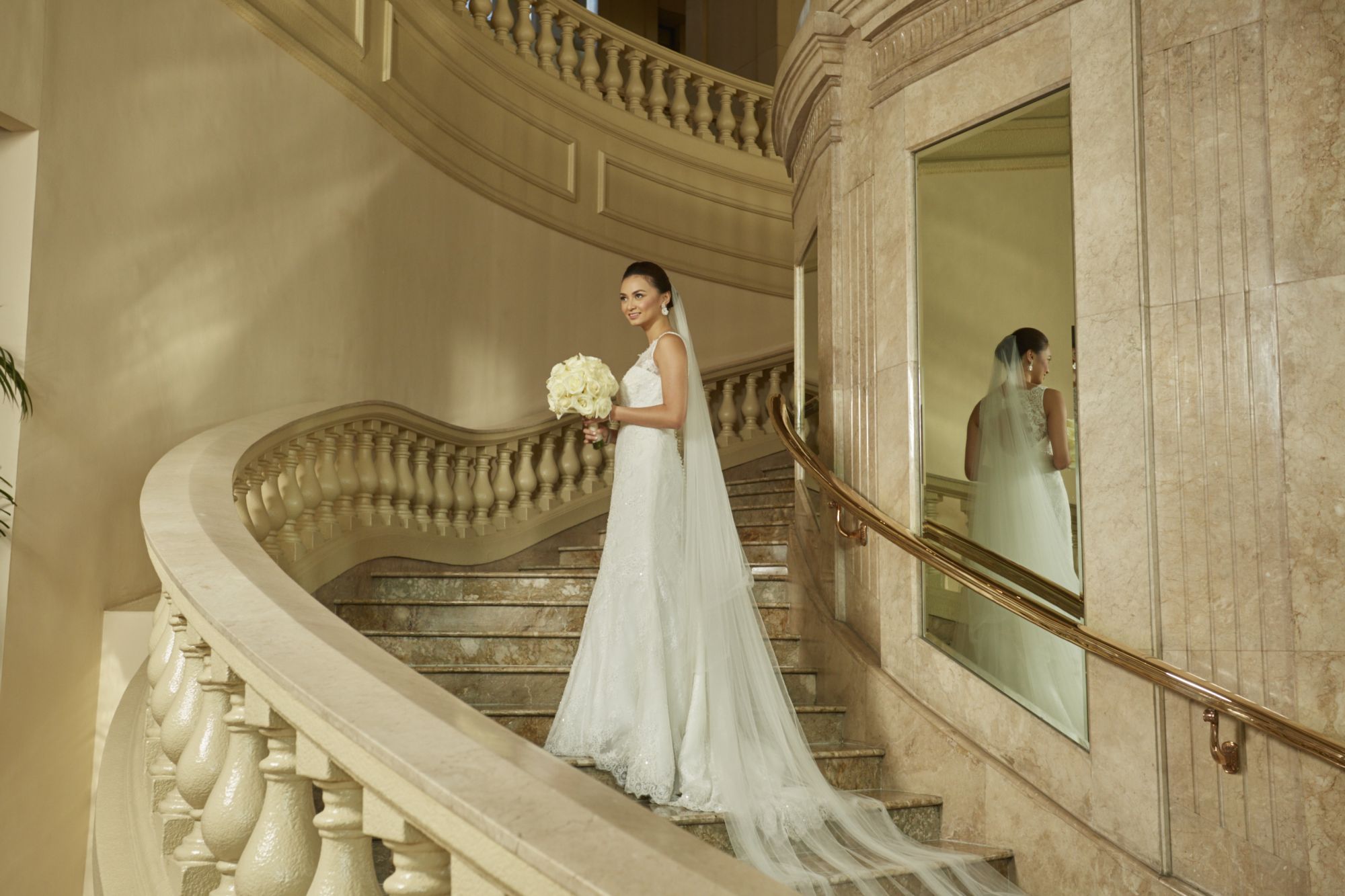 At The Peninsula Manila, "Happily Ever After" is a 42-year-old promise kept
This year marks 42 years since The Peninsula Manila hosted its very first wedding reception. To highlight this milestone, the legendary 5-Star hotel is hosting a bridal fair in partnership with premier event planning company, Rita Neri Event Planners. Entitled Weddings at The Peninsula 2018, the special celebration, which will take place on Saturday, June 9, from 10:00 am to 6:00 pm, will be featuring leading brands from the Philippine wedding industry, culminating in a bridal fashion show showcasing the country's top designers.
Says Mark Choon, General Manager of The Peninsula Manila, "The Weddings at The Peninsula brand is known to be one of the most beautiful bridal fairs in the Philippines. Our partnership with Ms. Rita Neri, who is celebrating her 25th year in the industry, promises to further elevate an already spectacular event."
The much-anticipated fair aims to eradicate certain planning-stage challenges faced by modern-day couples while providing solutions via a curated spectrum of tried-and-tested professionals, suppliers, and brands spanning wedding cakes and floral confections to tabletop décor, wedding gowns, limousines, and helicopters, honeymoon venues, and other bridal essentials.
Celebrated florists, Teddy Manuel and Zenas Pineda, as well as the hotel's Creative Director, Anna Fay Rosal, will be showcasing spectacular floral installations throughout The Lobby. The Upper Lobby will be transformed into a luxurious pop-up space offering a glittering showcase of stunning jewellery from Jewelmer, Bulgari, Charriol and Denovo Diamonds; a capsule collection from Rosa Clara; honeymoon destinations from nine Peninsula hotels and Amanpulo; artworks from Salcedo Auctions; holistic vacations at The Farm in San Benito; and, even a lifestyle section featuring home furnishings by Pottery Barn and West Elm.
Further indulging the brides-to-be (and grooms-to-be!), Jewelmer will explain the timeless allure of the Philippine Golden South Sea Pearl, while Salcedo Auctions' Richie Lerma will be speaking about art as an investment.


Further to that, the luxury property and its seasoned events team become a resounding reminder as to why The Peninsula Manila has become such a sought-after venue for auspicious occasions and milestones. "We are proud of the reputation we have built over more than four decades as an exceptional wedding venue. I think this stems from the fact that we approach every wedding celebration as an adventure, so whether it's a traditional ceremony or a themed extravaganza, we make a couple's wedding day an unforgettable moment in their life," adds Choon.


Later in the evening, ladies will be swooning throughout the grand finale, a fashion parade of elegant and timeless bridal wear by acclaimed designers Mark Bumgarner, Michael Leyva, Jojie Lloren, Joey Samson, and Mak Tumang.
Concludes Choon: "While it's true that weddings take place every day, we believe yours should feel like a once-in-a-lifetime experience; so there is no such thing as too perfect—not when you are planning what is most likely the most memorable day of your life. You promise to love and to cherish. We, at The Peninsula, promise to make your wedding day unforgettable."