Turn Back Time: Tudor Celebrates Iconic "Snowflake" Design's 50th Year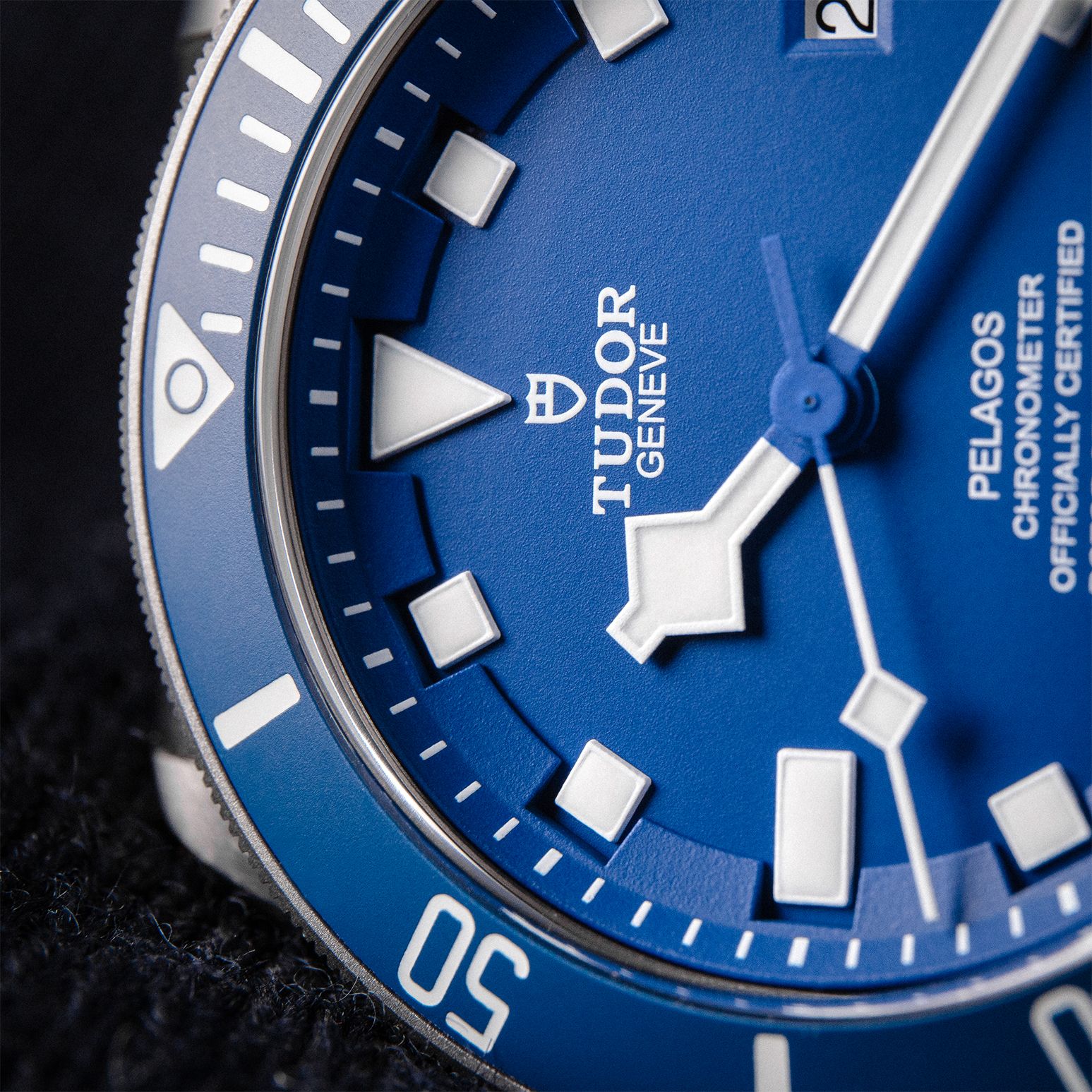 By Franz Sorilla IV
July 30, 2019
Luxury watch brands are often identified by their unique, signature design details that withstand the tests of time. This year, Tudor honours its "snowflake" configuration
Turning 50 this 2019 is Tudor's iconic "Snowflake" configuration–the angular hands accompanied by characteristic dials with square hour-markers first appeared in the brand's 1969 catalog. The diamond-tipped edges that remind of a partial snowflake were first introduced in 1969 Tudor Oyster Prince Submariner 7016 and 1969 Tudor Prince Oysterdate Submariner 7021. This design was innovative at that time that it allowed for a lot of luminescent material to be applied to the hands and dials thus guaranteeing excellent legibility in all conditions.
As this proved to be effective underwater, these "Snowflake" Submariners were further seen on 9104, 9411, up to a few models in the 1980s. The "Snowflake" design became popular among collectors, having been adopted early on and used extensively by the divers of the French Navy up until the mid-2000s. Some of the largest navies in the world have also chosen to use these for their diving personal, including the US and Canadian navies as well as the Italian and many others.
The famed configuration re-entered the Tudor collection at Baselworld 2012 with the combined launch of the popular Black Bay and Pelagos models. Today it remains the single most proprietary and recognized Tudor design element. Indeed after five decades, the "Snowflake" continues to gain respect among Tudor users, gaining much-deserved recognition from the acclaimed luxury Swiss watch brand.