Bedroom Bakeshop: Find Out How Chef Ellie Estrada Of Hello Stranger Adapted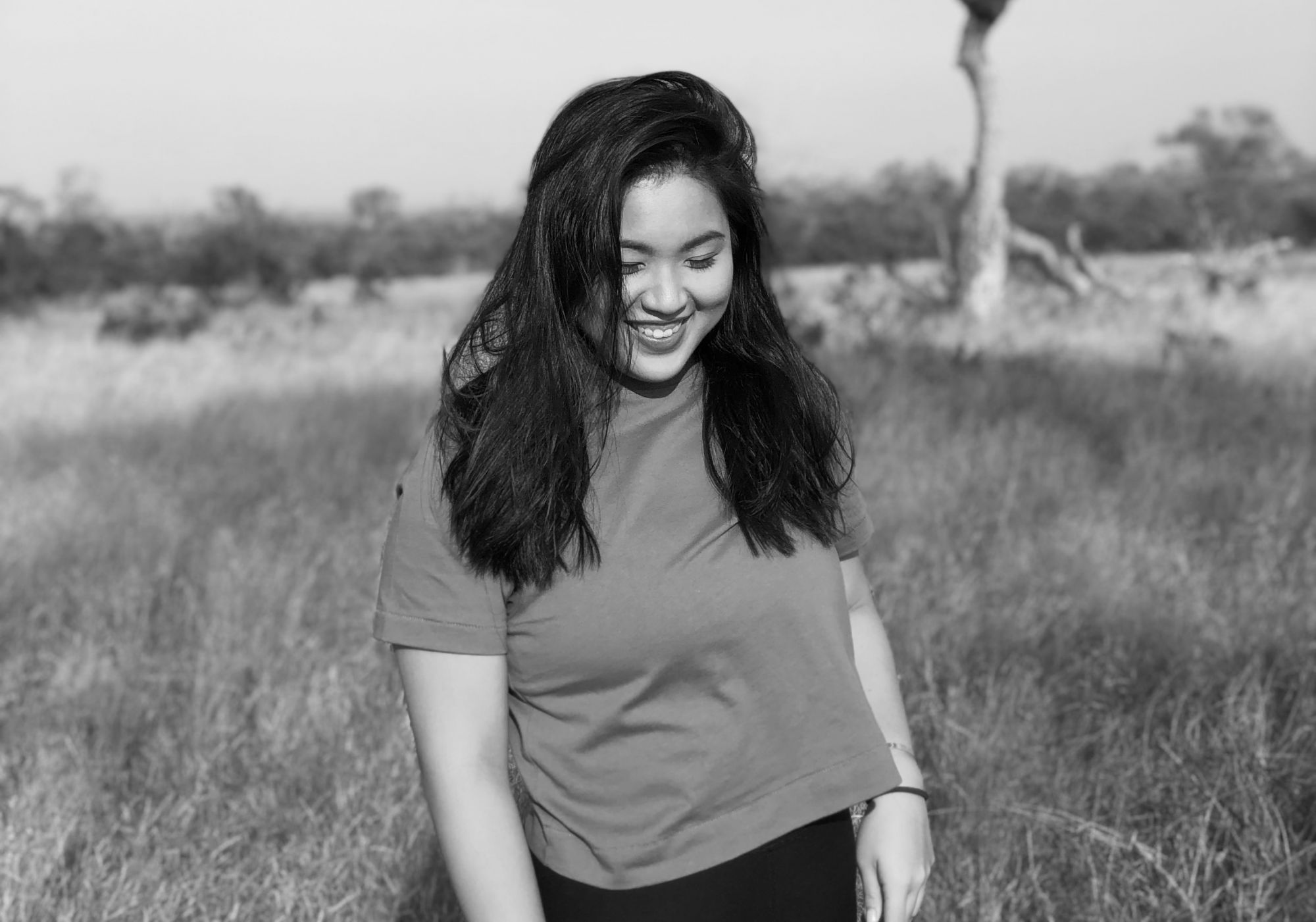 By Isabel Martel Francisco
December 01, 2020
Chef Ellie Estrada has a relationship with food that she describes as a borderline obsession. Her total fascination for gastronomy stems from a love for eating.
Meet Chef Ellie Estrada
"There are very few memories in my bank that aren't tied to food," she shares with me, adding that she "can't think of special moments when I'm not eating, and milestones [to me] are measured in meals."
This talented woman is behind Hello Stranger, a private dining concept birthed not too long ago. Pre-quarantine, the restaurant focused on hosting curated private tasting menus and pop up collaborations with other chefs. "My clients and I would meet and kind of let me get a feel for who they are and what they like to eat. From there I would design an 8-course tasting menu that would reflect their preferences and the spirit of the event." Moving forward she says she would like to think of it more as a Supper Club. Hello Stranger will throw special gastronomy centred dinners that are more like intimate dinner parties where the guests can get to know each other and bond over a common love of good food and community.
It all started after Ellie graduated in 2013 and left Manila to pursue her culinary education in San Francisco where she proceeded to work in stellar kitchens and under the mentorship of superstar culinary names. "Cooking school was fun at first, but the workload got lax and I was looking for a challenge. So every day after school I would stage (work for free) at some of the Bay Area's best restaurants. There was this "AHA!" moment during the first dinner service I ever got to see up close, where I was completely lost in all the chaos, but felt for the first time like this is what I meant to spend the rest of my doing." Her time at Petit Crenn and Atelier Crenn, of Chef Dominique Crenn and Cotogna by Chef Michael Tusk, both of whom have earned multiple Michelin stars, has enriched Ellie's skillset and deepened her perspective.
When she moved back to the Philippines after years in West Coast kitchens, chef Ellie sent applications out and unfortunately was disheartened to not hear back from the restaurants she yearned to work in. "It was a bit of a blow to my esteem, and I started to seriously doubt my skills. I felt like maybe restaurants didn't feel too enthusiastic about letting me in because I was (for lack of better words) a nobody, a stranger." Thus, her concept was born, in a move to show that sometimes, crossing paths with a stranger can change your life. "Sure I'm a nobody, and no, I don't work at a restaurant right now, but I'm a nobody who can cook."
Pivot
Now that the pandemic has altered the way we dine, chef Ellie pivoted to operating out of her home and has been baking up a storm. For the most part Hello Stranger has become a one-woman-team but she thankfully gets support from her brothers who are her go-to sous chefs. It was a major shift for her to stop creating inspired plated, savoury meals and switch to operating as a delivery-only bakery – she tells me that in fact, it is the biggest challenge she's faced during these trying times. "Given my small set up, it didn't make sense for me to carry on with private diners or to pursue meal kits." But, she did try out unique meal kit collaborations with other brands rather than for-order kits and has produced some gorgeous food such as: a charred tomato, pepper and gooseberry salad, paired with "riccio di mare": a raviolo al uovo stuffed with lemon shiso ricotta and dressed in uni cream and shiso oil. From those experiences she says honestly and earnestly: "I kind of learned the hard way that it isn't the best format for a one-person team working out of a home-based set up."
While finding her footing amidst the pandemic Chef Ellie turned to what she was gifted at. She is known for savoury creations but interestingly enough, is "more skilled" with pastry. "For reasons unknown, I seem to be better at working pastry. I started out wanting to be a pastry chef but ultimately chose working the line on the savoury side because the fast-paced nature just drew me in. However, I shifted to a bakery type of set up during quarantine mainly because it seemed like the most practical way to keep my business alive."
When lockdown hit, Ellie was teaching herself to make bread. She cleared a space in the bedroom to become a bread studio! "It was a different type of joy to be able to work in a space that, even if it was small, was just mine," she says. "My workflow improved immensely, and I just went with it. I bought all these airtight containers for my sacks of flour, and moved all my mise en place to my new bread studio."
Read more: MISE by Selina Ocampo Elevates The Home-Cooking Experience
What can you order from Hello Stranger?
Their brioche for starters is fabulous. It is inspired by and pays homage to the great chef Dominique Crenn. During her time in the Bay Area, Ellie was asked to fill the pastry assistant position at Petit Crenn. Up until that point she had been cooking at a professional level for five years but had never had any pastry experience. "My first and most important job as pastry assistant was to make the Crenn signature Brioche Normandie every morning. It is a staple at all chef Crenn's restaurants, and I had never made any kind of bread outside of the basics they were teaching me at school, so the pressure was really on." She tells me that their pastry chef was strict and demanded nothing short of perfection despite her inexperience at the time. "I made about 30 loaves daily, and only 20 per cent of them were considered proper. It took me about a month and roughly 600 loaves later to start to really get the kind of loaves they were looking for." Every day of that failure-filled month shaped chef Ellie into the talent she is today – a person with extremely high standards and a chef with extreme attention to detail.
Other must-try items are her sourdough (which she taught herself to make), her signature fleur de liz pappardelle, cacio e pepe sables, doughnuts, salted chocolate peanut brittle and her bombolinis (which you will have to wait next year for). She has a selection of other gorgeous pastries and breads but her menu evolves so best to keep on the lookout, but checking her Instagram.
You won't find your ordinary run of the mill, grocery item bakery goods here. Breads are made to a higher standard while other menu items are bursting with innovation and perspective. Chef Ellie believes that as cooks they owe it to themselves to know where their skillsets are and to push themselves past that in order to grow and improve. "I feel like maybe some of my previous work was on the 'safer' side, and was me trying to make a sale. I wasn't pushing any boundaries. It would be a great dishonour to myself and all my mentors if I only came back to Manila to make chocolate chip cookies …It sparks joy to know that I am making my customers happy with recipes that I developed specifically to challenge myself to be a better cook."
Read more: Japanese Steakhouse Wagyu Studio Opens in Manila, BGC
What is next for Hello Stranger?
Currently, chef Ellie has been on what she describes as a hiatus. The bakery has been closed for the time being while she wraps up some loose ends. "Right now it's a little up in the air. However, I'm gearing up to reopen the bakery with more fun and original creations that I have been working on. There are a lot of new treats in the works, so I'm hoping to have a dynamic menu that changes very often."
Her kitchen now firing up - so head on over to Hello Stranger's Instagram to place an order as she sells out quite fast!
Read more: Best Chefs In The Philippines Tell Us Who Their Dream Guest Is