Mesa ni Misis: How To Eat More Veggies Today with Juana Manahan Yupangco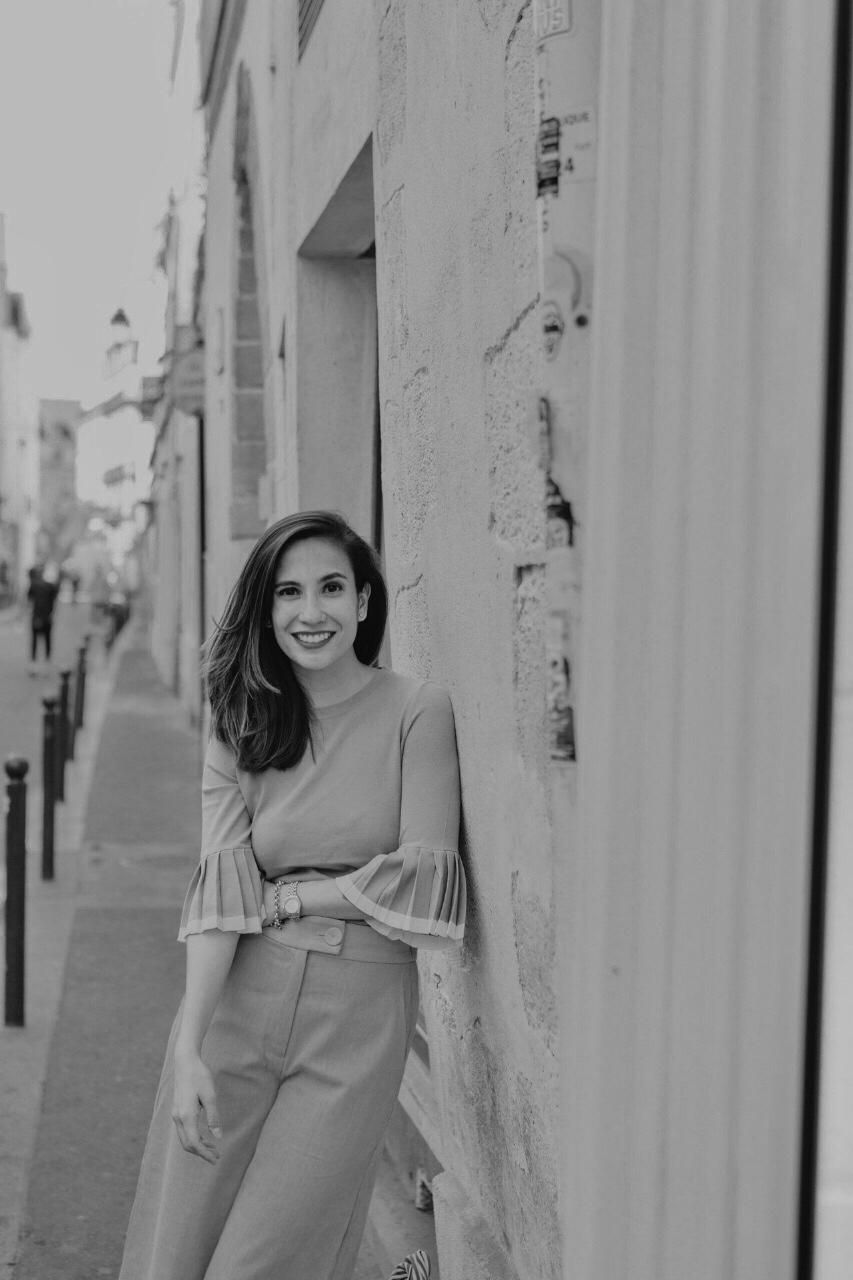 By Stephanie Zubiri
November 09, 2020
The healthy eating and plant-based diet advocate launches her book – Mesa ni Misis
Having recently launched her book, Mesa Ni Misis, founder of the local plant-based eating advocacy and movement with the same name, Juana Manahan Yupangco, shares her journey with us, as well as her tips on how to start eating healthier today!
Begin with a delicious and flavourful recipe for Langka Biryani, found below!
How exactly would you describe your diet?
Juan Manahan Yupangco: 'Plant based' means different things to different people. Some say they are plant based because they eat 'mostly plants', sometimes fish, sometimes chicken. However, our family is Whole Food Plant Based meaning we avoid any animal products, with a few exceptions for treats such as cookies, cakes and of course WINE which technically is vegetarian because of the egg whites used to clarify it. Which also explains my new love for Tequilla - which is 100% made from plants, but I digress.
Read more: Mijo Comfort Food In Poblacion Makati Is Open for Dine-In and Takeaway
You were always a foodie and enjoyed cooking and eating beautiful, even very rich, dishes, what was the pivotal turning point for you to make these significant changes in your diet?
Around 3 years ago, we found out Rick was suffering from high cholesterol, which ran in his family. Not wanting to turn to medicine right away, we thought to try changing our diet. First, we removed animal meat including fish and seafood, then slowly removed dairy and eggs. Before we knew it, the whole family was feeling better. Best of all, Rick's cholesterol levels were under control.
How supportive was your family and do your children eat like you do?
Very supportive! We actually all did it to support Rick, to make sure we are in the same boat. The kids eat the same way as us. It was in face, my daughter Rosanna who told us to stop eating fish because it's 'full of plastic'.
Why is it so important to be more conscious of our choices?
The environment today is not what it was even 30 years ago when we were growing up. The way animals are raised commercially is not how it used to be, now there are many hormones used, antibiotics, not to mention the amount of land used to raise and process the animals. I've always been conscious of what kind of meat/fish my family ate- grass-fed, organic etc, but I always felt it wasn't enough. More importantly, animal meat is the leading cause of non-communicable diseases such as heart problems, diabetes, cancer. This is the primary reason we stopped eating it- for health reasons.
From that turning point, how did you apply it to your life?
I think eating plant-based affects your whole sense of being, I am a lot calmer… I think! When you say 'vegan' it involves an ethical component- to do with animal cruelty and so on, but I think eating more plants does it naturally to you anyway.
Read more: Where To Buy The Best Burnt Basque Cheesecake: Chef Chele's Kitchen
What are the benefits of a plant-based diet?
Better mood, no hormonal imbalances, my skin is clearer!
Did you find it difficult to change your lifestyle?
Not really, we started very slowly. We started with meat only on weekends, then meat only when we go to restaurants, then only for a 'treat' until one day, we all stopped.
Was it challenging to stay social and go to dinners or dine in restaurants?
In the beginning, yes. Friends would tell me they didn't know what to feed me, and then I would offer to bring food to share instead so I could eat it. We started going to more Asian restaurants - Chinese, Japanese, Thai, Indian - as they had more veggie options. Although now, restaurants are better with the veg options. My friends now also know what to prepare when I come over, and I really appreciate them for it.
Can you share some tips on how can one make wiser decisions in a restaurant?
Ask where the meat comes from- if you are eating meat- make it worth it eating. Stay away from anything that says 'White Fish' If they aren't telling you what kind of fish it is, it's something dubious. Lastly, try the vegetarian/ vegan option.
Read more: Beginner's Guide To Creating And Enjoying Cocktails: Tips From Kapitolyo's The Lotus Gin Room
Suggestions on how to attend a dinner party you're invited to, how not to offend the host if you can't really eat what she serves.
Call up the host ahead of time and explain your dietary restrictions. Then offer to bring something to share, and make sure it's good!
What are your favourite beverages aside from water and your go-to quick and healthy meal?
I drink kombucha and tea. I love a good salad with hummus and toast.
What are your top 3 most nutritious vegetables and favourite ways to prepare them?
Patola- Patola curry, Sigarilyas- Sigarilyas Korean Wings, Langka- Langka Sliders
Read more: Outdoor Dining: Mercato Centrale's 'High StrEAT' Arrives In BGC
How about your top 3 most cost-effective vegetables and your favourite ways to prepare them?
Monggo- Monggo bolognese, Kamote- Kamote Gnocchi, Kang kong- Kang Kong pesto
What's one easy change you can make today?
Replace one meal with all veggies. Then move on to doing one day with all veggies only.
Langka Biryani
Prep Time: 20 minutes; Cook Time: 15 minutes
Ingredients
1/2 green langka chopped and shredded
2 tbsp salt for soaking langka
1 tbsp coconut oil
1/2 onion chopped
extra salt to taste
1 tsp fennel seeds
2 tsp ginger, chopped
2 tsp garlic, chopped
1 tsp cumin
1 tsp coriander powder
1 tsp turmeric
Rice
10 green cardamom seeds
10 black cardamom seeds
3 cinnamon sticks
6 cloves
4 cups rice, soaked in water
Instructions:
1. Soak the langka in water, adding the 2 tbsp of salt. Let it sit for at least 30 mins.
2. Drain the water from the langka.
3. In a pan, add the oil and the onions. Let the onions caramelize.
4. Add the ginger and garlic and saute till fragrant.
5. Add the cumin, coriander, fennel, turmeric, and sautee.
6. Add the langka and coat in the spice mixture. Cook till tender, adding a little water in case it gets dry. You want to keep the oil to a minimum.
7. Adjust the taste by adding salt or more spices to your liking if necessary.
8. Drain the rice.
9. In another pot, add a little oil and fry the cloves, cinnamon sticks, green and black cardamom until fragrant.
10. Add enough water to this pot to boil rice.
11. Add the soaked rice and cook for 10-12 minutes. It should not be soft.
12. Add the cooked langka on top of the rice and let it cook for 15 minutes on low heat, until the rice is fluffy.
13. Fluff the rice and mix the langka with the rice until combined.
14. Serve with a side of your favorite chutney.
---
For more information, please visit: mesanimisis.com and follow @mesanimisis on IG and MesaniMisisPH on Facebook. The cookbook is available at National Bookstore, Shopee and Lazada for only PHP250.00.