Adlai Jan Garcia Jawid Colourises Historical Pictures To Inspire Filipino Youth: Why And How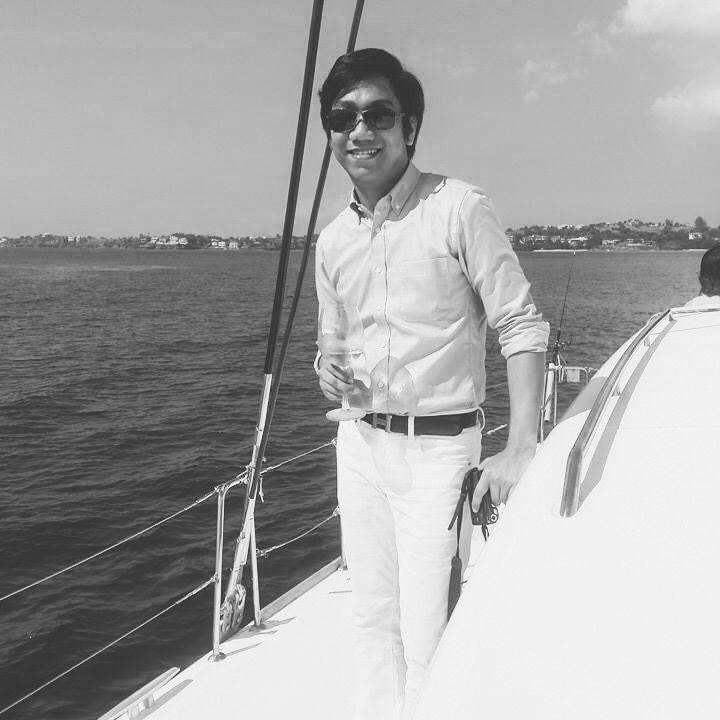 By Franz Sorilla IV
February 17, 2021
Adlai Jan Garcia Jawid breathes new life to old pictures, inspiring younger generations to appreciate Philippine history and those who've made their mark
What started as mere curiosity suddenly turned into passion and advocacy for electronics engineer and businessman Adlai Jan Garcia Jawid. His first post on his page, then named as "Blush of the Past", was a coloured and restored version of John Tewell's archived 1935 snapshot of the La Paz sand dunes in Laoag City, Ilocos Norte. Since then the page gained followers, encouraging the budding digital artist to produce more.
Jawid's penchant for visual arts started when he was young. He loved to draw and paint as a kid. Until he saw a black and white photograph of his mother and started asking why there were no fully coloured photographs and films decades, or even centuries, ago. He started colouring the photo with whatever paint he could find. After encountering foreign digital artists who restore and colour vintage photographs, Jawid's penchant for the visual arts was reignited. Astonished and curious, he studied Corel software and started adding colours on photos he could find from the Internet. From colouring an ad of the '80s snack Wonder Boy using Corel, he eventually learnt how to use Adobe Photoshop and posted his coloured photo from Tewell's archives. And the rest is history.
The name of his page was changed to "Kulay Colorization" with the watermark logo carrying the Tagalog word for "colour" both in Roman letters and Baybayin (a pre-colonial era Philippine script). The shift was to emphasise Philippine pride and the artist's passion for heritage conservation.
For Jawid, colour evokes emotion. "We cannot simply say that "colour" is happy as there are always other emotions that we relate with each hue and shade," he said. "Having added colour to this black-and-white photo, we then see many layers to the story behind the photograph that affect us as viewers."
Jawid receives vintage photographs commissioned by private individuals. He also borrows from historical archivists like John Tewell and sources from digital libraries. Recently, Jawid restored and coloured photos in series: the celebrities from the Philippines' Golden Age of Cinema, Philippine historical figures in our peso banknotes and books, as well as renowned Filipino musicians, singers, and composers through the years.
The painstaking process itself requires not only technical skill but also patience and a keen eye for details when doing intensive research. Jawid shared that for him to determine the correct colours of clothes, medals, even the carpet design of the Nine Sovereigns photo, a personal favourite of his, he had to check the exact antiquated items in online auctions and galleries. Not to mention the varying skintones for every person in the photo that requires research of racial aspects, era, and photography techniques. "The more you know about the photo, the more details you enhance, enabling you to colour them better," he said.
Read Also: The Glory Days Of Philippine Society Before World War II
For Jawid, what makes this passion of his very interesting is the process of unfolding the stories behind the photo as he restores it along the way. Personally, he gets to learn more about history as he researches for every item in the picture. Besides learning more about history, Jawid also comes close to significant photos in history taken before pivotal events have happened.
The digital artist first and foremost wants the young generation to appreciate and familiarise themselves with the stories behind the photos. By appreciating history, the new generation understands the important shifts in humanity's sensibilities, allowing them to advance their perception of life and the world.
Images Adlai Jan Garcia Jawid (Kulay Colorization)