Anne Curtis And Crimson Resort & Spa Boracay Showcase The Island's Arts Scene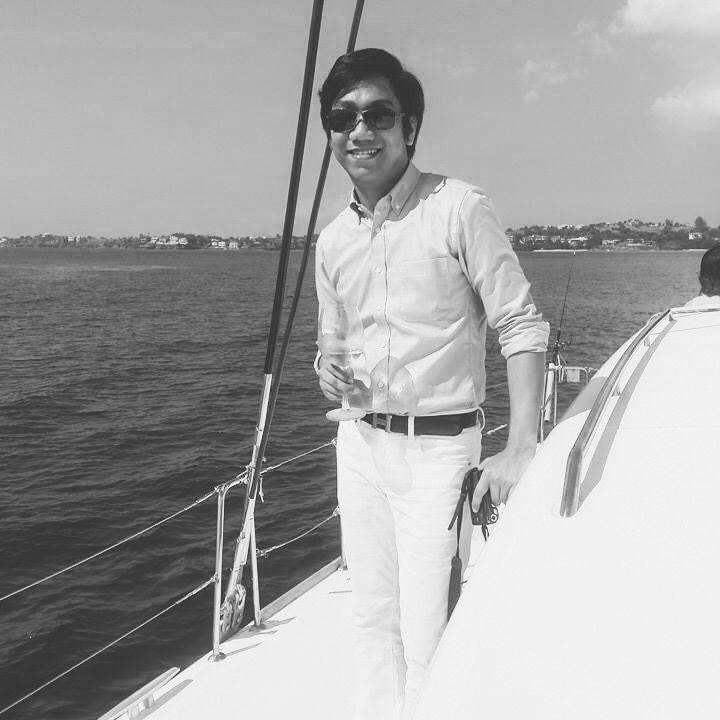 By Franz Sorilla IV
March 17, 2021
Gearing towards culturally vibrant tourism in the country, Chroma Hospitality Group partners with BLK Cosmetics and the Island Artists Boracay for a unique endeavour of highlighting the island's local arts scene
In an effort to put Boracay artists to the fore, Crimson Resort Spa & Boracay collaborated with BLK Cosmetics and a collective of Boracay-based artists for a creative project that revolutionises the island's tourism menu.
Recently opened in 2018, this five-star property in Boracay's pristine Station Zero hosted a portrait reveal featuring five artists' different perspectives of acclaimed actress and style influencer Anne Curtis. From the five paintings, Curtis was supposed to choose one winner only whose painting she would be taking home with her while the artist receives a prize from the resort. But the difficult decision led to the celebrity's game-changing decision of choosing two winners. This leaves three paintings with her own signature and slated to be sold through Crimson Resort & Spa Boracay. Proceeds will be given to support the local creative community.
Participating artists included veteran musician and painter Boy Ignacio; broadcaster and contemporary artist Alan C. Palma; Angono-born arts educator Eric Egualada; Mindoro-born visual artist Japs Avelino; and, much to the surprise and delight of guests, Crimson Boracay's new General Manager Patrick Manthe.
Curtis chose Avelino's creative take on the famous photograph of hers taken by BJ Pascual that echoes the struggles and triumphs of motherhood. The celebrity also chose Manthe's close-up portrait of Curtis of a monochromatic colour scheme laden in a gold background.
Read also: The State Of The Philippine Art Scene During The Covid-19 Pandemic
"If you look at the details of sir Patrick's, it had a very Renaissance vibe in terms of the choice of colour... and the pop of my portrait altogether and the definition around my eyes are very expressive. It's hard not to choose sir Patrick's, especially with the element of the gold that is really stunning," said Curtis when asked why she chose Crimson Boracay's general manager's entry to the competition.
"With sir Japs, I chose [his work] because of the concept of the whole painting and the story behind it. He elaborated with the idea of motherhood, as you could see with the thorns wrapping around with one of my legs as a symbolism of the dangers of pregnancy," she said while recalling her own pregnancy with her firstborn Dahlia Amelie. "While in that situation, you just hope that you will have a smooth pregnancy and smooth birth. And then he made my hand into a flower, representing giving birth to a child and starting a new life," Curtis continued. "I just really loved it, being a new mum, it was a well-thought-of concept and very close to my heart as I am celebrating one year of motherhood".
Read also: Year of The Ox Babies: 6 Tatler Friends That Are Expecting This 2021
In a very intimate gathering at the open-air Events Pavilion of the resort, Curtis shared her appreciation and gratitude to all of the artists. Hosted by Gino Quillamor, it was attended by all participating artists, representatives from BLK Cosmetics, and a handful of staff from the resort, in accordance with the IATF guidelines for COVID-19 safety protocols. "I truly appreciate your efforts; each of these [is now] etched on my mind and my heart. It was lovely to hear the stories behind each work and the inspiration that made you come up with these beautiful portraits," Curtis shared.
According to GM Manthe, the event is the first of several art-centric initiatives planned and engaging creative activities for the property geared towards providing unique sensory experiences for its guests. For the artistic GM, these events are both a way of supporting the local creative community as well as a way of presenting different creative fields to those coming to Boracay.
As Manthe himself puts it, "Apart from supporting the local artists, my idea is to offer services that are inspired by creativity: ways of showcasing various artistic disciplines such as the visual arts, music, and fashion among others."
"I think it's really great that Crimson is coming up with this initiative," shared Curtis. "It's great for artists, especially now. It's not every day that you can have an exhibit and I think it's a very great platform for these artists to be able to do what they love and I'm happy to be the first for Crimson to celebrate that".
Read also: Solenn Heussaff's Solo Exhibit "Kundiman" Will Premiere At Modeka Art Gallery This March 2021