Bathroom Essentials From Duravit: Redefining Standards Of Hygiene And Water Efficiency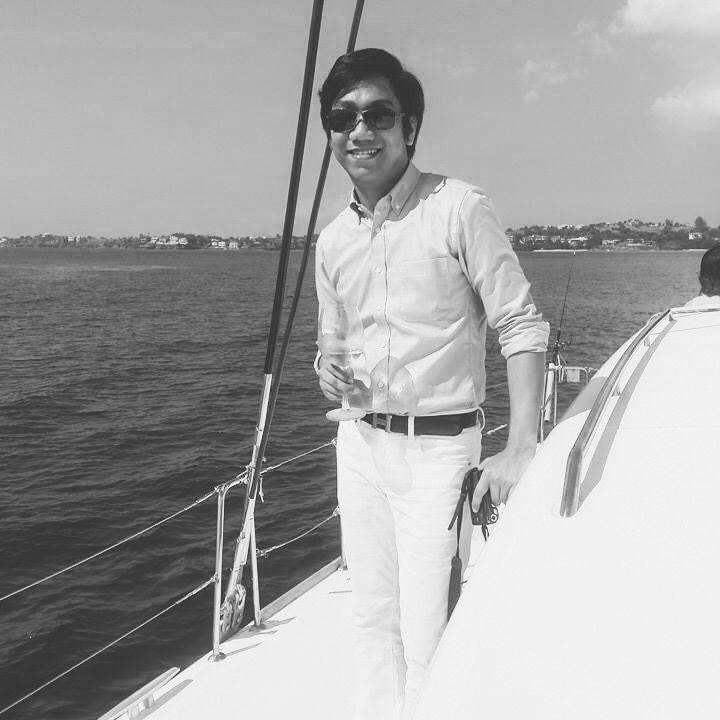 By Franz Sorilla IV
September 08, 2020
In Partnership With
As we continue to make lifestyle changes in light of the new normal, Duravit offers innovative and effective products and features that champion superior hygiene standards for a safer and comfortable way of well-being
It is understandable that hygiene requirements are high in both public and semi-public buildings for visible and invisible impurities do lurk, especially in the bathroom. Germs are omnipresent in our daily lives and true to this day and age, hygiene is an ongoing issue and awareness of it may save lives—both ours and our loved ones.
Although the consistent disinfection of our appliances and our homes' every room and corner is helpful, there are modern concepts and innovations that utilise targeted sterilising substances with preventive measures. Duravit AG is today's leading manufacturer of designer bathrooms that stands for innovation in the fields of signature design, comfort-enhancing technology and premium quality. Founded in 1817, the company has already built a reputation of providing state-of-the-art bathrooms that enhance the quality of life for users on a sustained basis. For its latest offerings, Duravit presents new products and features that redefine hygiene standards for a new and comfortable life.
Duravit's research and development team has advanced the development of the innovative ceramic glaze HygieneGlaze which was first launched in 2015. The recent innovation further improves the hygienic properties of the toilet by supporting an antibacterial ceramic glaze that provides maximum effectiveness.
The new HygieneGlaze presents an unprecedented standard of hygiene for toilets and urinals. Its new formula was baked into the ceramic during firing and proves effective in the areas particularly susceptible to the accumulation of bacteria.
Read also: The Elements Of A Minimalistic Bathroom
It inhibits as well as the growth of bacteria. In a matter of six hours, 90 per cent of the bacteria growth, such as E.coli for example, is inhibited and after 24 hours, 99.9 per cent of bacteria is defeated.
The effectiveness of the HygieneGlaze antibacterial properties has been scientifically proven by hygienic and microbiological tests performed by the Institute for Hygiene and Public Health at the University of Bonn, Germany.
Duravit also offers rimless technology which enables a hygienic, open rim design for its toilets and simultaneously delivers efficient water flow. The dynamic, powerful water flow rinses the entire inner surface, even with small amounts of water. Meanwhile, the edge area is particularly easy to clean.
Its geometry design is optimised for flushing the rim and dynamic water flow for optimum surface flushing. The intelligent design enables a water level of 16mm above the specially shaped inner contour. It is fully-glazed and extremely smooth, which prevents the formation of germs and build-up of residue. It is quick and easy-to-clean if using disinfectant materials, which would give less cleaning time and use of toxic materials. With its large water surface, there is less soiling and perfect flushing of the inside surface with small water volumes.
Besides the HygieneGlaze coating, Duravit also offers WonderGliss coating that is infused into the ceramic and doesn't give grime a chance. Residue runs off more easily with water. This is available on toilets, washbasins, bidets, and urinals in all of the revered brand's series (except D-Code).
Remaining true to its position as the leader in bathroom essentials, Duravit continues to enhance the quality of life through its impressive array of innovative and efficient products and features. With recent collaborations with world-renowned designers like Philippe Starck, Kurt Merki Jr, Christian Werner, Matteo Thun, and Cecilie Manz, expect only the best and the latest from Duravit when thinking for you and your loved ones' safety and comfortability.
---
In the Philippines, Duravit products are available at the following showrooms:
Kuysen Enterprises Main Showroom, 236 E. Rodriguez Senior Avenue, near corner D. Tuazon, Barangay. Don Manuel, Galas, Quezon City, +632 8740 7509
Kuysen Design + Experience Center, 2 Jupiter Street, corner Zodiac Street, Bel-Air Village, Makati City, +632 8861 9646
Kuysen at CW Home Depot, Ortigas, Julia Vargas, Pasig City, +632 8638 5586
Kuysen at MC Home Builders Depot, Bonifacio Global City, Taguig City, +632 8815 6057
Architectural & Interior Source (AIS) Cebu, Unit D12, Axis Entertainment Center, Vibo Place, N. Escario St. Brgy. Capitol, Cebu City, +6332 520 2308 or +6332 383 3378
For more information, please contact Duravit Asia Limited (Philippine Representative Office), Level 29 Joy Nostalg Center, 17 ADB Avenue, Ortigas Center, Pasig City, +632 8689 7179