Ditta Sandico's Metta • Morphe Exhibition: How The Designer Celebrates Women Empowerment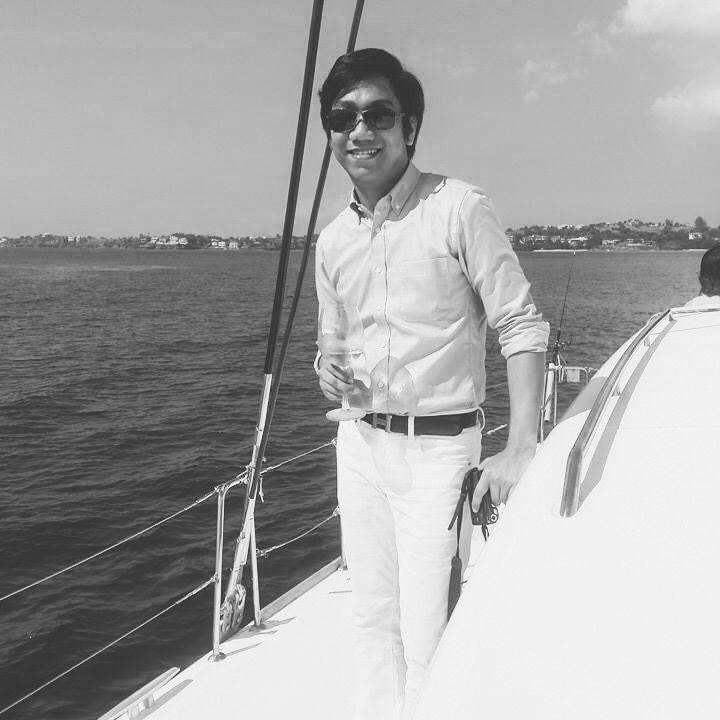 By Franz Sorilla IV
May 26, 2021
Famously known as the country's premier "wrap artiste", Ditta Sandico launches an art exhibition that showcases her transformative journey to empowerment through indigenous fabrics.
Fashion and painting are two forms of visual art that share many similarities. Perhaps the only big difference is the material with which each form uses to express its creator's vision. For Sandico, whose clothes made of banaca catapulted her to local and international fame, arts and craftsmanship run through her veins. Whether it is fabric or brush on her hand, her creative vision is strong enough to be realised in any medium she likes.
This year, Sandico presents a series of art pieces with mixed material that retell her deeply personal story of recovery, rediscovery, and rebuilding.
In an effort to express the divine power of femininity interwoven throughout her personal journey as a woman in a formerly male-dominated industry, Sandico presents "METTA • MORPHE". It is a unique exhibition of paintings joyfully expressing a woman who is "celebrating a second chance at life, blossoming out of a cocoon, and being wholly and unapologetically herself." In the paintings, we see women dressed in gracefully crafted indigenous fabric, woven by women of the Mangyan tribe, and carefully draped by the multi-awarded designer's expert hand.
Sandico's passion for fabrics has led her to being devoted to promoting local Filipino textiles and supporting the communities that produce them. Her stylish and timeless pieces that boast organic indigenous fabrics have contributed greatly to the longstanding mission of our roster of Filipino masters' to bring to global appreciation Philippine fashion.
"Fashion, at its heart, boils down to the more basic things—its essence exists in the building blocks of the creative process, like the materials, fibres, and fabrics used for each creation, and the people (their hopes, their dreams, their lives) involved in birthing each one," she said. "Fashion is about recognising and remembering traditions and embracing them, incorporating them into modern inventions. It is about melding history and culture, art and beauty. It is about looking around and properly channeling our boundless creativity in order to continuously innovate and imagine ways by which we can create in a responsible manner. It is about defying trends and holding firm to the tenants of quality, longevity, and good style."
Read more: Know More About The Top Filipino Designers That Wowed Audiences At The Asia Society Museum In New York In 2015
With "METTA • MORPHE", Sandico continues to push the boundaries of Philippine heritage by bringing architectural pieces made of banaca fabric and habol weaving to life, radically stretching the limits of what indigenous fabrics can do and what they can express in fashion and the arts.
---
"METTA • MORPHE" is available for viewing starting 26 May to 30 June at the Dolce Ditta Gallery, No. 5 Mabolo St corner Balete Drive, New Manila, Quezon City. To arrange for a private viewing, please contact +632 8571 8922.
Read also: Other Local Brands That Champion Filipino Weaving Heritage