Art Fair PH 2021: Get To Know These 4 Unique International Art Galleries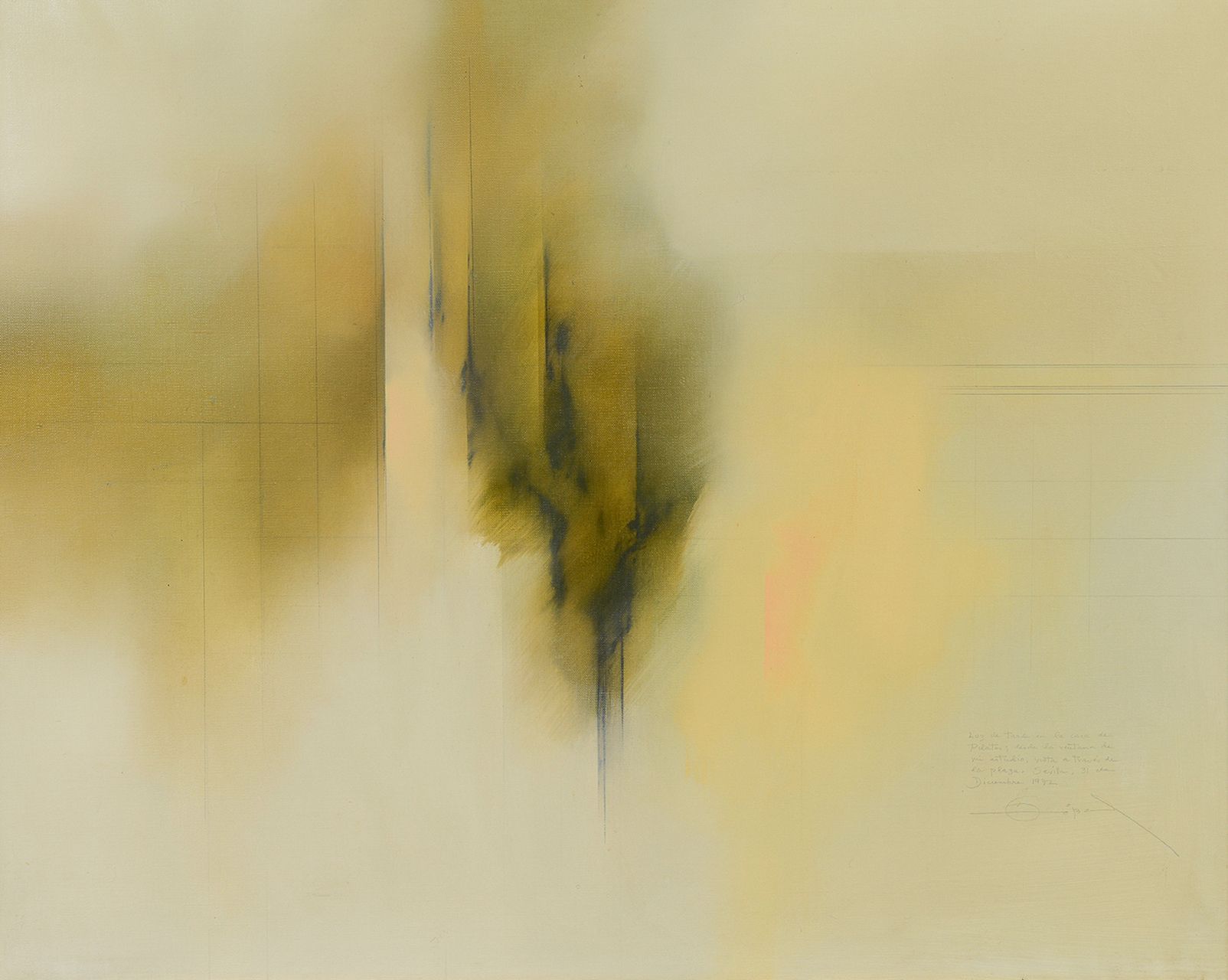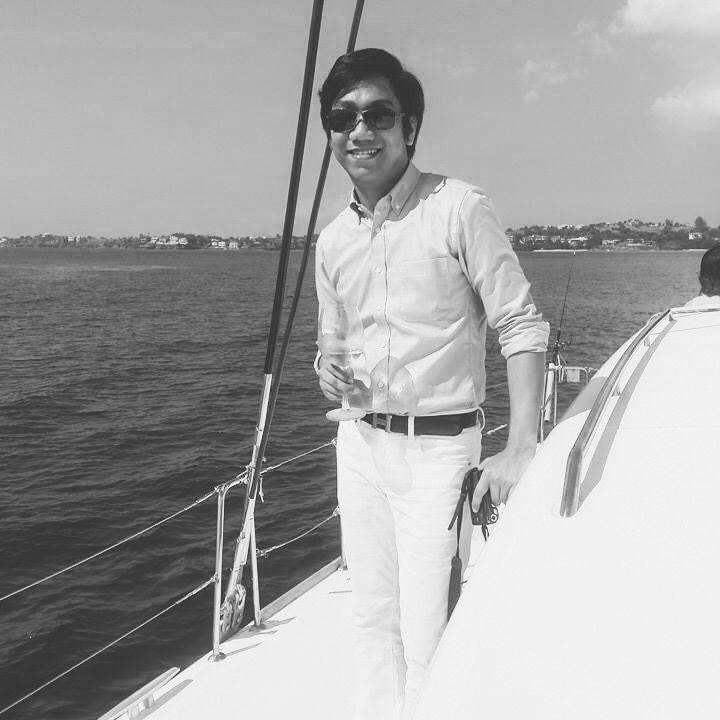 By Franz Sorilla IV
May 27, 2021
Opening our eyes to the finest artists across the globe, these international galleries virtually joined at the biggest art fair in the country. Find out more about them and the artists they have showcased:
1/4 Arndt Art Agency
Co-founded by art expert and agent Matthias Arndt in 2016, his eponymous gallery is an international art agency with offices in Berlin, London, and Melbourne. It is focused on showcasing global art across Europe, America, Asia, and the surrounding Pacific region. The renowned institution in the international art scene has been a longstanding partner of Art Fair Philippines—and of course, even the global pandemic couldn't stop it from participating.
"Art Fair Philippines has always been my favourite boutique art fair," said Arndt. "[It is] so vibrant, vital, and colourful." Although this year's edition is unlike the previous ones due to safety precautions to address the current health crisis, Arndt shared his admiration to the team behind the annual fair. "Internet and social media are blessings in times of pandemic. They allow us to present, discuss, trade and acquire art and continue to live our passion."
Read Also: Gabby Prado: Things You Probably Didn't Know About The Visionary Artist-Dancer
For this year, Arndt highlighted once again the works of renowned Filipino artist Rodel Tapaya. The co-founder shared that he has known Tapaya for about a decade now and continues to be awestruck with how much the artist is appreciated and celebrated across Asia, Europe, the USA, and Australia. "The technical quality of Filipino art, in general, is very high," he said. "Rodel, on top of being extremely skilled, also gives conceptual depth to his paintings. He is best known for his unique narrative, combining mythology and folk with contemporary issues of the Filipino and global societies. But Rodel Tapaya does not only rely on his signature but keeps challenging himself and his medium by presenting new bodies of work," Arndt explained.
Read More: 7 Award-Winning Filipino Films To Watch On Netflix
Arndt Art Agency is known for showcasing some of the finest contemporary artists in the world. Their catalogue this year included Australian artist Del Kathryn Barton, known for her exquisite and extremely detailed paintings and mesmerising fashion films. Another Australian artist they presented is contemporary master, Ben Quilty. "I've always wanted to see his work in the Philippines. Interestingly, the piece he made for Art Fair PH really seems to be in dialogue with Manuel Ocampo or Jigger Cruz's," shared Arndt, mentioning other Filipino artists whose works have also been presented at the said gallery's booth. The gallery also showcased new talents like Bianca Kennedy, who won the Toy Berlin Masters Award in 2019.
T: Why does sensibility to the times and the surroundings matter for contemporary artists?
MATTHIAS ARNDT: We can only live in the now. Describing our contemporary life is difficult—with all its challenges, crises, and beauty. It is always easy to value, judge, and put into context in retrospect. Contemporary art questions our world and daily lives. It makes us see our world through the eyes of the artists, find views and opportunities, which we wouldn't be able to identify otherwise.
T: Was there any shift in how Filipino audiences receive and admire international artists?
MA: I see an extremely fast-learning and developing art scene here, who looks beyond the "usual suspects" and collects beyond the "trophy hunting". You buy outstanding international art from both emerging and established artists. The Filipino market may think of itself as still young in the arts scene but there is a huge potential, awareness, and appetite here. It is really fun in the Philippines and I cannot wait to come and visit again in person soonest!
2/4 Art Porters
Situated at the heart of the Peranakan heritage district in Singapore, Art Porters Gallery presents exquisite Southeast Asian artworks as a mission to share happiness. At the recent Art Fair PH, its co-founder Guillaume Levy-Lambert shared with us why the gallery has dedicated to this mission. "It is rooted in the belief of the transformative power of art and we wanted it to share this experience with people from all walks of life," he said. What started as an encounter in 1999 with Roy Lichtenstein's artwork led to a funny incident in 2011. This brought him to the artistic path, with the philosophy of using art as a medium to celebrate human connection.
Though this year's art fair was different, Levy-Lambert praised the organisers for treading the digital route. "It allowed for new ways of presentation and the inclusion of NFTs, which is the topic of discussion, that would definitely strengthen the art community here in Southeast Asia," he said. "It is heartwarming to see people reaching out to us to know more about the arts despite us not being able to be physically there. It demonstrates the innate desire in all of us to connect with art."
Read more: What Is NFT And Why Is It Revolutionising The Filipino Digital Art Community?
After receiving a wonderful response to Emmanuel Santos' Shadow Earth series last year, Art Porters showcases once again the works of the award-winning Filipino artist-photographer. Featuring the hand-coloured version of his famous angel series, The Passing of Light, Santos' works wowed Filipino and international art collectors alike. "He is a master in his practice," Levy-Lambert said. "His practice of hand-colouring black and white photographs is a dying craft in today's age of digital photography."
For this year, they highlighted Chok Yue Zan's unique paint carving processes, Wayan Novi's sublime pointillism techniques, Kitikong Tilokwattanotai's experimental printmaking, and Wu Kuan Te's poetic canvasses inspired by nature. Singapore-based talents that were presented include Chloë Manasseh, Jamie Tan, Jamie Teo, Madhvi Subrahmania, and Yanyun Chen.
T: What do you think is the edge of artists from this region?
GUILLAUME LEVY-LAMBERT: I believe that the edge Southeast Asian artists have is that they always aspire to push the boundaries of contemporary art, incorporating experimental techniques and elements into their crafts and works. We see a lot of works that not only tell the artist's own stories in a pictorial form, but they have incorporated visual elements and materials onto the painting and artworks, highlighting the characteristic charm of each country. Being a gallery that is situated here in a multi-cultural country that is Singapore, the artists can blend a vibrant array of cultures from both eastern and western practices. Surrounded by a plethora of cultures and beliefs, this gives the artists a unique perspective as they explore their influences and ideas in this modern world.
3/4 Galeria Mayoral
Founded in 1989, Galeria Mayoral is a Barcelona-based gallery that specialises in Modern and Post-War art. In 2019, it opened its second gallery in Paris. Known for its focus on the works of significant 20th century avant-garde artists like Joan Miró and Pablo Picasso, Art Fair PH was honoured to have them participate for the first time. "We are thrilled to be a part of this online fair, and we hope it will be a great opportunity to connect with art lovers and collectors [in the Philippines]," Jordi Mayoral, co-founder of the gallery said.
One of the main highlights of its booth at the recent fair is its array of masterpieces by Fernando Zóbel. "Zóbel was a self-taught artist, painter, printmaker, and draughtsman," Mayoral said. "He received numerous awards for his museum work and for his in-depth knowledge of art. A collector of the abstract generation and international art of his time, he was the prime mover of the Museo de Arte Abstracto Español in Cuenca, inaugurated in 1966."
Read Also: Inara Siargao Resort by Natalia Zobel Is A Dream Tropical Getaway
Besides Zóbel, Galeria Mayoral also featured works of other major Spanish artists like Eduardo Chillida, Joan Miró, Antoni Tàpies, and Esteban Vicente. "We are in love with these artists because they disrupted the status quo and they were genius," explained Mayoral. "We develop projects devoted to them that are rigorously curated and grow out of an exhaustive process of research based on the original documentation. The gallery relies upon the support of the artists' families, foundations, and other institutions whose mission resides in preserving and publicising the legacy of the artists they represent."
T: What binds them all together?
JORDI MAYORAL: Because, at the end of the 1950s, Zóbel took part in several major international exhibitions: Before Picasso, After Miró (Solomon R. Guggenheim Museum, New York, 1960), the Venice Biennale (1962), and Modern Spanish Painting (Tate Gallery, London, 1962). Having moved definitively to Spain, in 1959 Zóbel exhibited for the first time at the Galería Biosca in Madrid, run by the person who would become his regular dealer, Juana Mordó, in whose gallery he had one-man shows between 1964 and 1974. Zóbel was connected with all of these artists: he was friends with them and he collected pieces from them.
T: What do you think is the reason why Modern and Post-War so significant in art history?
JM: In Catalonia, and in general in Spain, we had the dictatorship of Francisco Franco and all of them painted during this time, trying to open doors and changing history. Moreover, they created super relevant pieces in the same context of American Expressionism in the USA, Arte Povera in Italy or Art Informel in France, so they were part of the western avant-garde.
4/4 Primo Marella Gallery
After its opening in 1992, the Milan-based gallery expanded to Beijing and Switzerland, continuing its commitment to promote emerging artists and movements from different areas outside Europe. The focus of the gallery opened doors for artists from Russia, India, Southeast Asia, and Africa.
Founder and gallery director Primo Marella shared with us his longstanding friendship with acclaimed Filipino contemporary artist Ronald Ventura that began in 2008. "I am really proud to promote him and exhibit his works in my galleries in Italy and Switzerland," Marella said. "He is absolutely the best artist of your country, in my opinion, and the one with much international potential. This is all credited to his extraordinary talent and vision, highly supported by his great painting technique." Being this the first participation as well of Primo Marella Gallery at the Art Fair Philippines, they have been able to showcase some of Ventura's recent works.
Read more: Ronald Ventura, The Art Provocateur
"It is good to do such a great event online," shared Marella. "During these difficult times, it is the only opportunity to show the work of the artists to a wider community of art lovers and collectors."
Read also: 'Photos Are More Than Snapshots': The Strange Fruit Collective On Photography In The Philippines
T: What do you think about surrealist and abstract art pieces and why many contemporary artists are inspired by this?
PRIMO MARELLA: A sort of strong practice in painting close to an idea of neo-surrealistic style is very evident in the art of many artists from the Philippines, different from other countries. This is very interesting. Some Filipino artists are really extraordinary and give an idea of renovation of this style connected to the famous movement of the first half of the last century. Probably it is very inherent with Philippine culture and spirit.
Abstraction is a constantly evolving practice, all around the world, and recently in strong growth among the young generations of artists from Southeast Asia. We are following this evolution and selecting some of the most brilliant artists.
T: What does art mean to you and what traits in a contemporary artist are you looking for?
PM: Art means a lot to me. It is my passion and my mission. My rule is to analyse and discover new forms of expressions in art, select the most innovative and qualitative ones, and then let the people know about them.
Images From respective galleries