Neighbourhood Guide: Where To Drink And Dine In Ortigas Centre, Philippines This 2020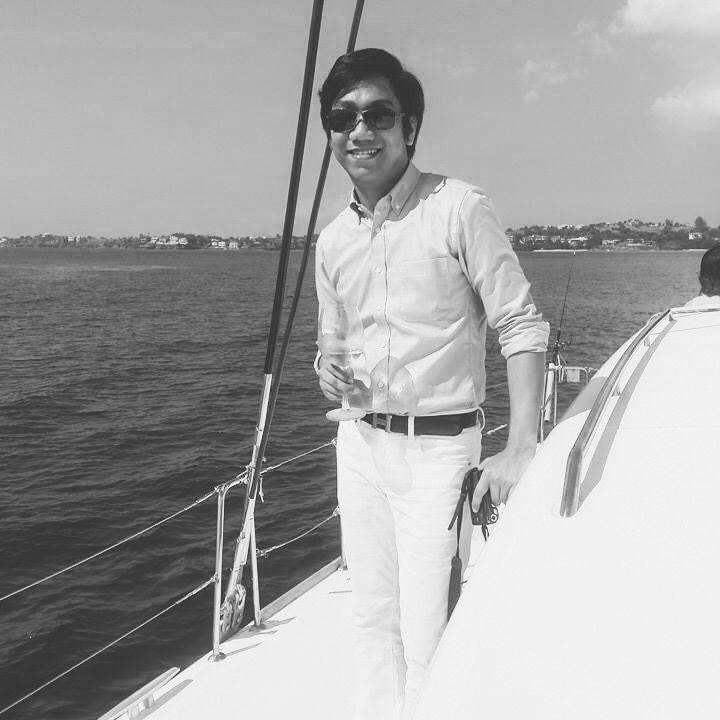 By Franz Sorilla IV
January 15, 2020
Straddling the city borders of Pasig, Quezon, and Mandaluyong, the Ortigas Centre is one of Metro Manila's busiest central business districts. Here's a gastronomic map that you would need to guide you through the thriving business hub:
1/15 LA CABRERA MANILA
After Paparazzi closed its doors in EDSA Shangri-La Manila, the second La Cabrera in the Philippines became the newest spot in Ortigas to get succulent steaks and authentic Argentinean fare.
WHAT TO ORDER?

Cuadril - traditionally cut coulotte steak
Provoleta con jamon crudo, tomates secos y albahaca - grilled provolone cheese with parma ham, sundried tomatoes and basil
Alfajores - Argentine buttery cookie sandwich with dulce de leche and vanilla ice cream
La Cabrera, 1 Garden Way, Ortigas Centre, Mandaluyong City, +63905.290.0703; La Cabrera Manila Facebook Page
2/15 LUNG HIN
For an elegant Cantonese lunch or dinner, Marco Polo Ortigas Manila's Lung Hin is the place to be.
WHAT TO ORDER?
Lung Hin signature roasted barbecue pork
Steamed pacific garoupa with supreme soy sauce
Pan-fried crispy egg noodle with prawn ball and minced pork
44/F Marco Polo Ortigas Manila, Meralco Avenue and Sapphire Road, Ortigas Centre, Pasig City, +632.7720.7720; marcopolohotels.com
Read also: Marco Polo Ortigas Manila: Hospitality at its Finest
3/15 SALVATORE CUOMO CAFÉ
For a more relaxed and casual version of the popular restaurants of renowned chef Salvatore Cuomo, the first ever Salvatore Cuomo Café opened last year at The Podium.
WHAT TO ORDER?
Salvatore-style aglio olio
Neapolitan ragout pizza
Affogato and classic panna cotta
G/F The Podium, ADB Avenue, Ortigas, Mandaluyong City, +632.8285.1679; salvatorecuomoph.com
4/15 OGETSU HIME
Hailing its name from the Japanese goddess of food, Ogetsu Hime opened its second branch in SM Megamall. Enjoy numerous selections of sushi rolls as well as each of the restaurant's signature dishes at any of the teppan tables. It also has a selection of premium graded meat, particularly the Matsusaka beef, which can be enjoyed either in teppan or sukiyaki way.
WHAT TO ORDER?
Choose any from the Atarashii sushi menu, which features carefully selected sushi varieties
Matsusaka sukiyaki, which is a menagerie of veggie flavours and kazukiri noodles
Hotategai - sweet and tender Hokkaido giant scallops, called in Japan as sail-raising clams because of their unique movements in the water.
3/F Fashion Hall Bldg. B, SM Megamall, EDSA cor. J. Vargas Avenue, Mandaluyong City, +632.8470.8241 / +632.8637.7510 / +63917.576.2377; Ogetsu Hime Facebook Page
5/15 WILDFLOUR CAFÉ + BAKERY
When it first opened in 2012 in Bonifacio Global City, Wildflour Café + Bakery took the restaurant scene by storm. In line with being a leader in delivering fresh gourmet comfort food to Metro Manila, Wildflour is also known for supporting local farms.
WHAT TO ORDER?
Squid ink mafaldine served with fresh prawns, clams, garlic, butter, and pistachio nuts
From the lunch entreés, Chicken and Biscuits which has sausage gravy and honey
Order any from the cocktails list which features classic and twisted concoctions that you and your friends could enjoy post-dinner.
G/F The Podium, ADB Avenue, Ortigas, Mandaluyong City, +632.8571.8588; wildflour.com.ph
Read also: Chef Allen Buhay Of Wildflour Shines A Light On The Importance Of Supporting Local Industry
6/15 12 MONKEYS MUSIC HALL & PUB
12 Monkeys Music Hall & Pub has brought the local music scene to a whole new different level since its opening in Makati and up until now after moving to Ortigas. Music is the main reason to come here and you would not be disappointed with its amazing lineup of bands and performers.
WHAT TO ORDER?
Enjoy a bottle of your favourite hard liquor with friends as you dig in to 12 Monkeys' savoury specials and bar chows.
Ruby Road, El Pueblo, Ortigas Centre, Pasig City, +63917.570.3222; 12 Monkeys Facebook Page
7/15 MOONSHINE PUBLIC URBAN BAR & MOONSHINE KITCHEN
Inspired by the 1920s Prohibition Era, Moonshine P.U.B. is a go-to of young professionals of Ortigas Centre as well as cocktail connoisseurs as the popular bar takes pride in its creative concoctions.
WHAT TO ORDER?
Crispy palabok with crablets
Aligue wings - fried chicken wings tossed in crab fat caramel sauce and topped with garlic sauce
Signature cocktails: Mango Mojito, Grape Hooch, The Martell, Jungle Juice
Retail L005 to 006, The Sapphire Bloc, Sapphire corner Onyx, corner Garnet Road, Ortigas Centre, Pasig City, +63927.800.0920; Moonshine PH Facebook Page
Read also: Moonshine Bar Opens in Makati (2014)
8/15 VU'S SKY BAR AND LOUNGE
Enjoy the breathtaking view of the Ortigas and Marikina cityscape at night by going up to the 45th floor of Marco Polo Ortigas Manila. In VU's Sky Bar and Lounge, enjoy an array of uniquely crafted Marco Polo international cocktails.
WHAT TO ORDER?
Order an exceptional wine or cognac from the drinks list which includes a wide variety of liquors, spirits, and cocktails.
Choose any of your liking from the bar menu filled with classic Filipino, Asian, and Continental dishes.
45/F Marco Polo Ortigas Manila Hotel, Meralco Avenue and Sapphire Road, Ortigas Centre, Pasig City, +632.7720.7720; marcopolohotels.com
Read also: VU's Sky Bar and Lounge Opens This 2014; Elevate Your Drinking Experience At These 7 Must-Visit Rooftop Bars
9/15 % ARABICA
After opening in Bonifacio Global City, % Arabica steps into Ortigas Centre proving that independent coffee shops serve equally amazing, if not better, coffee fix.
WHAT TO ORDER?
You can have espresso, espresso macchiato, caffe latte, Americano, or Spanish latte.
Take home with you the signature blends of the café by choosing from any of the beans of your liking. The beans menu is informative enough to give you an idea on the tasting notes of each variety. For those who like it strong, you may have El Salvador Loma La Gloria. If strong but sweet, order the Japan % Arabica blend. If you like it floral and sophisticated, Ethiopia Levelup - Danch Meng is the one for you.
EX150-153, Level 1, The Podium Mall, ADB Avenue, Ortigas, Mandaluyong City, +632.8365.9089; arabica.coffee
10/15 CRAFT COFFEE REVOLUTION
Originally in Quezon City, the popular coffee joint branches out to The Podium. Craft Coffee Revolution is known for having award-winning baristas and artisanal coffee selections.
WHAT TO ORDER?
Choose either manual brew or ice crafted and see the different variations you can have for your coffee fix.
Level 3, The Podium Mall, ADB Avenue, Ortigas, Mandaluyong City, +632.7577.7439; Craft Coffee Revolution PH Facebook Page
Read also: A Brewed Awakening
11/15 TOBY'S ESTATE
Founded in 1997 by Toby Smith, Toby's Café started at the coffee plantations of South America. The Australian specialty coffee shop then opened its first Philippine branch in Makati and eventually in Ortigas Centre.
WHAT TO ORDER?
Choose Toby's Estate's daily slow brew selections, or any from the espresso list.
Besides the coffees and teas, they also have breakfast choices, sandwiches, and mains to satisfy your cravings.
Robinsons Cyberspace Beta Building, Ruby Road, Ortigas Centre, Pasig City, +632.7507.6175 / +632.8477.3438; tobysestateph.com
Read also: Caffeine Fix
12/15 WHERE'S MARCEL?
Named after its founder who is always out and about, Where's Marcel is a cosy café perfect for conversations, quiet working or studying, or simply enjoying one's caffeine fix.
WHAT TO ORDER?
They have an expansive menu where you could choose any method of brewing for your coffee (Batch Brew, Cold Drip, Aeropress, and V60).
As the café traces its origin from Melbourne, expect to be surprised by the fusion of Australian and Filipino influences in its menu selections.
The Pearl Place, Pearl Drive, Ortigas Centre, Pasig, +632.535.0621; Where's Marcel? Philippines Facebook Page
13/15 ALICE TEA
Escape into the magical wonderland of Alice in this charmingly-designed tea salon.
WHAT TO ORDER?
From original teas to ice cream, Alice Tea Salon has a lot of selections to choose from. You can also have the luscious caramel amber milk tea in con panna or enjoy a cup of wintermelon macchiato.
Ube cheesecake, choco-dipped donut, and calamansi pie.
G/F The Pearl Place, Pearl Drive corner Gold Loop, Ortigas Centre, Pasig City, +632.8925.1213; Alice Tea Salon Facebook Page
14/15 GENKI SUSHI
With five branches in the country, Genki Sushi brings to the Philippines the experience of having sushi served on a conveyor belt and automated ordering process.
WHAT TO ORDER?
Watch out for fried salmon cheese roll, crispy spicy salmon roll, and the crunchy salmon nori roll.
2/F Mega Atrium, SM Megamall, Ortigas Centre, Mandaluyong City, +63917.676.3170; Genki Sushi Philippines
15/15 DC SUPER HEROES CAFÉ
Definitely instagrammable, DC Super Heroes Café is every comic book lover's dream come true.
WHAT TO ORDER?
The menu is named after Shazam's divine powers and other selections inspired by other DC titles. Uncover your Atlantean identity with the seafood platter, be like Bane by having a 12-hour glazed pork belly, or beat the Terrible Trio by digging in the surf, turf, and glide special which is beef tenderloin steak, grilled tiger prawns, and seared foie gras.
Level 4, Mega Fashion Hall, SM Megamall, Mandaluyong City, +632.477.5673; DC Super Heroes Café Facebook Page